Leave
Pay Options
Resources
Frequently Asked Questions
Frequently Asked Questions about Leaves of Absences
Q: Where is the fitness for duty form kept?
A: The fitness for duty form can be found in the employee's packet they receive from Lincoln. We can also email it to you.
Q: If I am having a home birth could I still qualify for Short-term Disability (SDI) pay?
A: You will qualify for SDI pay; however, because you have not been hospitalized, will have a 7-day waiting period.
Q: Do dads get leave for the births of their babies?
A: Dads get up to 12 weeks to bond with their newborn babies. They must file for FMLA through Lincoln to see if they qualify.
Q: When should I apply for a leave of absence?
A: 30-60 days ahead if possible
Q: Who determines if I need a leave?
A: Your doctor will help you know if you need a medical leave of absence.
Q: How do I know which type of leave to apply for?
A: Your doctor will help you know if you need intermittent/continuous leave. Lincoln can help navigate that as well.
Q: Can HR approve my leave?
A: We're your liaison and we're here to help you, but we cannot approve your leave of absence. Your doctor will help determine if you need a leave and certify that as well.
Q: What if I can't get a doctor to certify my medical leave?
A: A doctor must certify your leave. You are able to get a second opinion, but if no doctor certifies your leave, you will be subject to the attendance policy.
Q: What if I need more time, while I am out?
A: Speak with your doctor, and then, call Lincoln and ask for an extension.
Q: What if I return early?
A: Be sure to contact your doctor for a fitness for duty, as well as your supervisor and Lincoln. Failure to do so could result in your being locked out of the system and/or being overpaid (which will have to be repaid to ARUP and/or Lincoln.).
Q: When should I apply for a full leave of absence versus a LTS request?
A: A Grandfathered Long-term Sick request goes with acute illnesses. If you have a cold, the flu, an earache, upset stomach, minor ulcer, routine dental procedure, cosmetic treatment, or some other non-serious health condition, you will submit a GLTS request form with a doctor's note. If you have a serious health condition, have inpatient care, are incapacitated for more than 3 days with continuing treatment by a healthcare provider, chronic serious health condition, or permanent or long-term incapacity, you need to apply for a leave of absence with Lincoln.
Q: What about a PLOA for a 7/7?
A: 7/7s are going to be looked at on an individual basis. We need to have hours in the pay period to deduct benefits. While an employee can make up time before going out and make up some time after, that doesn't necessarily account for these benefits. We appreciate that our employees care about their coworkers and trading partner, but if there are no hours to deduct the benefits from in that time period, then they still need to file for a PLOA.
Q: Why can't I use my GLTS? What if I choose to forego the FMLA/SDI process?
A: It is your responsibility to apply for FMLA. GLTS, per company policy, cannot be paid out for an unapproved leave. A doctor must certify that you need this time off. By foregoing the process, you also forego the right to use GLTS. Instead, you would have to use your PTO.
Q: Why can't I be paid GLTS for bonding?
A: Bonding is not considered a medical condition. It doesn't meet the GLTS definition or policy. However, you can apply for Paid Parental Leave for pay during bonding time.
Q: Why can't I choose to not use my PTO for a PLOA?
A: Per company policy, it states that you must use all your PTO before going without pay.
Q: Can 7/7 employees be paid SDI while out on a medical leave?
A: They absolutely can, if they get approved by Lincoln for both their leave and their SDI.
Mother's Resources
Congratulations on your little one!
When filing for maternity leave, you will want to contact Lincoln Financial about 30–60 days prior to your expected due date.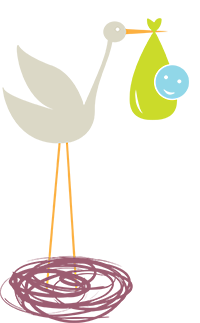 Make sure you have your provider's name and fax number on hand when calling so Lincoln can send the paperwork directly to your provider. It is your responsibility to make sure your provider returns the paperwork to Lincoln within 15 days. You will also provide them with your expected due date, and if the baby comes sooner or later, you will need to notify Lincoln, and they will adjust your claim dates.
Depending on the type of leave you qualify for, you can take up to 12 weeks of leave. You could qualify for FMLA, which is a law that protects your job. If you do not qualify for FMLA, you could still be eligible for medical leave.
The first 6 weeks of FMLA leave are considered medical, and the last 6 weeks are considered bonding. Please note that if your spouse also works for ARUP and files for a bonding leave, the time your spouse takes will take away from your time. For example, if your spouse files for two weeks of bonding, you will have 10 weeks remaining.
The best way to reach Lincoln is by phone:
Call 1-888-244-7535
Select option 1 (you are an insured)
Enter your Social Security Number
After confirming your Social Security Number, select option one, which will connect you to a representative who will assist with both the absence and short-term disability claim.
Once you have filed your claim with Lincoln, you will receive an informational packet in the mail and via email. This packet contains helpful information about your leave.
Caring for Kids Waitlist
ARUP offers on-site full and part-time, developmental/interactive preschool for ages 6 weeks to 6 years, Monday–Friday, 6:30 a.m. to 6:00 p.m. If you are interested in having your child attend the daycare, you will need to add your name to the waiting list. You can do this while you are expecting; you do not have to wait until after the birth. Caring for Kids http://caringforkidsinc.com/ (801)-584-5115.
For your convenience, we have put together a checklist of important information and timelines. DOC | PDF

If at any time you have any questions about your leave, please contact the Benefits Team at benefitshelp@aruplab.com or (801) 583-2787, ext. 2282

For additonal benefits information including Long Term Care and Voya please visit the Additional Benefits Site
While out on leave
ARUP provides a Short Term Disability Insurance (SDI) benefit for all eligible employees. SDI helps you meet your financial obligations while you're recovering from childbirth.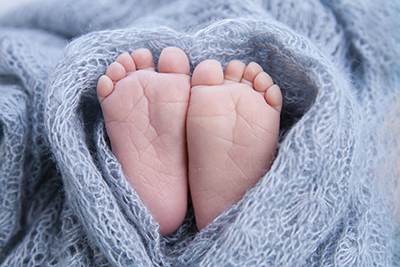 The SDI elimination period is reduced if you are hospitalized. This means that you can begin collecting benefits on the date of admission. Childbirth benefits are payable once the claim is approved at 60% for up to 6 weeks for normal delivery and up to 8 weeks for C-Section delivery. In addition ARUP will use 40% of grandfathered LTS hours to make up the difference in pay. LTS hours are paid via ARUP payroll and will be direct deposited. You will also have the option to use PTO to supplement the 40% if LTS hours are not available.
SDI and LTS cannot be used for bonding; however, you can apply for Paid Parental Leave for pay during your bonding time.
Other Items to Consider
If at any point in your leave you go unpaid or receive SDI, your benefits (medical, dental, etc.) will go into an arrears status. This means we will place all your deductions on a hold and upon your return to work, you will pay back the amount owed on your first paycheck(s).
If you decide to return earlier than the date expected, please contact Lincoln prior to returning.
Any time Lincoln calls you, please return their calls in a timely manner.
Please make sure to add your child as a contact in UltiPro and add them to your benefits under Life Events (n14.ultipro.com). This must be completed within 30 days of your child's birth or adoption. You will also need to provide the child's birth certificate or legal documents, when available, to HR. If you need assistance with completing the life event section, you can contact HR at (801) 583-2787, ext. 2182 or benefitshelp@aruplab.com.
Welcome Back!
ARUP has secure and private lactation rooms located in buildings 560, 585, and 500. Each room contains a chair, breast pump, refrigerator, sink, and counter. If you plan on using the Mother's Room, please review the following information. You can pick up a kit in HR or the Family Health Clinic during regular business hours.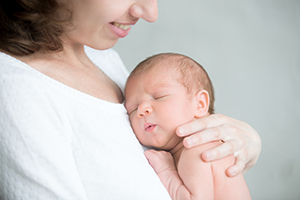 The ARUP Family Health Clinic is available for well-child visits and immunizations. For the listing of available services and to make an appointment, visit the Family Health Clinic Services site.
Supervisor Resources