---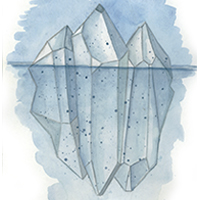 Poor quality can sink a ship. Beware of the iceberg effect, in which only a small portion of the costs of poor quality is visible, while much larger costs remain invisible below the surface. There are many opportunities for collaboration between labs and clinicians that can really provide improvements to patient care and enhance patient safety.
---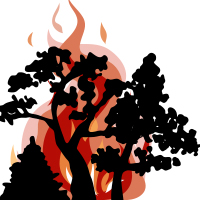 As our clients and other healthcare professionals struggle with current healthcare industry issues (e.g., emergency response, cost containment, etc.), they teach us the best ways to serve their needs. These stories demonstrate just a handful of ways that ARUP has been privileged to help clinicians as they navigate the system to care for their patients.
---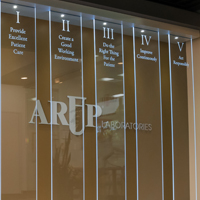 ARUP Leads a Growing Number of Companies That Are Building Their Strategies Around Core Values. In healthcare, we take our altruistic motives for granted. "First, do no harm" is our mantra. We put the patient first. Yet even the most committed and selfless among us recognizes some naiveté in that assumption. It doesn't have to be that way. In fact, it can't be that way if the goal is success for the long term.
---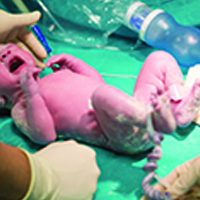 Just eight inches of a newborn's umbilical cord provides ample tissue to test whether the infant was exposed to drugs in utero. Because drug residue is deposited consistently along the length of the cord, the Wharton jelly inside the cord can be tested at national reference laboratories such as ARUP.
---