Hospital labs play a key role in supporting the continuum of care through community physicians. By providing outreach lab services, your lab can provide community physicians with timely test results that ensure the most effective treatment options. These results, combined with inpatient and outpatient lab data, can help drive down the cost per episode of care.
An average outreach program can generate about $12 million net revenue annually and demonstrate profitability in excess of 30%.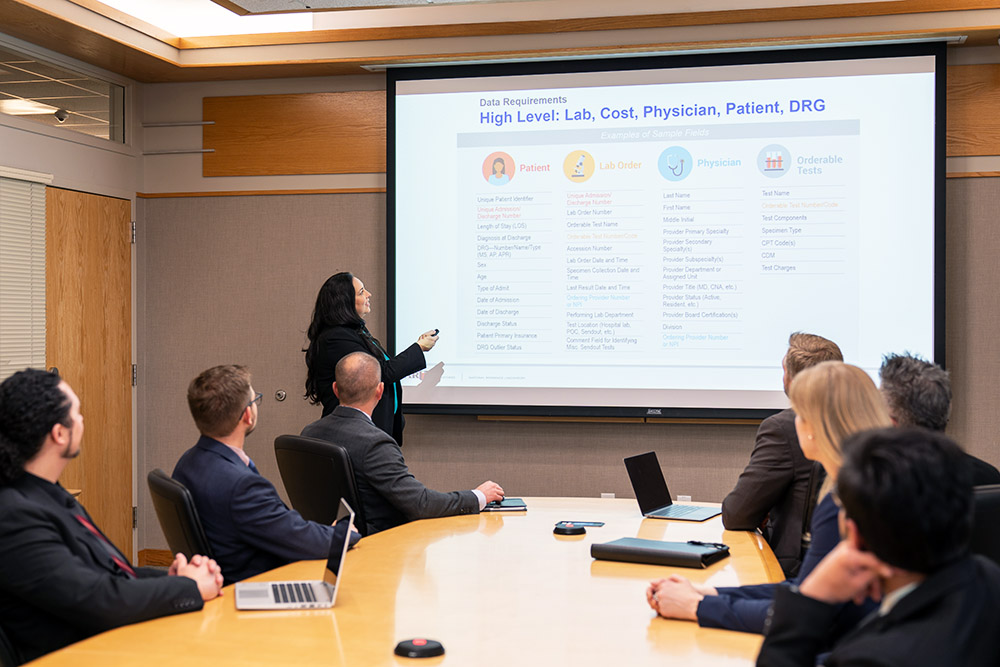 What's the Advantage of Working With ARUP?
Our Healthcare Advisory Services team has diverse experience in building hospital-based outreach programs. We'll customize our approach to meet your specific needs for obtaining affiliated and nonaffiliated physician business, resulting in more efficient outreach operations, increased test volumes, and quantifiable reductions in per-unit cost.
Let's Develop an Outreach Business Plan
Our outreach business planning consists of three key components: market opportunity, operational readiness, and financial analysis.
1
Market Opportunity
Understanding your local or regional market is one of the most important steps you can take to strengthen existing business and to capture new business.
We provide a Market Opportunity Assessment as part of our Outreach Business Planning engagement to identify lost business with affiliated (inreach) physicians and capture new business with nonaffiliated (outreach) physicians within and beyond current service areas.
You can also take advantage of this offering outside of our business planning engagement to gain executive buy-in and determine your next steps.
2
Operational Readiness
Hospital labs are set up to service the needs of the emergency department and inpatient floors. Is your lab logistically ready to handle the specific requirements of an outreach program? Whether you're looking for a complete evaluation or simply need to fine-tune specific operational challenges, our healthcare consultants have extensive experience building hospital outreach programs and can provide insights on preanalytic and postanalytic outreach operations.
Areas of assessment:
Patient service centers and satellite labs
Courier operations
Specimen handling, receiving, and processing
Registration, barcoding, and test order entry
Client services
IT connectivity and functionality
Pricing, billing, and collections
Marketing and sales
Test ordering and result reporting functions
Managed care contracting
3
Financial Analysis
No business plan is complete without sales forecasting and financial analysis.
Using laboratory operational and financial data, our consultants will build a business model based on estimated revenue and expenses for new or expanded outreach operations. The model includes a customized sales forecast with monthly sales quotas required to meet specified growth targets. Revenue from the sales forecast is linked to financial projections that include revenue from new sales, incremental expenses, and contribution margin over a five-year period.