ARUP Laboratories is a national clinical and anatomic pathology reference laboratory and a worldwide leader in innovative laboratory research and development. A nonprofit enterprise of the University of Utah, ARUP offers an extensive test menu of highly complex and unique medical tests.
More about ARUP
In Focus
---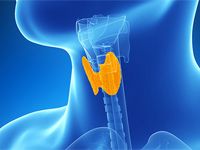 What You Need to Know About Thyroid Cancer
For a small gland at the base of the throat, the thyroid is much-discussed. It is a busy little gland, containing hormones that control the heart rate, body temperature, amount of calcium in the blood, and metabolism. This is your mighty thyroid. Should we keep alert about the gland?
Read more about the thyroid gland.
---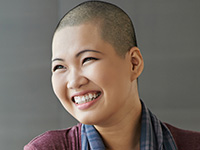 All-Star Puzzle-Solvers
The work done by IT Clinical Systems' Amy Stradley and Janalee Renshaw was recently honored by an anonymous coworker in a publication of Laboratory All-Star Trading Cards, compiled by Cerner for Medical Laboratory Professionals Week 2017.
Read more about the network behind ARUP.
---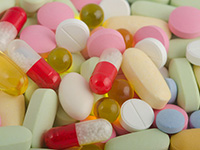 Detectives Discover More About the Accident Factor in Opioid Overdoses
Dr. Gwen McMillin, medical director of Toxicology and Pharmacogenetics at ARUP, finds drug backstories: how pharmaceuticals and other substances metabolize in patients' bodies.
Read more about pharmacogenomic monitoring.
---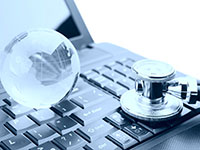 New Video Lectures Available for Free CME, SAM, PACE & FL CLS
EIN–The Final Word in Pre-Malignant Endometrioid Neoplasia by Elke Jarboe, MD, and Human Microbiome in Health and Disease by David R. Hillyard, MD.
View all available video lectures.
---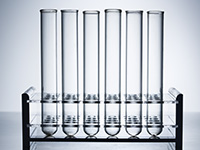 Test Change Alert Feature and Customized Pricing Now Available in the Laboratory Test Directory
The new test change alert feature will give users a heads up if a test they're viewing is going to be changed or inactivated with the next quarterly or immediate changes Hotline. Customized pricing will now be available as a link on test pages in the LTD.
Find out more about these new features.
---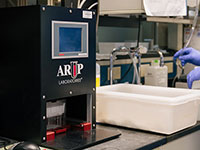 Robot Automates Lab Test in Unexpected Way
A new machine called the Data Matrix Scanner is going to automate a lab's procedures to test for cholesterol particles at high volume and without the messy turns and pitches of human error.
Read more about the Data Matrix Scanner.