ARUP Laboratories is a national clinical and anatomic pathology reference laboratory and a worldwide leader in innovative laboratory research and development. A nonprofit enterprise of the University of Utah, ARUP offers an extensive test menu of highly complex and unique medical tests. More about ARUP
In Focus
---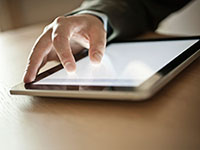 Improved ARUP Consult Mobile Site Will Replace the ARUP Consult iPhone App in Early 2016
The new mobile site will feature many improvements, including an updated look, improved navigation, and responsive design that will make the site easy to use regardless of the computing platform.
Read more.
---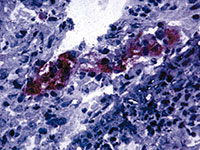 Breakthrough Technology Spurs New Test for Non-Small Cell Lung Cancer Patients
Cell-free tumor DNA (ctDNA) technology is revolutionizing the diagnosis and treatment of cancer, and has spurred the development of a new test identifying target drug therapies for patients diagnosed with non-small cell lung cancer (NSCLC).
Read more about ctDNA technology.
---