ARUP Laboratories is a national clinical and anatomic pathology reference laboratory and a worldwide leader in innovative laboratory research and development. A nonprofit enterprise of the University of Utah, ARUP offers an extensive test menu of highly complex and unique medical tests.
More about ARUP
In Focus
---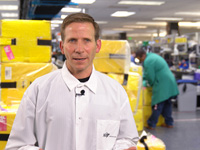 Journey of a Specimen, Specimen Receiving
We receive over 50,000 specimens per day. When they arrive in our lab, what happens next? David Rogers, AVP and group manager of Support Services at ARUP Laboratories, will talk about that here.
Check out the video.
---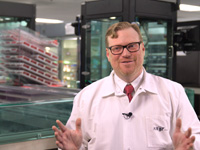 Journey of a Specimen, Transportation
What happens when blood is drawn and sent to the lab? We receive over 50,000 specimens per day. Do you know how they get here? Christopher Sorensen, ARUP Laboratories' national Transportation manager, tells us.
Check out the video.
---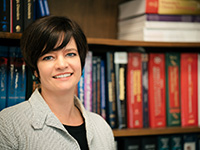 Low Blood Platelet Counts and Heparin-Induced Thrombocytopenia—Is SRA the Gold Standard Test?
ARUP medical director Kristi Smock, MD, talks about low blood platelet counts and whether the seronin-release assay (SRA) is the gold standard test for heparin-induced thrombocytopenia.
Read more.
---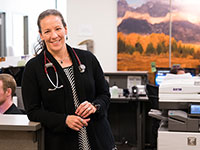 Better Wellness for the Country Starts at . . . Work?
"All of us need healthcare at some point," says Dr. Kathryn Gibson, director of ARUP's no-cost, full-service employee health clinic. "We are trying to address the issue of creating better wellness in our country."
Read more about ARUP's innovative family health clinic.
---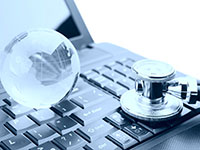 New Video Lectures Available for Free CME, SAM, PACE & FL CLS
Diagnostic Errors in (Anatomic) Pathology by Michael Cohen, MD, and Role of Clinical Exome Sequencing in Diagnostic Odyssey by Pinar Bayrak-Toydemir, MD, PhD.
View all available video lectures.
---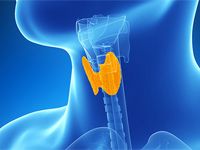 What You Need to Know About Thyroid Cancer
For a small gland at the base of the throat, the thyroid is much-discussed. It is a busy little gland, containing hormones that control the heart rate, body temperature, amount of calcium in the blood, and metabolism. This is your mighty thyroid. Should we keep alert about the gland?
Read more about the thyroid gland.
---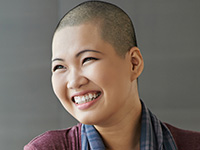 All-Star Puzzle-Solvers
The work done by IT Clinical Systems' Amy Stradley and Janalee Renshaw was recently honored by an anonymous coworker in a publication of Laboratory All-Star Trading Cards, compiled by Cerner for Medical Laboratory Professionals Week 2017.
Read more about the network behind ARUP.