ARUP Laboratories is a national clinical and anatomic pathology reference laboratory and a worldwide leader in innovative laboratory research and development. A nonprofit enterprise of the University of Utah, ARUP offers an extensive test menu of highly complex and unique medical tests.
More about ARUP
In Focus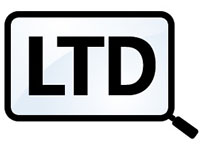 Laboratory Test Directory Changes/Updates
Changes to improve your experience with the LTD are now released. Check out the improved search functions and the added change history.
Find out more here.
---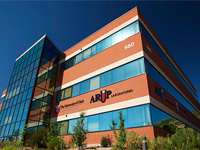 ARUP Laboratories Provides an Overview of the "14-Day Rule"
The Centers for Medicare and Medicaid Services (CMS) "14-Day Rule" establishes an exception to its existing Date of Service Policy, effective January 1, 2018.
Read here to learn more.
---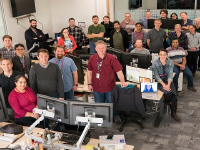 Stronger, Faster, Smarter: ARUP's New NGS Pipeline and Analytical Platform
Multiple ARUP teams brought to life the new biocomputing NGS pipeline, Pipey—over an 18-month period. The result? It's "an elastic system that can process thousands of samples in the same time as a single sample," says Dr. Elaine Gee, director of Bioinformatics.
Read our blog for more about the lab's best-in-class software engineering processes.
---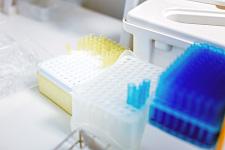 eSupply Enhancements
ARUP Laboratories is excited to announce the enhancement of our online client supply ordering platform, accessible via ARUP Connect™. Enhancements now include two business-day shipping for most items!
Learn more and access training for eSupply.
---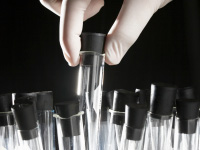 Biotin Interference
ARUP sent an announcement to clients regarding the FDA warning on December 6, 2017. ARUP has also identified the tests that can potentially be affected by high levels of biotin and has started contacting kit manufacturers to investigate biotin interference.
Read more about Biotin Interference here​.
---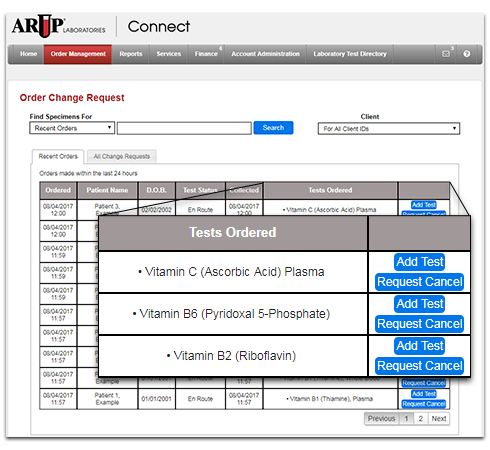 New ARUP Connect Order Change Request Feature
Order Change Request allows you to submit a request to Client Services to add and cancel tests. The application offers you a new tool designed to improve the efficiency, accuracy, and simplicity of adding and canceling tests via a secure Internet connection.
Find out more about the new feature.
---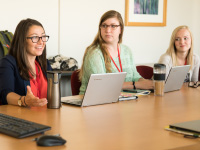 Watch Rookies Learn from the Pros: Genetic Counseling Students at ARUP
The world needs more genetic counselors, and ARUP genetic counselors are doing something about it. They are working with the University of Utah's Graduate Program in Genetic Counseling to provide three weeks of immersion into the role of a genetic counselor at a large, clinical laboratory.
See what makes this experience valuable.
---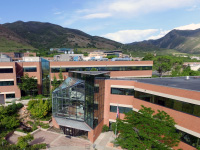 Journey of a Specimen: The Complete 6-Part Video Series
The six intriguing episodes in our video series, "Journey of a Specimen," are now available all together. You can hear from Christopher Sorenson on Transportation, David Rogers on Specimen Receiving, Clint Wilcox on Automation, Martha Bale about Inside the Lab, Erica Cuttitta about Biocomputing, and Julio Delgado on medical directors.
Watch the complete series.
---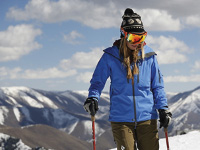 Join Us For the 31st Annual Park City Anatomic Pathology Update!
This five-day course consists of lectures and case-oriented discussions led by distinguished faculty from the University of Utah and renowned guest presenters. Subspecialty topics featured in this year's annual update include gastrointestinal, hepatic and pancreaticobiliary pathology.
Learn more and register now.
---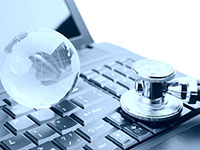 New Video Lectures Available for Free CME, SAM, PACE & FL CLS
A Quick Guide to the Analytics Behind Genomic Testing Elaine Gee, PhD and WHO Updates for Myelodysplastic Syndrome and Myeloproliferative Neoplasms by Jay L. Patel, MD, and Archana Agarwal, MD.
View all available video lectures.