Don't Compromise—
Transform
From patient care to revenue growth to cost efficiencies, your lab makes a difference.
We'll help you prove it.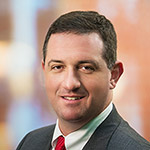 "Hospitals that embrace laboratory medicine as a vital part of their infrastructure are transforming the healthcare landscape into a comprehensive, quality experience for patients and providers."
Andrew Fletcher, MD, CPE, MBA
Medical Director of Consultative Services
Our expert consultants empower you with tailored solutions that build your lab's value proposition.