Meet Our Healthcare Consultants
Since its inception in the mid-1990s, ARUP Healthcare Advisory Services has provided laboratory consulting services to hospital labs, giving them the necessary tools and strategies to deliver value-based care and achieve long-term revenue goals for their health systems.
Schedule a Meeting With One of Our Expert Consultants
Are you interested in one of our services? Let's set up a time to discuss your needs and see how we can help you on your journey to cost savings and better patient care.
Industry Features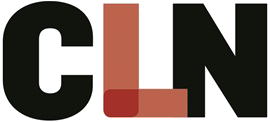 Moving Toward Patient-centered Laboratory Stewardship
Michael Astion, MD, PhD, and Brian R. Jackson, MD, MS; July 2021; Clinical Laboratory News
How Should Clinical Laboratories Manage Incoming Calls?
David Shiembob, MBA, C(ASCP)CM; June 2021; Clinical Laboratory News

How Precision Medicine Combats Underused Genomic Testing
Ryan S. Nelson, PharmD, and Howard L. McLeod, FASCO, FCCP; April 2021; Clinical Laboratory News
Analysis of Inpatient and Emergency Department Serial Troponin Testing Intervals in the United States
Andrew Fletcher, MD, MBA, CPE, CHCQM, FCAP, Erik Forsman, BS, and Brian R. Jackson, MD, MS; November 2020; The Journal of Applied Laboratory Medicine