We have a job for you.
No experience? No problem!
We offer many entry-level positions with competitive salaries that don't require previous experience. We'll train you! Search for some of our entry-level titles listed below or browse open positions to apply.
---
Meet Claire.
As a processing tech, Claire:
Prepares samples for testing
Ensures patient data is entered correctly
Sends specimens to the appropriate labs
Unsure of what to do after high school, Claire decided to join her friend at ARUP even though she felt unqualified to handle patient specimens.
Now, as a processing technician in Specimen Receiving, Claire is the first point of contact for specimens arriving at ARUP. After receiving each sample, she prepares it for testing, sends it to the lab, and ensures each patient's data is entered correctly. Detailed, hands-on training helped her succeed in her current position, and she's now in training for a Processing Technician II position and aspires to pursue another promotion in the coming months
Read More
---
Meet Chris.
As a Technician I, Chris:
Evaluates specimens for testing
Maintains testing equipment
Assists in laboratory operations
Chris assists in laboratory operations by maintaining equipment, recording patient data, and storing specimens.
He is pursuing a Medical Laboratory Scientist (MLS) degree while working in the lab. By supporting laboratory operations, he applies the principles he's learning in his MLS program first-hand, all while kickstarting his high-demand career.
Read More
---
Meet Brian.
As an LCST, Brian:
Communicates with ARUP clients over the phone to answer questions and solve problems
Evaluates specimens for testing
Transports specimens between laboratory sections
Brian provides a supportive link between ARUP clients and his lab section.
He communicates with each party to solve any problems that arise in the testing process. Before joining ARUP, Brian was a stay-at-home dad for his son and didn't have any laboratory experience. Now, he helps patients get their results faster by solving problems in the lab.
Read More
---
Meet Morgan.
As a phlebotomist technician, Morgan:
Draws blood for testing
Supports patients throughout the collection process
No phlebotomy certificate is needed to apply. ARUP offers on-the-job phlebotomy training.
Morgan is applying to medical school next year.
Since ARUP offers on-the-job training, she didn't have to pay for any certifications before she applied. Now she supports patients while getting a head-start on her career. By working at ARUP, she gets more experience in healthcare, networks with medical professionals, and uses tuition reimbursement to help pay for school.
Read More
---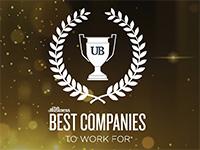 For the fourth year in a row, ARUP has been named one of Utah's Best Companies to Work For! This award is meaningful because employee feedback drives the selection of honorees. ARUP believes in a working environment that is collaborative and supportive. We value diversity, encourage learning, and strive to grow as we work to make a difference in patients' lives every day.
---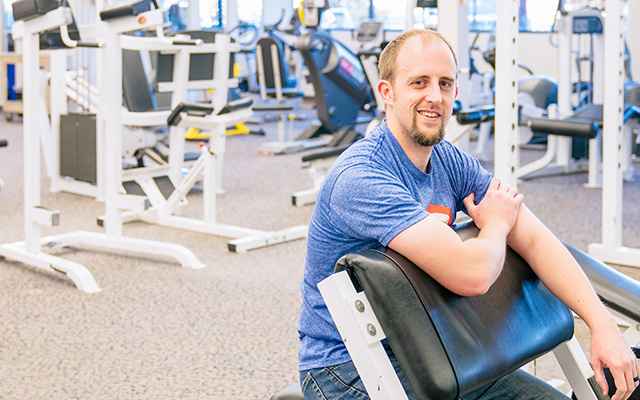 "I'm more likely to work out when a gym is part of my workplace—it's super refreshing to incorporate movement into my day. Plus, access to a free wellness coach helps me stick to my goals, and I've learned a lot about nutrition too. The support I need is always nearby."
Kendall Cook, IT Clinical System Analyst
ARUP's Wellness Program offers a 4,300 sq. ft. on-site fitness facility and coaches to help you reach your goals. It includes massage, nutritional coaching, and exercise classes like yoga, Pilates, Zumba, weight training, and boot camps, to name a few.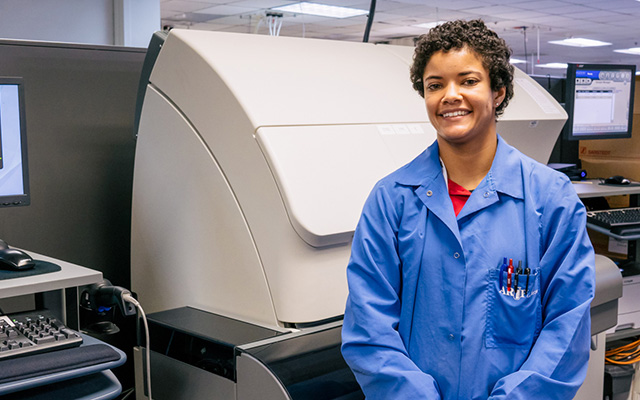 "ARUP has made it so easy to go back to school—so now I'm earning my MLS degree. I'll be able to finish debt free and end up with a higher salary. It was such a great opportunity that I really could not pass it up."
Alexandria Jackson, Medical Lab Tech
ARUP reimburses tuition up to $3,400/year for full time with no cap for employees and dependents. One hundred percent reimbursement is provided for employees pursuing medical laboratory science (MLS) or medical laboratory technician (MLT) degrees.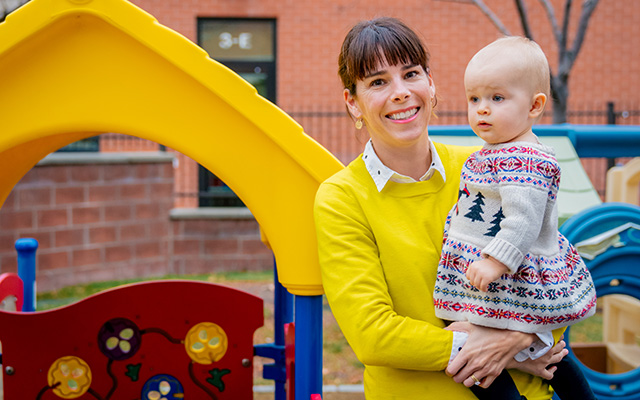 "I can pop in and visit my daughter during the day and have lunch with her. I love having her nearby at work, and I'm really impressed with the quality of care."
Sydney Stoner, Product Manager
A work-life balance mentality is part of ARUP's culture, which is supportive of parents. This includes flexible hours and a variety of shifts (day, evening, and night), as well as on-site services like the daycare and Family Health Clinic (open six days/wk). Families are invited to company celebrations and off-site activities (i.e., sledding venues, amusement parks, museums, etc.).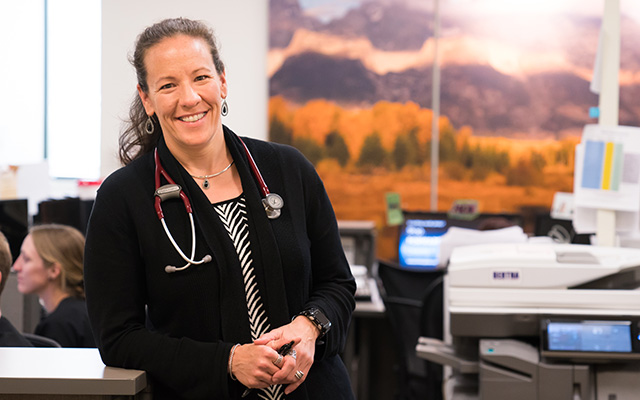 "This clinic has allowed me to work in an environment where we can prioritize prevention, primary care, and patient relationships. Unless you look at the entirety of the person, it's hard to affect their healing."
Kathryn Gibson, MD, Family Physician
Kathryn Gibson, MD, oversees ARUP's on-site Family Health Clinic, free to employees and their families. This full-scale clinic specializes in a spectrum of care and can refer you to specialists when needed. On-site mental health providers are available too.
Meet Humans of ARUP
---
Caring
Each year, ARUP employees donate to selected charities such as United Way and the University Hospital Foundation, averaging more than $25,000 in donations. ARUP also partners with BioEYES for volunteer opportunities in schools.
Sharing
Employees benefit from the company's successes. Employees receive quarterly bonuses and a profit-sharing plan also kicks into employees' retirement funds.
Playing
Are you crafty? Sports minded? Artistic? Family oriented? ARUP believes in a work-life balance and building communities. This happens through intermural sports teams, golf tournaments, craft fairs, employee art galleries, family-friendly parties, and more.
---
So, can
you

see yourself here?