Antineural Antibody Testing for Autoimmune Neurologic Disease
Antineural antibody testing is an evolving field, and ARUP is committed to continually improving and expanding our testing options so that you can configure your strategy to meet your patients' needs.
Why Choose ARUP?
Tailored solutions, trusted experts
Our targeted solutions include a wide array of phenotype-specific, broad panel, and standalone antibody tests to meet your diagnostic needs.
---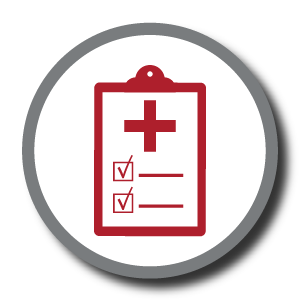 Exceptional clinical coverage
ARUP's tests include antibodies with significant clinical impact that cover an estimated 95–99% of disease cases.
---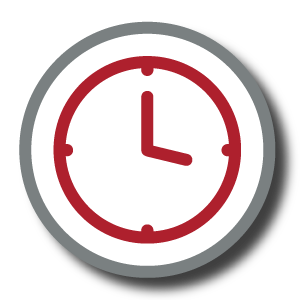 Excellent turnaround time
Results of our panel tests are reported within three to 10 days. Results of smaller, phenotype-specific panels and standalone tests may be reported in even less time.
---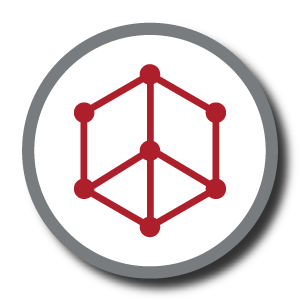 Improved diagnostic yield with phenotype-specific panels
New antibodies are frequently discovered, and panel tests may become more expensive as these antibodies are added. ARUP's targeted panels include only the antibodies associated with particular clinical phenotypes to efficiently maximize diagnostic yield.
---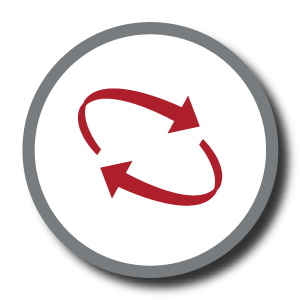 Broad-coverage panel testing
ARUP's broad panel tests include a large number of antineural antibodies. This testing can be used to evaluate unexplained, subacute-onset neurologic diseases, including encephalitis, in the presence or absence of malignancy.
---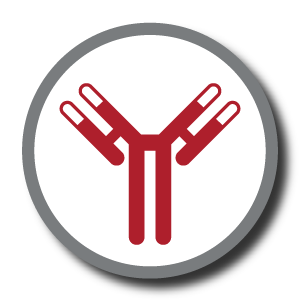 Single antibody testing available
ARUP also offers standalone testing for single antibodies, which eliminates the unnecessary ordering of larger panels.
ARUP Autoimmune Neurology Panel Components, Serum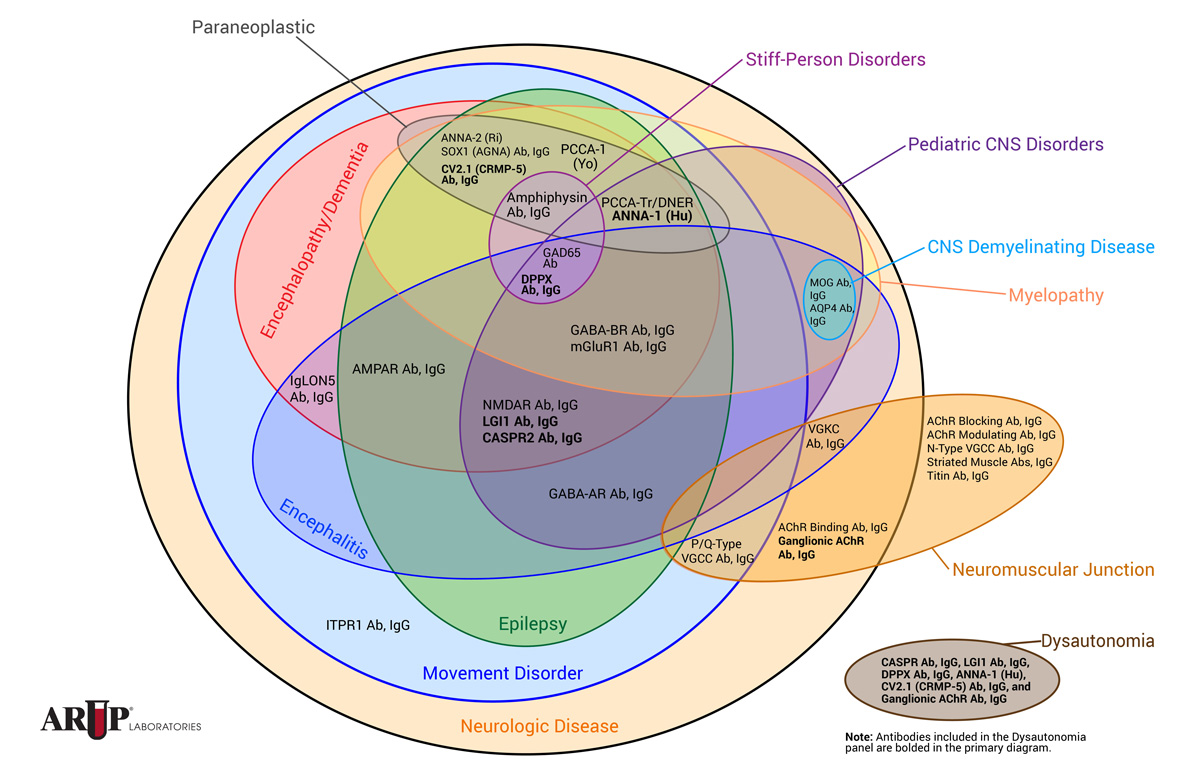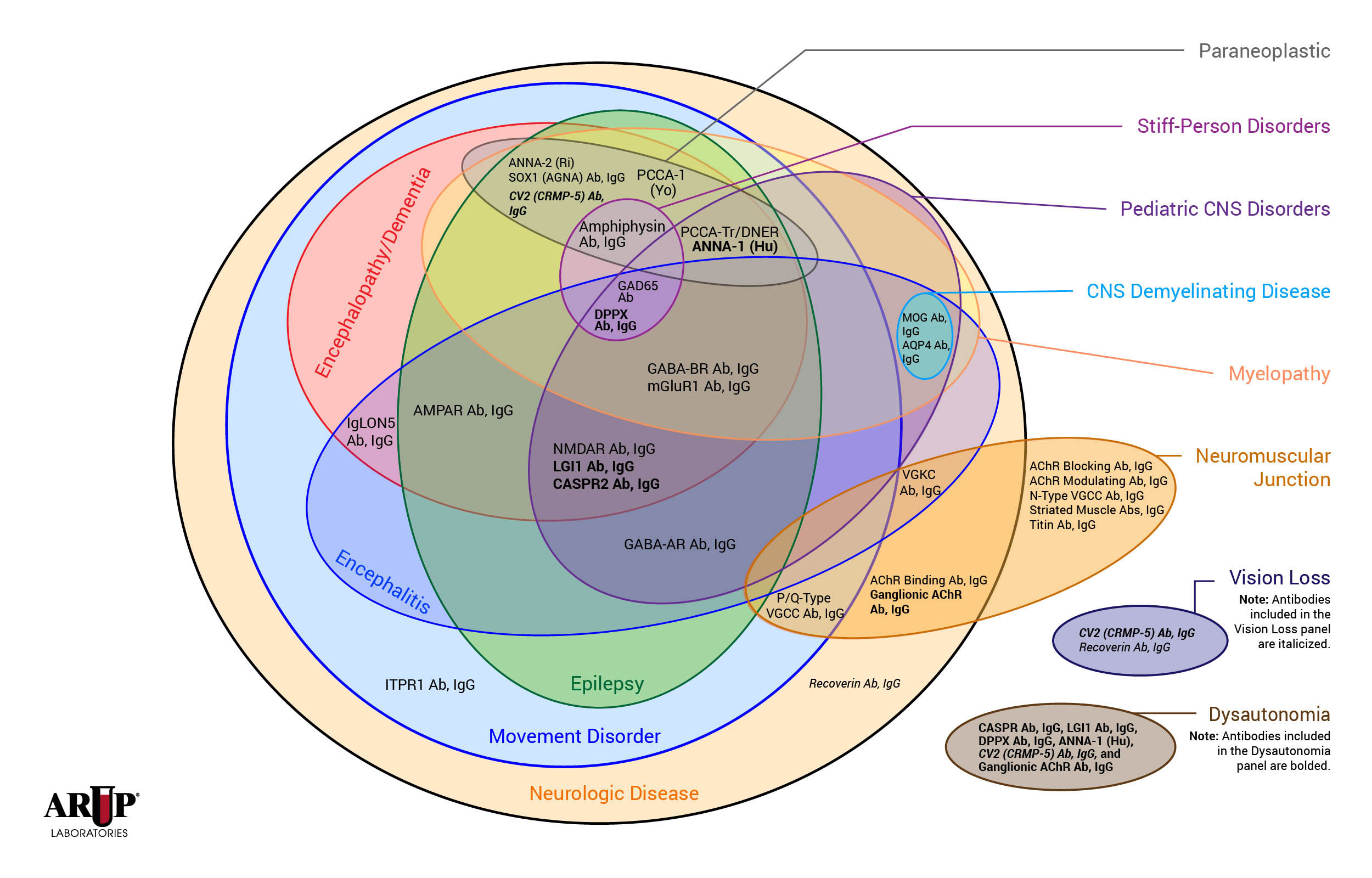 ARUP Autoimmune Neurology Panel Components, CSF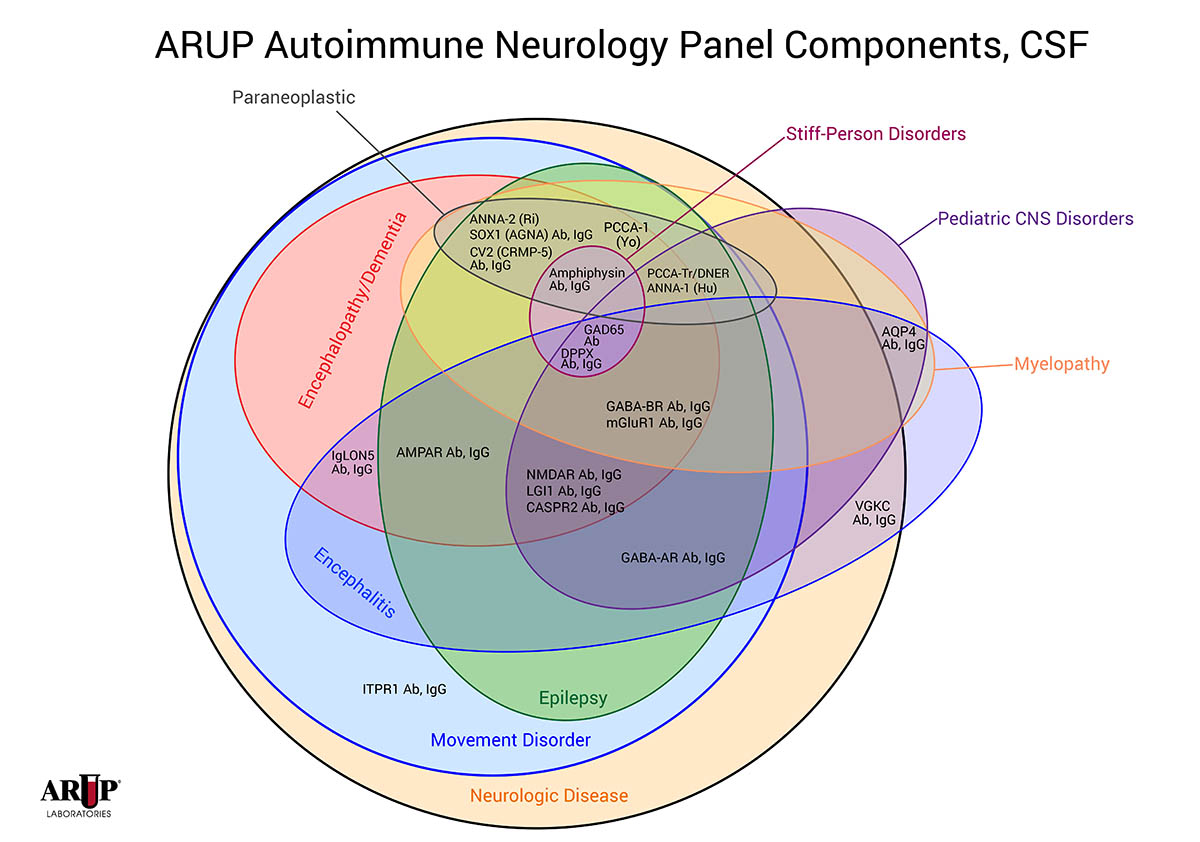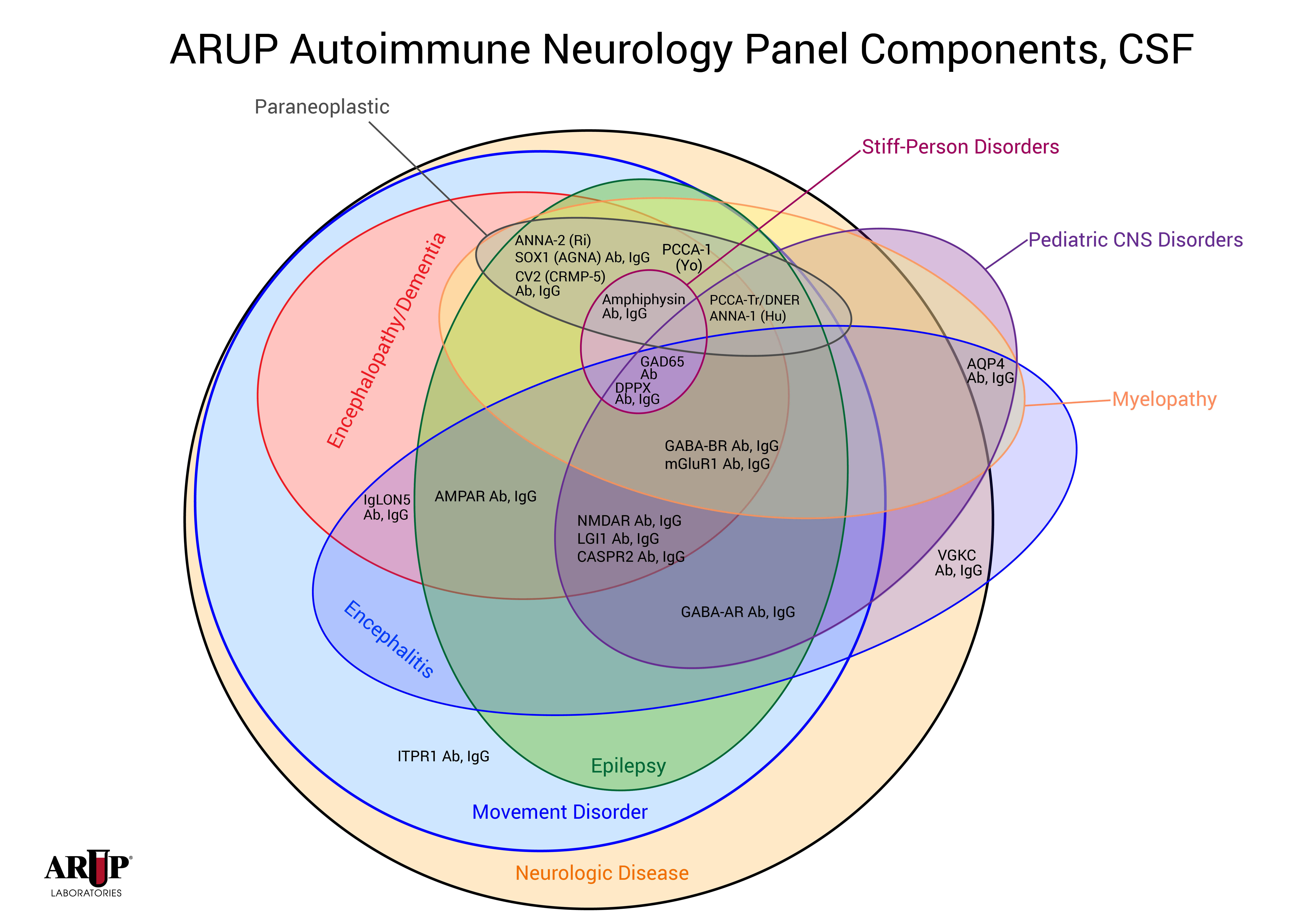 Test Information
The ARUP Autoimmune Neurology Panel Components Tables provide a comprehensive overview of the antibody components of these panels.
Additional Resources
Autoimmune Neurologic Diseases - Antineural Antibody Testing topic
ARUP Autoimmune Neurology Panel Components Table
Highlights From ARUP
Updates in Autoimmune Neurology: Phenotype-Specific Testing and Avoiding Misdiagnosis (Webinar)
An Interview With Drs. Tammy Smith and Lisa Peterson: Optimizing Laboratory Testing for Autoimmune Neurologic Disease
ARUP Medical Experts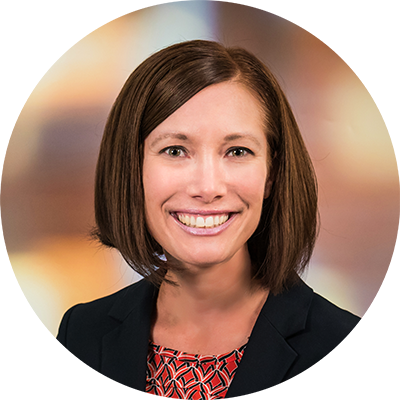 Lisa K. Peterson, PhD, D(ABMLI)
Associate Professor of Pathology (Clinical), University of Utah School of Medicine
Medical Director, Immunology, ARUP Laboratories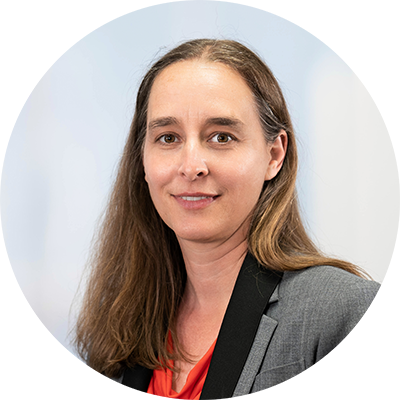 Tammy Smith, MD, PhD
Assistant Professor of Neurology, Division of Neuroimmunology, University of Utah School of Medicine
Clinical Consultant, Autoimmune Neurology, ARUP Laboratories