AnalyticsDx™ Suite
Insights for busy laboratory leaders who want to contribute to systemwide cost savings and improve patient care.
69% of physicians order unnecessary tests at least once a week
Why Choose AnalyticsDx?
Easy-to-access data is critical for value-based care initiatives.
ARUP's dashboards have intuitive visuals and reporting options to help you implement the right intervention at the right time for the best outcome.
AnalyticsDx™ Comprehensive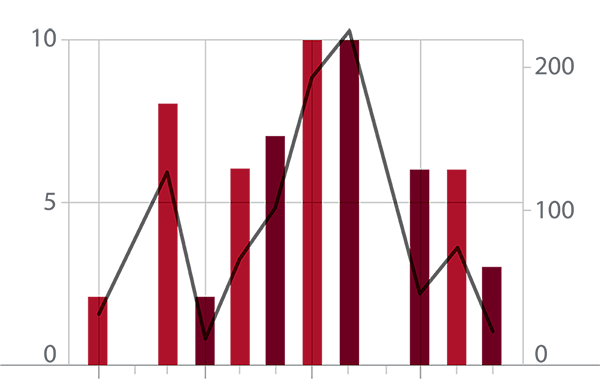 Your Answer to Better Analytics
Monitor your inpatient, outpatient, outreach, and sendout testing in real time and never miss an opportunity for better utilization again.
Explore ADx Comprehensive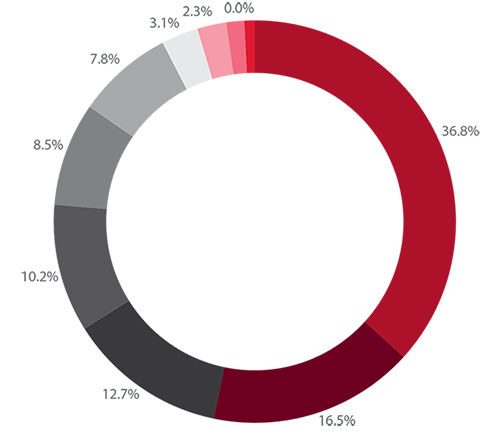 AnalyticsDx™ Sendout
Do More With Your ARUP Data
Track your testing sent to ARUP to optimize your spend and lab performance with real-time analytics—provided at no additional cost.
Explore ADx Sendout
Which Solution Is Right For You?
AnalyticsDx offers insights into your laboratory operations without taking up valuable IT resources. Compare the Comprehensive and Sendout solutions here.
| | AnalyticsDx Sendout Dashboard | AnalyticsDx Comprehensive Dashboard |
| --- | --- | --- |
| Review inpatient, outpatient, outreach, and sendout data | ARUP-only data | Data for all testing provided by the user |
| Easily share access with select members via a secure portal | Single sign-on via ARUP Connect | Single sign-on via ARUP Connect |
| Transfer data using encrypted methods | N/A | ARUP uses a secure file transfer protocol (SFTP) to transfer data to a secure, HIPAA-compliant database |
| Compare benchmarks with those of peers | Data is only available from ARUP clients on sendout testing | Not available at this time |
| Filter by diagnosis-related group (DRG), provider details, patient type, or other common hospital metrics | Laboratory-focused filters, including facility, test name, topic, etc, are available | Filters include topics, DRGs, provider information, and more |
| Identify costs and volumes associated with increased lengths of stay | N/A | Use multiple dashboards to gain a holistic view of orders, reimbursements, etc. |
| Review highlighted stewardship opportunities and recommendations | Stewardship opportunities are highlighted in orange, and links to ARUP Consult are shared for decision support | Stewardship opportunities are highlighted in orange; targeted recommendations and links to ARUP Consult for decision support are provided |
| Compare provider statistics to resolve point-of-care challenges | N/A | Compare by specialty, name, type, and multiple other filters |
| Monitor turnaround times and workflow | Only available for sendout testing | Filter by month, day, turnaround time aggregation, etc. for the lab you want to monitor |
Read more
See AnalyticsDx™ in Action
Learn how AnalyticsDx™ can help your organization implement lasting interventions that positively impact you and the patient.
Request your 30-minute, customized demo today.