Take advantage of all of the great wellness services that are provided for you right here at ARUP.
ARUP's health and wellness department strives to support both you and your family members' personal wellbeing, through offering a variety of resources designed to help you reach a more optimal level of health. We believe that optimal health can be found and maintained as focus is placed on making small, consistent improvements within one or more of the pillars of wellness: mindset, nutrition, movement, and recovery.
The wellness center is equipped with a demo kitchen to help you learn the skills necessary for healthy eating!
Course 1: Basic Cooking Techniques

This course is designed to help you learn the basic skills that are necessary for healthy eating. It will be a 4-class course covering how to cut vegetables, how to store meat and produce, the difference between boiling and steaming, kitchen must haves, and much more. Be on the lookout for our updated course calendar! (coming soon to Leap)
Come and learn in a classroom setting about ways to improve your health! Check out the classes offered below. (When a class is open for registration there will be sign up information listed.)
March Wellness: Join us this year in the March Wellness Challenge! Each day in the month of March there will be a small, healthy behavior that you will be challenged to complete! Let's make March our healthiest month yet!
Click here to view the calendar.
Intuitive eating: Are you ready to leave behind the endless cycle of yo-yo dieting that continues to leave you feeling discouraged about your health and your body? Do you want to rediscover the pleasures of eating, or maybe develop a healthy relationship with food for the first time? This 8-week Intuitive eating course will help you improve in each of these areas and more.
Diabetes prevention program: The Diabetes prevention program here at ARUP has been accredited through the CDC and is designed to help you prevent developing diabetes. Anyone with a A1C reading between 5.7%-6.4% is invited to participate. This year long course follows a curriculum (designed by the CDC) to help you change your habits and behaviors and reduce your risk of diabetes.
Spring into weight loss: Are you ever confused by all the weight loss myths that you hear and don't know how to get started? Jumpstart your weight loss with this 5 week course to learn the ins and outs of nutrition, strength training, and cardio for effective, sustainable weight loss.
Learn all about the four pillars of overall health and fitness on your own time and at your own pace. The wellness staff has put together simple education that you can read and begin implementing into your lifestyle today. Simply click on the picture below and start learning the simple habits you can infuse into your daily routine to improve your health.
ARUP employees can take advantage of discounted prices/memberships at various gyms throughout the valley.
24Hour Fitness

Effective immediately you can enroll at the following rates:
| ​Membership | ​Enrollment Fee | All Sport Level Club Access​ |
| --- | --- | --- |
| ​Employee Dues | ​$19.99 | ​$26.99 / month |
| ​Family Add-on | ​$19.99 | ​$26.99 / month |
Things to know:
These are "pay as you go" dues memberships (no long-term contract)
Dues may either be paid monthly through electronic funds transfer, or annually
Bring business card, current pay stub, or badge as proof of emplyment (required at time of enrollment)
Dues for the first and last month are required at time of enrollment
Anytime Fitness (Tooele, Grantsville, Stansbury Park)

Email: stansburyut@anytimefitness.com
Single Membership
12 month - $32.95 / month
18 month - $26.85 / month
Additional family members from the same home (up to 21 years old) are only $25.
No enrollment fee (save $50)
All memberships subject to a one-time security processing fee of $39.95 for key cards (24 hour access)
Sports Mall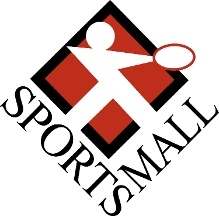 Contact: Kenny Clayton
Phone #: 801.557.0048
Address: Sports Mall 5445 S 900 E, Murray
Address: Life Centre 9844 S 1300 E, Sandy
Sports Mall Rates:
| ​ | ​ | Regular Rates​ | ​ARUP Rates |
| --- | --- | --- | --- |
| ​Individual | ​Registration Fee | ​$275 | ​$75 |
| ​ | ​Monthly Fee | ​$43 | ​$39 |
| ​Couple | ​Registration Fee | ​$375 | ​$125 |
| ​ | ​Monthly fee | ​$59 | ​$51 |
| ​Family | ​Registration fee | ​$475 | ​$175 |
| ​ | ​Monthly fee | ​$65 | ​$61 |
Hours:
Monday - Friday 5:00 a.m. to 11:00 p.m.
Saturday 7:00 a.m. to 10:00 p.m.
Sunday 9:00 a.m. to 6:00 p.m.
Amenities:
Tennis
Raquetball
Basketball
6-Lane Pool
Full Cardio Area
Weight Rooms
Jacuzzi, Sauna, Steam
Child Care
and more!
Life Centre Rates:
| ​ | ​ | ​Regular Rates | ARUP Rates​ |
| --- | --- | --- | --- |
| ​Individual | ​Registration fee | ​$75 | ​$37 |
| ​ | ​Monthly fee | ​$42 | ​$36 |
| ​Couple | ​Registration fee | ​$125 | ​$63 |
| ​ | ​Monthly fee | ​$60 | ​$52 |
| ​Family | ​Registration fee | ​$195 | ​$98 |
| ​ | ​Monthly fee | ​$75 | $65​ |
Hours:
Monday - Thursday 5:00 a.m. to 11:00 p.m.
Friday 5:00 a.m. to 9:00 p.m.
Saturday 7:00 a.m. to 8:00 p.m.
Sunday 8:00 a.m. to 5:00 p.m.
Amenities:
Basketball
Raquetball
8-Lane Indoor/Outdoor Pool
Weight Rooms
Group Fitness Classes
Jacuzzi, Sauna, Steam
Massage
Personal Training
Red Lotus School of Movement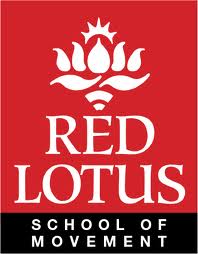 Contact: Jean Gardner
Phone#: 801.355.6375
Address: 740 S 300 W, Salt Lake City
Discout: 10% off the registration price of Tai Chi and Wing Chun Kung-Fu classes

Contact Jean to to register for classes.
Personal Health Profile
Have you received your report from your PHP? Do you want to know what your results mean and how you can improve them? If so, simply click on the section that interests you below:
It is a national initiative to help children and families to know the simple daily habits they should engage in in order to achieve and maintain health.

If you are over 40, this percentage represents your chances of having a heart attack in the next 10 years. The risk is a research-based calculation that takes into account a person's age, gender, race, cholesterol levels, blood pressure, and tobacco use. Some of these factors, such as age, gender, and race cannot be changed. However, the other risk factors are what we call modifiable, or have the potential to be improved through lifestyle modifications. Blood pressure, cholesterol, and tobacco use are all influenced by your behaviors. Diet and exercise are key components to improving blood pressure and cholesterol. If you smoke, finding a program that can help you quit will greatly reduce your heart attack risk.

The A1C test is a blood test that provides information about a person's average levels of blood glucose, also called blood sugar, over the past 3 months. It is used to help diagnose type 2 diabetes and prediabetes. Higher A1C results also indicate higher risk for heart disease, kidney disease and stroke.
Normal: <5.7
Prediabetic: 5.7-6.4
Diabetic: >6.5
Diet and exercise are key components in helping improve your A1C.

BMI is a person's weight in kilograms divided by the square of height in meters. BMI does not measure body fat directly, but can be a good indicator to identify whether an adult is at a healthy weight. BMIs in the overweight and obese ranges have been linked to increased risk for potentially life-threatening health conditions such as type 2 diabetes, high blood pressure, heart disease, stroke and some cancers.
Below 18.5: Underweight
18.6-24.9: Healthy weight
25-29.9: Overweight
30 or more: Obese

Blood pressure is the force of blood pushing against the walls of the arteries as the heart pumps. Having high blood pressure, also known as hypertension puts stress on the heart and overtime can weaken and damage your blood vessels. You cannot feel blood pressure, so oftentimes high levels go unnoticed unless you are regularly monitoring it.
An optimal resting blood pressure is under 120/80. The higher these numbers get, the more at risk you are for having a heart attack. Family history, age, a sedentary lifestyle, and a poor diet are all risk factors for developing high blood pressure4. Although age and family history cannot be changed, the rest can!
Diet and exercise can play a huge role in bringing your blood pressure to normal ranges.

Cholesterol is a waxy, fat-like substance that if made by the body and found in all cells of the body. Some cholesterol is good to make hormones, vitamins D, and substances to help you digest foods. The body makes the cholesterol it needs.
We have good and bad cholesterol in our body. Good cholesterol or HDL helps you remove un-needed cholesterol from your body. Bad cholesterol or LDL causes a buildup of plaque in your arteries. A poor diet and a sedentary lifestyle can lead to plaque building up in your arteries, increasing your risk for a heart attack or stroke.
The good news? These things can be changed! Participating in a regular exercise program and changing your nutrition can greatly improve your cholesterol numbers and take you on a path to better health and lower risk for heart attack.

Tobacco use includes any sort of cigarettes, chewing tobacco, smokeless tobacco, electronic cigarettes, cigars, and any substance containing the drug nicotine. The use of tobacco harms every organ in the body and causes many diseases. If you are currently using tobacco you are putting yourself at risk for: Heart Disease, Cancer, COPD (Chronic Obstructive Pulmonary Disease), autoimmune diseases, vison impairment, and bone density.
If you would like more information on the risks or how to quit click here.
If you would like more resources, click here.
We are here to help ARUP employees and their dependents to achieve what they are wanting in regards to their health and well being. Contact us by phone: (801) 583-2787 ext. 2824 or by email: wellness@aruplab.com.
---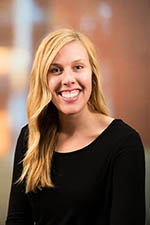 Natalie Sargent
Wellness supervisor
Natalie has worked at the ARUP wellness center since October 2015. She received her degree in exercise and wellness from Brigham Young University and is currently pursuing her master's degree in health promotion and kinesiology at the University of Utah. She is a Precision Nutrition Level 1 certified professional, certified Intrinsic Coach, and a National Academy of Sports Medicine group exercise instructor. She has worked as a corporate wellness coach and health promotion specialist. Her desire to help people understand the importance of choices and commitment for a healthier lifestyle drives her ambitions. In her personal life, Natalie loves to travel, spend time outdoors, watch and play sports, cook, and read.
---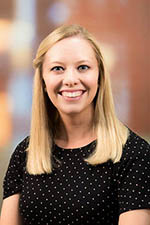 Shelby Firouzi, MS
Health and wellness coach
Shelby has worked as a member of ARUP's wellness team since March 2017. She studied at Brigham Young University, where she received a bachelor's degree in exercise and wellness and a master's degree in exercise science with a health promotion emphasis. She is a certified Intrinsic Coach, a Precision Nutrition Level 1 certified professional, a certified personal trainer through the National Academy of Sports Medicine, and a certified Zumba instructor. In her spare time, Shelby enjoys baking, trying new recipes, hiking and spending time outside, and traveling. Shelby is a firm believer that living a healthy life is possible for everyone by taking small, incremental steps to improve each day. She is passionate about coaching individuals to discover their personal vision of health and wellness in all aspects of life because a healthy life will be a happy one.
---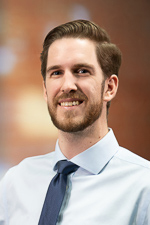 Curtis Bell, MS
Health and wellness coach
Curtis has been a member of ARUP's wellness team since November 2017. He received a bachelor's degree in exercise physiology from Saint Francis University and a master's degree in health, physical activity, and chronic disease from the University of Pittsburgh. Curtis is a Precision Nutrition Level 1 certified professional with experience and knowledge in corporate wellness, college-level strength and conditioning, wellness coaching, and nutrition. He is also an American Lung Association Freedom from Smoking facilitator. A few of his hobbies outside of work include fly fishing, camping, cooking, climbing, hiking, and mountain biking.
---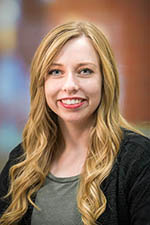 Kelly Gibbons
Health and wellness coach
Kelly has been with ARUP since 2017. She earned her BS in dietetics from Utah State University. She has interned at multiple hospital and clinics throughout Utah. Kelly has taught cooking classes, promoted exercise, and educated patients on nutrition for chronic disease. She is passionate about health, nutrition, and cooking. She is registered in the state of Utah and with Academy of Nutrition and Dietetics as a dietician. When Kelly isn't focused on food and health, she loves to read recipe blogs, visit new eateries, and try cooking new recipes. If she isn't thinking, studying, or eating food, she can be found hiking the trails of Utah, reading a book, or swimming in lakes and rivers.
---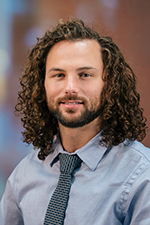 Raven Berman, MS
Health & Wellness Coach
Raven has been a member of ARUP's wellness team since April, 2019. He received a bachelor's degree in Athletic Training from the University of Vermont and a master's degree in Exercise & Sport Science with an emphasis is Wellness Coaching from the University of Utah. During Raven's academic journey he earned certifications as an ATC (Certified Athletic Trainer), ACSM-EP (Certified Exercise Physiologist), and NBC-HWC (Certified Health & Wellness Coach). His knowledge and experience spans a variety of disciplines including individual and group wellness coaching, exercise testing and prescription, orthopedic injury prevention and rehabilitation, and fundamentals of nutrition. Raven believes that a holistic approach to wellness, focused in prevention, is the most effective way for both individuals and society as a whole to achieve optimal health. In his personal life, Raven is passionate about being active, engaging in outdoor recreation, and cooking/eating delicious foods. He is an avid skier and mountain biker and also enjoys camping/backpacking, playing sports, and weight training.
Whether you are looking for a health and fitness goal to shoot for like the Dr Kjeldsberg Award or you are simply looking for a way to infuse a little bit more movement into your work week the solution can be found with the wellness center (click the images below for more information).

Wellness Champion September 2019
We are excited to highlight Alycia Parnell as this month's Wellness Champion! Alycia has worked at ARUP for four years and is currently a part of the Reagent Lab as a software programmer. Alycia enjoys a variety of creative pursuits, including cooking, knitting, hiking, fermenting, gardening, and crunching numbers. Read more about Alycias' journey to personal health and wellness
---

Dr. Kjeldsberg Award
Simpy submit the following to wellness@aruplab.com. Every quarter these will be reviewed by a committee and votes on a winner! The application should just be a 1-2 page, typed, double-spaced essay/story, including an explanation of some or all of the following points:
What healthy lifestyle behavior change(s) was made?
What inspired the applicant to make this/these changes?
What steps did the applicant take to change?
What barriers did the applicant encounter and how were they overcome?
What helped keep the application motivated through the change process?
How have the changes improved the applicant's life (physically, socially, emotionally, etc.)?
What is the applicant doing now to maintain the healthy behavior?
Include any measurable outcomes between the starting and ending point (e.g. blood pressure/A1c dropped from x to y, weight dropped by x pounds, fruit and vegetable intake increased from x to y servings per day/week, exercise/activity increased from x to y minutes per week, etc.).