Take advantage of all of the great wellness services that are provided for you right here at ARUP.
ARUP's health and wellness department strives to support both you and your family members' personal wellbeing, through offering a variety of resources designed to help you reach a more optimal level of health. We believe that optimal health can be found and maintained as focus is placed on making small, consistent improvements within one or more of the pillars of wellness: mindset, nutrition, movement, and recovery.
Wellness Services
What is wellness coaching?
A wellness coach is someone that can help you overcome barriers to living the lifestyle you desire. Achieving a healthy lifestyle is more than just a physical endeavor; it takes balance in all areas of life such as occupational, emotional, spiritual, physical, and social. Together with your coach, you will address the areas you feel need improvement for your personal well being and make an action plan to get there. Your coach provides support, is an accountability partner, a resource, a cheerleader, and much more. Through regular meetings, you and your coach will work together to create realistic and lasting goals. All of our coaches have degrees related to exercise science and are certified nutrition coaches through Precision Nutrition.
Want to start NOW?
Email wellness@aruplab.com to set up an appointment. We also can do virtual visits for those who are not onsite at ARUP.
Nutritional Coaching
Unsure of what to eat to get the results you want? Are you sick of starting and stopping fad diets? Set up an appointment with the wellness staff to have your diet assessed, learn about dietary changes, and how to keep it consistent!
To learn more about nutrition, please visit our Learn On Your Own page or contact wellness@aruplab.com
Group exercise classes
Fitness Center
The 560 wellness center includes the following:
Men's & women's locker rooms:
Wellness has men's and women's locker rooms with three separate shower and changing rooms in each. Separate day lockers and cubbies are also available.
Available cardiovascular equipment:
4 treadmills
3 ellipticals
1 stairmaster
Precor spin bike
2 recumbent bikes
Nustep
Strength training equipment:
Olympic squat rack
Free weights
Various strength training machines
Kettlebells
Several pieces of floor exercise equipment (ie: exercise balls, mats, resitance bands, etc)
Group exercise area:
All group exercise classes are taught here
Fitness Assessment and Training Programs
Fitness Assesments:
Physical fitness has such a strong relationship with maintaining good health. ARUP provides the ability to receive a full fitness assessment from the wellness staff in the wellness center. In the fitness assessment a member of the wellness staff will measure your current fitness level by conducting the following tests:
Blood pressure
Weight
Waist to hip ratio
Body fat percentage
Cardiovascular fitness
Muscular fitness
Flexibility
**Important information for the assessment
Refrain from ingesting food, alcohol, caffeine, or from using tobacco products within three hours of testing.
Be rested and avoid significant exertion or exercise on the day of the assessment.
Your clothing should permit freedom of movement and include walking or running shoes. You should also wear shorts or some kind of pants that allow you to pull the pant leg up past mid-thigh, as that is one of the areas that is measured with the calipers for body fat percentage.
Drink ample fluids over the 24-hour period preceding the test to ensure normal hydration before testing.
Plan on 30 to 45 minutes if you want to go through the full assessment.
In order to make an appointment for a fitness assessment call us at extension 2824 or email us at wellness@aruplab.com.
Personal Training Programs
Feel like you need to make some improvements with your activity level but aren't quite sure of what to do?
The wellness providers can help you get a customized fitness plan that is specific to your needs and wants.
Programs can be based on achieving:
Health management
Increased strength
Weight loss
Form analysis
Muscle gain
Cardiovascular endurance
In order to make an appointment to get your personal fitness program, please call us at ext. 2824 or email wellness@aruplab.com
Massage
Could you use a relaxing break? Take advantage of our massage therapist for a 15 min appointment.
Massage therapists:
Kris Roper and Danna Kirk
801-313-9468
Artystic Touch, LLC
$1 per minute, you can pay with cash or card (appointments scheduled in 15 minute intervals)
Available times:
Thursday 9:00a.m. to 11:30a.m.
Friday 10:00a.m.- 12:00p.m.
Click here to schedule for the main facility
---
ARUP employees can take advantage of discounted prices/memberships at various gyms throughout the valley.
24Hour Fitness

Effective immediately you can enroll at the following rates:
| ​Membership | ​Enrollment Fee | All Sport Level Club Access​ |
| --- | --- | --- |
| ​Employee Dues | ​$19.99 | ​$26.99 / month |
| ​Family Add-on | ​$19.99 | ​$26.99 / month |
Things to know:
These are "pay as you go" dues memberships (no long-term contract)
Dues may either be paid monthly through electronic funds transfer, or annually
Bring business card, current pay stub, or badge as proof of emplyment (required at time of enrollment)
Dues for the first and last month are required at time of enrollment
Anytime Fitness (Tooele, Grantsville, Stansbury Park)

Email: stansburyut@anytimefitness.com
Single Membership
12 month - $32.95 / month
18 month - $26.85 / month
Additional family members from the same home (up to 21 years old) are only $25.
No enrollment fee (save $50)
All memberships subject to a one-time security processing fee of $39.95 for key cards (24 hour access)
Sports Mall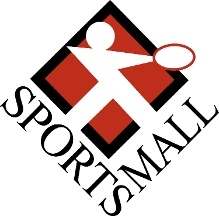 Contact: Kenny Clayton
Phone #: 801.557.0048
Address: Sports Mall 5445 S 900 E, Murray
Address: Life Centre 9844 S 1300 E, Sandy
Sports Mall Rates:
| ​ | ​ | Regular Rates​ | ​ARUP Rates |
| --- | --- | --- | --- |
| ​Individual | ​Registration Fee | ​$275 | ​$75 |
| ​ | ​Monthly Fee | ​$43 | ​$39 |
| ​Couple | ​Registration Fee | ​$375 | ​$125 |
| ​ | ​Monthly fee | ​$59 | ​$51 |
| ​Family | ​Registration fee | ​$475 | ​$175 |
| ​ | ​Monthly fee | ​$65 | ​$61 |
Hours:
Monday - Friday 5:00 a.m. to 11:00 p.m.
Saturday 7:00 a.m. to 10:00 p.m.
Sunday 9:00 a.m. to 6:00 p.m.
Amenities:
Tennis
Raquetball
Basketball
6-Lane Pool
Full Cardio Area
Weight Rooms
Jacuzzi, Sauna, Steam
Child Care
and more!
Life Centre Rates:
| ​ | ​ | ​Regular Rates | ARUP Rates​ |
| --- | --- | --- | --- |
| ​Individual | ​Registration fee | ​$75 | ​$37 |
| ​ | ​Monthly fee | ​$42 | ​$36 |
| ​Couple | ​Registration fee | ​$125 | ​$63 |
| ​ | ​Monthly fee | ​$60 | ​$52 |
| ​Family | ​Registration fee | ​$195 | ​$98 |
| ​ | ​Monthly fee | ​$75 | $65​ |
Hours:
Monday - Thursday 5:00 a.m. to 11:00 p.m.
Friday 5:00 a.m. to 9:00 p.m.
Saturday 7:00 a.m. to 8:00 p.m.
Sunday 8:00 a.m. to 5:00 p.m.
Amenities:
Basketball
Raquetball
8-Lane Indoor/Outdoor Pool
Weight Rooms
Group Fitness Classes
Jacuzzi, Sauna, Steam
Massage
Personal Training
Red Lotus School of Movement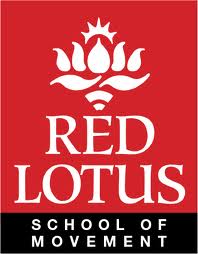 Contact: Jean Gardner
Phone#: 801.355.6375
Address: 740 S 300 W, Salt Lake City
Discout: 10% off the registration price of Tai Chi and Wing Chun Kung-Fu classes

Contact Jean to to register for classes.
---
Tobacco Free Campus
Tobacco use includes any sort of cigarettes, chewing tobacco, smokeless tobacco, electronic cigarettes, cigars, and any substance containing the drug nicotine. The use of tobacco harms every organ in the body and causes many diseases. If you are currently using tobacco you are putting yourself at risk for: Heart Disease, Cancer, COPD (Chronic Obstructive Pulmonary Disease), autoimmune diseases, vison impairment, and bone density.
If you would like more information on the risks or how to quit click here.
If you would like more resources, click here.