Effective laboratory stewardship is more than utilization management for the sake of cutting costs. ARUP's laboratory stewardship offerings focus on evidence-based, patient-centered testing that increases safety and satisfaction for clients and patients.
Development
Develop a robust blood utilization program
Blood Utilization Program Development
Blood utilization review programs help ensure the efficient, effective, and judicious use of blood products, allowing healthcare systems to reduce cost, limit risk, and improve patient outcomes.
ARUP's experts can help you build your program by:

Establishing metrics to quantify improvement from your current state to your future state
Identifying and resolving barriers to program implementation throughout your organization
Identifying opportunities to provide clinical decision support recommendations
Developing order sets and protocols using literature and evidence-based guidelines
Create a sustainable stewardship program
Laboratory Stewardship Program Development
We don't just study stewardship—we live it.
We've experienced the trial and error of implementing stewardship programs firsthand, both in our own organization and with our clients. We know how to help you position your program for success the first time around.
---
Analytics
Let our experts take care of the time-consuming task of mining your lab data for valuable insights.
---
Governance
Create buy-in from the top down with a comprehensive governance structure and roadmap.
---
Prioritization
We'll help you identify next steps and prioritize opportunities for implementation.
---
Implementation
Apply evidence-based guidelines and interventions where they're needed most.
---
Maintenance
Stay on top of your data with AnalyticsDx™ and adjust your strategy as needed with our proprietary resources and tools, including Analyzing Test Ordering Patterns™ (ATOP®).
Access:

Expertise outside of your organization, from pathologists to laboratorians to data analysts
Guidance to organize your planning and steering committees
An in-depth analysis of utilization data
Streamline workflow at the point of care
Order Set Analysis
Make it easier and more efficient to give patients the care they need with standardized test ordering procedures. From best practices to subcommittee formation, our expert review gives your team the knowledge and tools to eliminate variations in care.
Standardize your:
---
Order Sets
Group of physician orders used to standardize and expedite the ordering process
---
Standing Orders
Orders that expedite the delivery of patient care in well-defined clinical scenarios in which there is evidence supporting the intervention, such as in EDs and Rapid Response
---
Protocols
Allows nurse, pharmacist, other licensed medical professional to start/stop orders on behalf of the protocol
---
Analytics
Improve ordering patterns through peer-to-peer comparison
Benchmarking
Our ever-growing benchmarking database provides reliable data that promotes quality outcomes. The data we collect compares annual test volumes with peer-like providers, giving you the tools to work collaboratively with physicians to identify opportunities for improvement.
Explore:

How are you performing relative to your peers?
What utilization management techniques are being used by your peers?
What are best practices in organizations with established lab stewardship programs?
Which methods produce the best patient outcomes?
Identify usage patterns that affect patient care and cost
Utilization Analysis
Our unique, customized approach evaluates your organization's utilization patterns to deliver highly valuable, evidenced-based recommendations. We'll review 12 months of data from various sources and bring it all together in one convenient report, identifying your top opportunities for streamlined processes, cost reduction, test management, and optimal patient care.
We review:

Duplicate testing
Unnecessary repeat testing (testing intervals)
Reflex testing
Inappropriate and overutilization

Ask your local account representative
how to stay updated on ordering patterns.
Bring lab expertise into clinical practice
Test Interval Guidance
Provide accessible, understandable information for physicians at the point of care while empowering your lab to embrace cost-containment without sacrificing quality and efficiency. Our test interval database is built on peer-reviewed research and is continuously updated to include additional test applications. In addition to access to our database, we'll help you determine the best ways to develop and implement interventions while creating executive buy-in.
Our experts provide:

Research evidence for five client-selected target tests
An evaluation of pre-intervention data and projected cost savings
Post-implementation analysis and cost-savings calculations
Pharmacy
Assist pharmacy in therapeutic drug monitoring
Emerging Approaches to Therapeutic Drug Monitoring Review
Many lab tests (drug concentrations, CBCs, genetic profiles) are ordered by pharmacists and providers to aid in therapeutic drug monitoring (TDM). When pharmacy and lab collaborate on TDM, patient care is enhanced, time to therapeutic results decreases, and drug-related lab stewardship improves.
Our experts provide:

Updated TDM methodologies
Cutting-edge techniques for implementing pharmacogenomics in practice
Methods for enhancing opioid and antibiotic stewardship initiatives
Implement precision medicine in clinical practice
Clinical Pharmacogenetics Implementation Assessment
Pharmacogenetics is an aspect of precision medicine that is becoming a standard of care at top health systems across the United States. Learn how to integrate pharmacogenetics with therapeutic drug monitoring to better predict patient response to treatment and place them on the right drug and right dose at the right time.
Gain access to:

Expertise in pharmacogenomics and precision medicine
Cutting-edge techniques for implementing pharmacogenomics in practice
Connections to support population health initiatives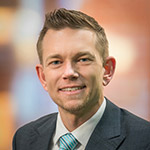 "We show our clients how to convert their data into action."
Sandy Richman, MBA, C(ASCP)
Director of Consultative Services