About Us
We are here to help ARUP employees and their dependents to achieve what they are wanting in regards to their health and wellbeing. Contact us by phone: (801) 583-2787 ext. 2824 or by email: wellness@aruplab.com.
Seth Bigelow
Wellness Coordinator
Seth has worked as a member of the Wellness Team at ARUP since January of 2007. Seth received his degree in exercise science with an emphasis in fitness and wellness management at Brigham Young University. He is certified as a health and fitness specialist through the American College of Sports Medicine and a strength and conditioning specialist through the National Strength and Conditioning Association. Seth owns his own training business outside of ARUP and has received City Weekly's "Best of" Award for his training services and effectiveness in helping others achieve their health and fitness goals. Seth loves to spend time with his beautiful wife and five crazy little boys. He loves to lift and run up mountains. His favorite thing is to hear little footsteps running to him and voices yelling "Daddy" when he walks in the front door each day.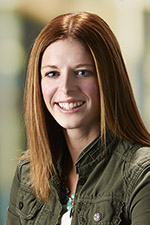 Elizabeth Dall
Chronic Disease Management Coach
Elizabeth has worked as a member of the Wellness Team at ARUP since August 2014. Her credentials include a Masters degree in Exercise Physiology from the University of Utah with an emphasis in wellness coaching and Certified Health Fitness Specialist from the American College of Sports Medicine. Elizabeth has worked in both corporate and clinic based wellness settings including coaching for weight loss/management, disease specific programs, and sport specific programs. Some of Elizabeth's interests include traveling, running, and baking, in that order. She believes in the motto, "the greatest wealth is health" and seeks to share that with those she coaches.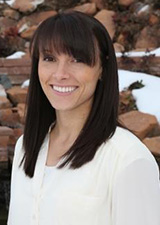 Christin Dorius
Chronic Disease Management Coach
Christyn has gradually developed a passion for health and fitness throughout her life and that passion continues to grow. She received her bachelor's degree from the University of Utah in exercise science with a minor in nutrition. She also loves teaching group fitness classes and is a certified yoga instructor. Christyn firmly believes that health and wellness is not just a physical endeavor, but a mental one as well. Being healthy both physically and mentally leads to the greatest benefits and brings about the most enjoyment in life. In her free time, Christyn enjoys doing any outdoor activity, lifting weights, yoga, playing the piano, spending time with family, and trying new recipes.
Natalie Sargent
Chronic Disease Management Coach
Natalie has worked as a member of the Wellness Team at ARUP since October 2015. She received her degree in Exercise and Wellness from Brigham Young University and since has worked in corporate wellness. She has always had a passion for health and wellness and helping people understand the importance of choices and commitment for a healthier life. In her personal life, Natalie loves to travel, spend time outdoors, watch/play sports, and read her favorite book series, Harry Potter.