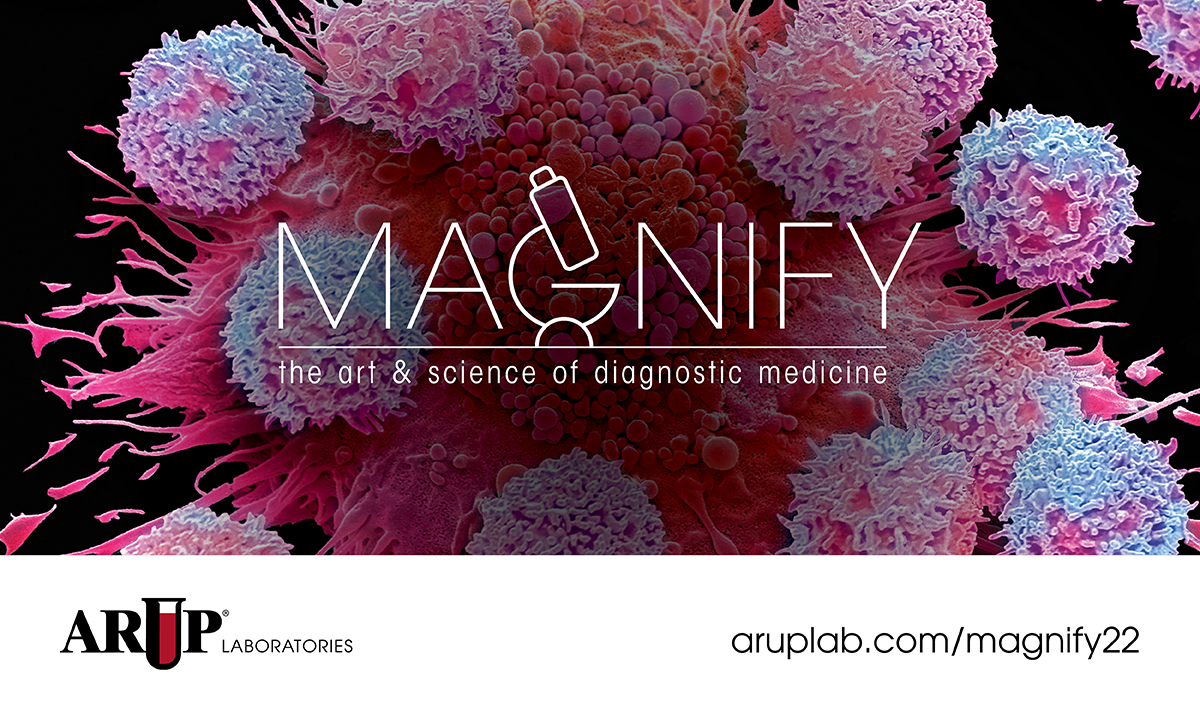 February 24, 2022
The Winter 2022 edition of ARUP Laboratories' magazine, Magnify: The Art and Science of Diagnostic Medicine, is now available online.
Join us for a look at ARUP's newest accomplishments in scientific innovation and meet our committed scientists, laboratory professionals, and healthcare advisory consultants who make ARUP an industry leader in laboratory medicine, client services, and patient care.
The Winter 2022 edition features the following:
Read these and other stories about ARUP in the latest edition of Magnify.
Jennifer Dobner, jennifer.dobner@aruplab.com