Open Access Plus, OA Plus, Choice Fund OA Plus
$1500 individual deductible - $3000 for family
University of Utah, Mountain Star and Steward hospitals included
Accidental Injury - First $1,000 paid
Pharmacy: Navitus
Health Joy app: online telemedicine, virtual benefits wallet and other features!
Links
Medical Plans
2022

Medical 1500

Type of Service

Network Providers

Non-Network Providers

Calendar Year Deductible
$1500 Individual / $3000 Family
Coinsurance
85% Insurance /
15% Member
65% Insurance /
35% Member
Calendar Year Out of Pocket Maximum
(Includes Deductible, Coinsurance, Copayments, and Pharmacy)

$4,000 per Individual / $8,000 per Family
Lifetime Maximum
Unlimited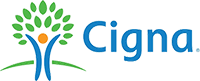 is our national network, with providers located throughout the United States. This network is available if you have selected the Medical 750 Plan or Medical 1500 Plan.
Cigna Network
Medical Rates
2022

Full Time
30+ Hours/Week
Part Time
20-29 Hours/Week
Surcharge for No PHP
Surcharge for Tobacco Use

Medical 1500 Plan (Cost per month)

Employee
$35
$70
+$50
+$60
Employee + 1 Child
$62
$141
+$50
+$60
Employee + Spouse
$62
$141
+$100
+$60
Employee + Children
$90
$215
+$50
+$60
Employee + Family
$90
$215
+$100
+$60
COBRA Rates
2022

COBRA

Medical 1500 Plan (Cost per month)

Employee
$426.36
Employee + 1 Child
$906.78
Employee + Spouse
$906.78
Employee + Children
$1,307.64
Employee + Family
$1,307.64

Employee Clinic

Employee
$155
Employee + 1 Child
$310
Employee + Spouse
$310
Employee + Children
$465
Employee + Family
$465