View Screenshot
eInvoice
eInvoice provides a secure, online location for clients to view, download, and print current and past invoices. Key benefits include filtering invoices, making payments via 3rd-party service, and reviewing up to a year's worth of bills.
View all eInvoice Training
---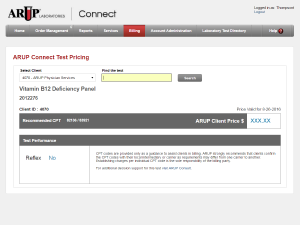 Connect Pricing
Connect Pricing allows you to:
Access client-specific pricing within ARUP Connect.
Find pricing for primary testing and associated reflex testing, including final price range depending on scope of work performed.
Search for price by test name, ARUP test number or mnemonic.
Directly access ARUP's test directory for access to comprehensive testing information.
Access to ARUP Consult for point-of-care diagnostic and interpretive information.
View all Connect Pricing Training
---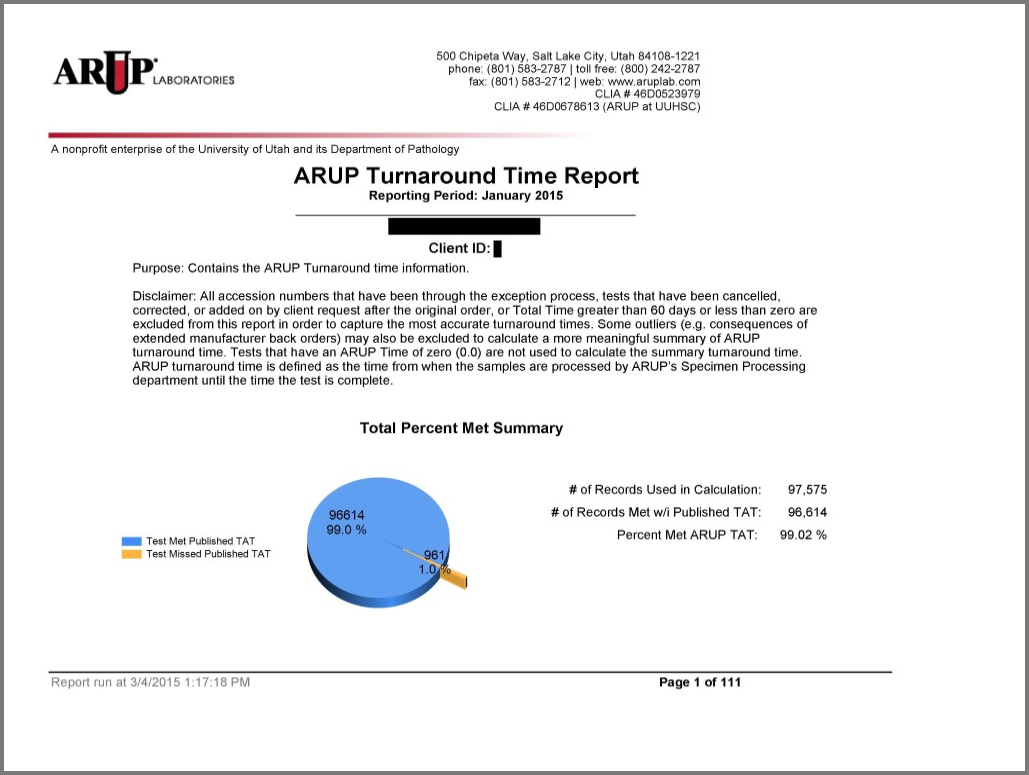 View Screenshot
Business Reports
Business Reports are comprehensive documents that allow lab and business managers to regularly track flow of functions within their healthcare system, related to ARUP laboratory testing. These client-facing reports can be set up to automatically run on a scheduled timeframe or created instantly on-demand, manually, for key areas of our clients' business.
View all Business Reports Training
---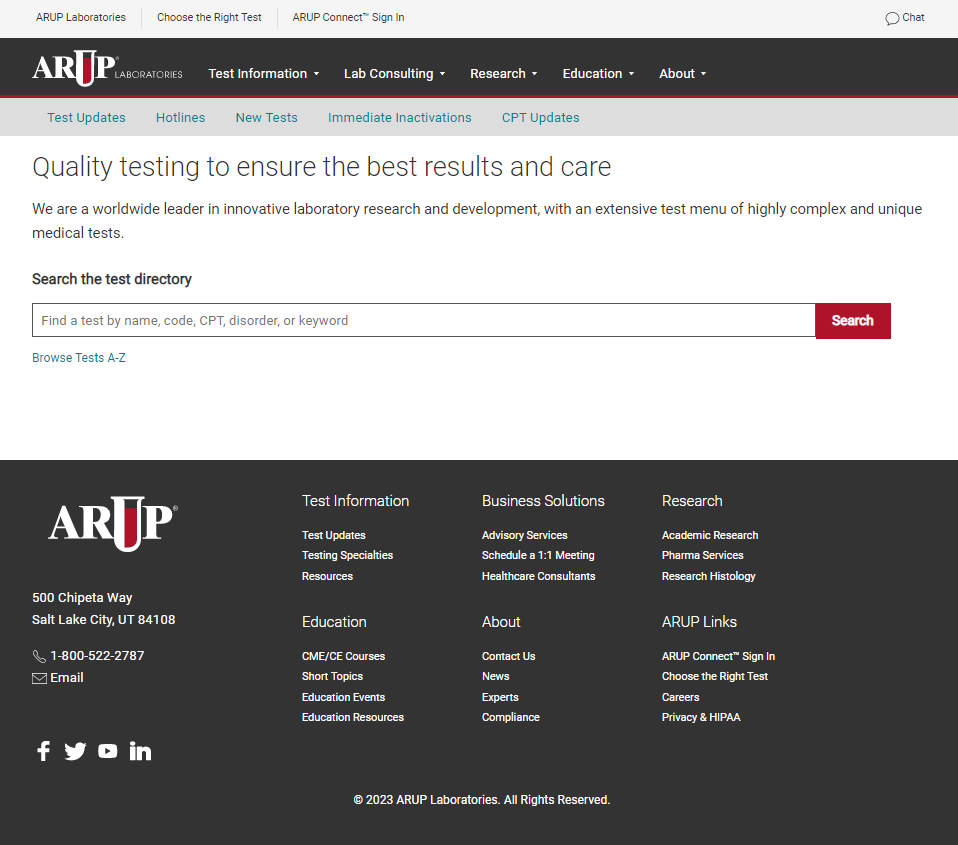 ARUP Laboratory Test Directory
ARUP's Laboratory Test Directory contains complete, up-to-date test information, including methodology and reporting times, collection and transportation specifications, reference intervals, test notes, and CPT codes. Clients can access entries via an A to Z index and search by test name, key word, test number, or mnemonic.
View all ARUP LTD Training