eInvoice provides a secure, online location for clients to view, download, and print current and past invoices. Key benefits include filtering invoices, making payments via 3rd-party service, and reviewing up to a year's worth of bills. Notifications of new invoices are emailed monthly, or for every new invoice created. Client access is through ARUP Connect™.
For additional questions contact Mark Reece, Product Manager, 801-719-7166
Useful Links
Where to find eInvoice
Access: Sign in to Connect → Select Finance → eInvoice from menu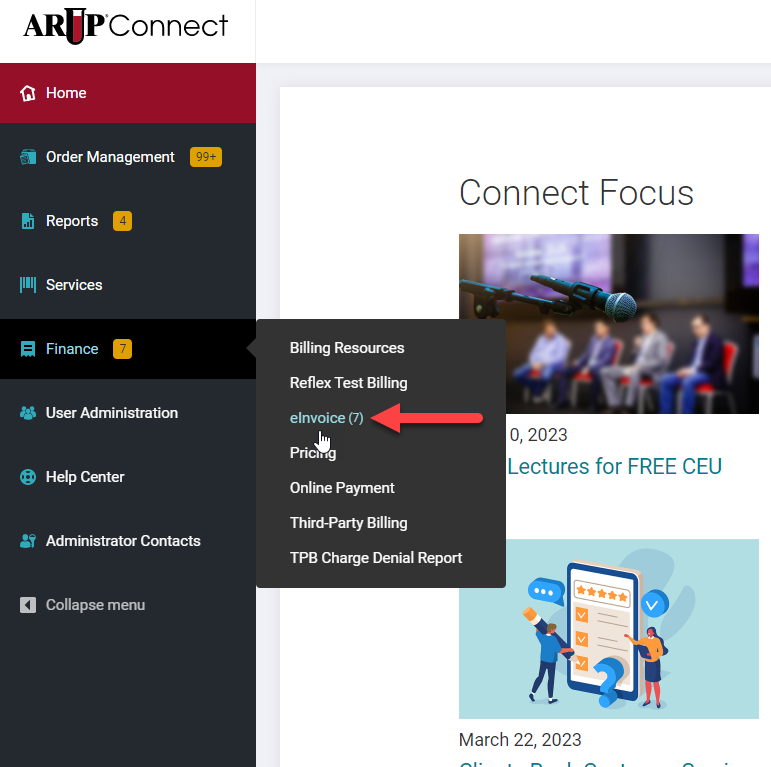 Quick Tips
Invoice details; submit payments online.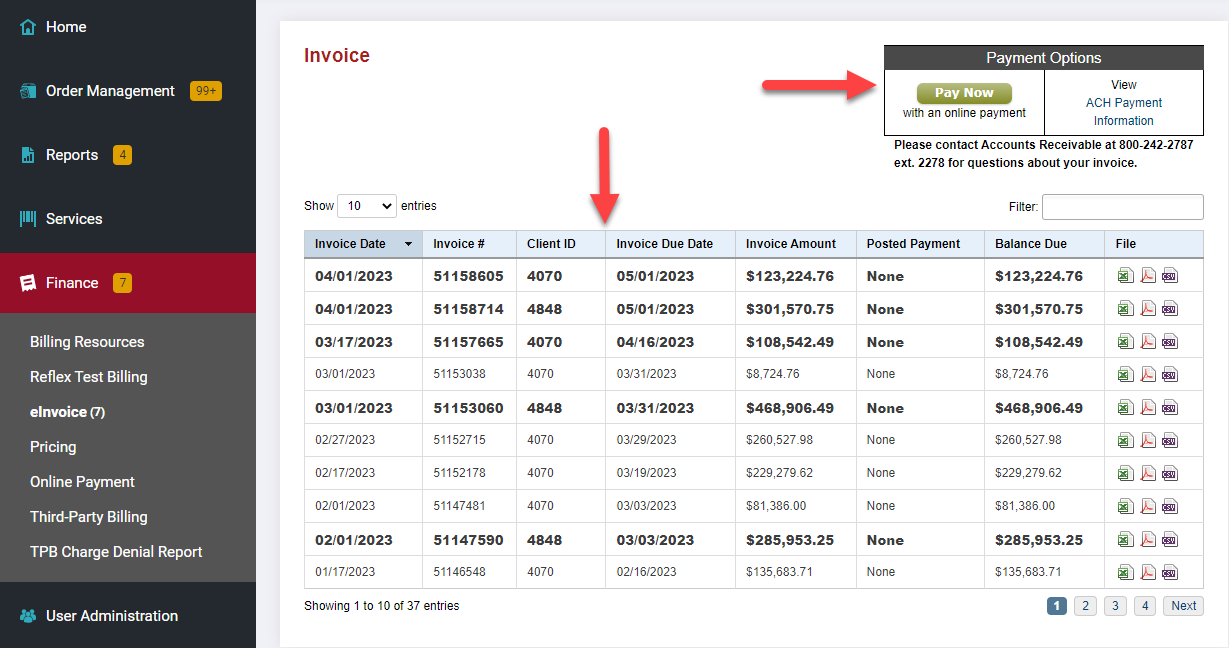 Download invoices in various file formats.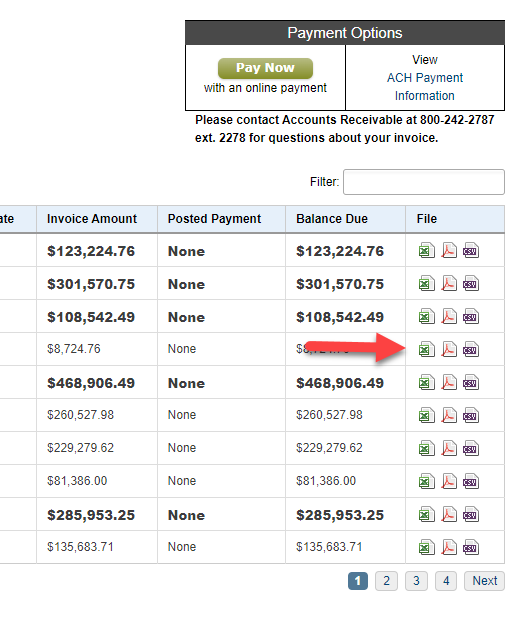 FAQ
Q: Who should be contacted regarding technical issues with eInvoice?
A: In most cases, ARUP IT Support (801-583-2787) is the primary source to troubleshoot.
Q: Are there ever downtimes or interruptions of service to the application?
A: Yes. Downtimes to eInvoice will occur when we schedule releases to the application. All downtimes or planned interruptions are known in advance and communicated to clients on the Connect homepage within 24-48 hours of downtime. Typically, downtimes for releases are for 2-3 hours, usually in the evening after close of business. Unplanned or emergency downtimes are very uncommon, but they may occur.
Q: Are there example invoices available to view?
A: Contact Client Services, (800) 522-2787, for example invoices.
Q: Can clients turn off email notifications for eInvoice?
A: It is not recommended to turn off email notifications, unless a large volume of invoices is expected. Email and visual notifications are very useful for clients to manage their workload and to benefit from the timeliness of eInvoice.
Q: Is there a mobile app version of eInvoice?
A: Currently no. The information would not be ideal to view and manage on a cell phone screen. But Connect apps can be accessed with tablets or other devices that have Internet access to ARUP's secure websites.
Q: When do invoices appear in Connect for me to review and download?
A: Invoices run each first day of the month around 6 a.m. MT. For clients with weekly invoice delivery, they are available on the 1st, 9th, 17th, and 24th of each month. We currently do not have a daily invoice option for clients.
Q: Is there a way I can get invoices via email, or via Transport Layer Security (TLS)?
A: Yes, we offer secure email delivery of invoices, which can be sent to a corporate AP email address, or to individual billing team members. These emails run each first day of the month around 3 p.m. MT. This applies to weekly invoice delivery, as well. For more information, email ARUP Accounts Receivable at ARClientBilling@aruplab.com.
Q: Can I have invoices from Connect, and by email?
A: Yes. The benefit of secure email delivery is that invoices can be delivered to an enterprise Accounts Payable group, while users set up for Connect can review and keep your current AP workflow.