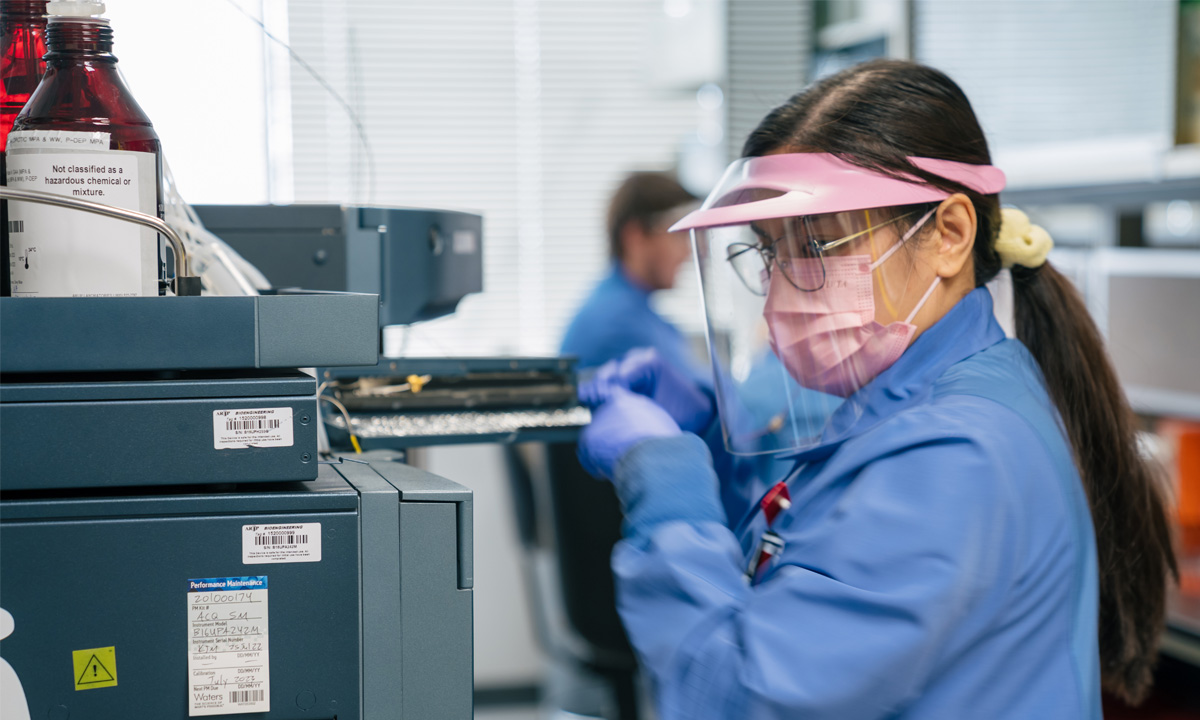 ARUP Medical Laboratory Scientist Beah Manuel performs enzyme activity deficiency testing. Employer recommendations from employees like Manuel and others in Utah landed ARUP Laboratories a spot on Forbes Magazine's most recent list of best employers by state.
August 22, 2023
ARUP has been ranked among Forbes Magazine's 2023 Best Employers by State. This award reinforces ARUP's reputation among employees and others in the state of Utah as a great place to work.
Forbes partnered with Statista to survey Americans about the employers they recommend. Top employers were then ranked on the Best Employers by State list based on direct recommendations about a respondent's place of work and indirect recommendations about other employers in the respondent's state. This year, Statista calculated the rankings based on more than 2.1 million recommendations.
The number of recommendations in ARUP's favor earned it a spot on the Best Employers by State list, demonstrating both employee satisfaction and the positive perceptions of ARUP within Utah.
"One of the Five Pillars of ARUP Culture is to create a good working environment, and awards such as this signal that we're accomplishing that very important goal," CEO Andy Theurer said. "We're proud that ARUP consistently appears in state and national rankings of the best companies to work for."
Utah Business magazine, for example, has honored ARUP with a Best Companies to Work For Award for five consecutive years. That award is based on a survey the magazine distributes to employees to measure their satisfaction related to factors such as workplace culture, benefits offerings, and compensation.
Earlier this year, the Utah Worksite Wellness Council recognized ARUP with two awards for the company's wellness offerings: the Platinum Healthy Worksite Award, which honored ARUP's comprehensive health and wellness offerings, and the Healthy Worksite Innovation Award, which ARUP received for the Corrective Exercise program designed by its Wellness team to alleviate participating employees' chronic pain. On August 15, Ragan Communications recognized ARUP's Corrective Exercise program with a national Workplace Wellness Award in the Physical Wellness category.
To learn more about ARUP's employment opportunities, visit aruplab.com/careers.