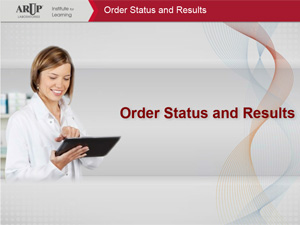 Watch Now (12 Minutes)
ARUP Order Status and Results
ARUP's online charting application called Order Status and Results is part of our Order Management solution. The application allows hospital clients to view, print, and download test results and view the status of pending orders. Order Status and Results is conveniently located under the Order Management tab within our client portal Connect. In this training, we'll show you how to use the application and review some of its key capabilities and benefits.
View all Order Status and Results Training
---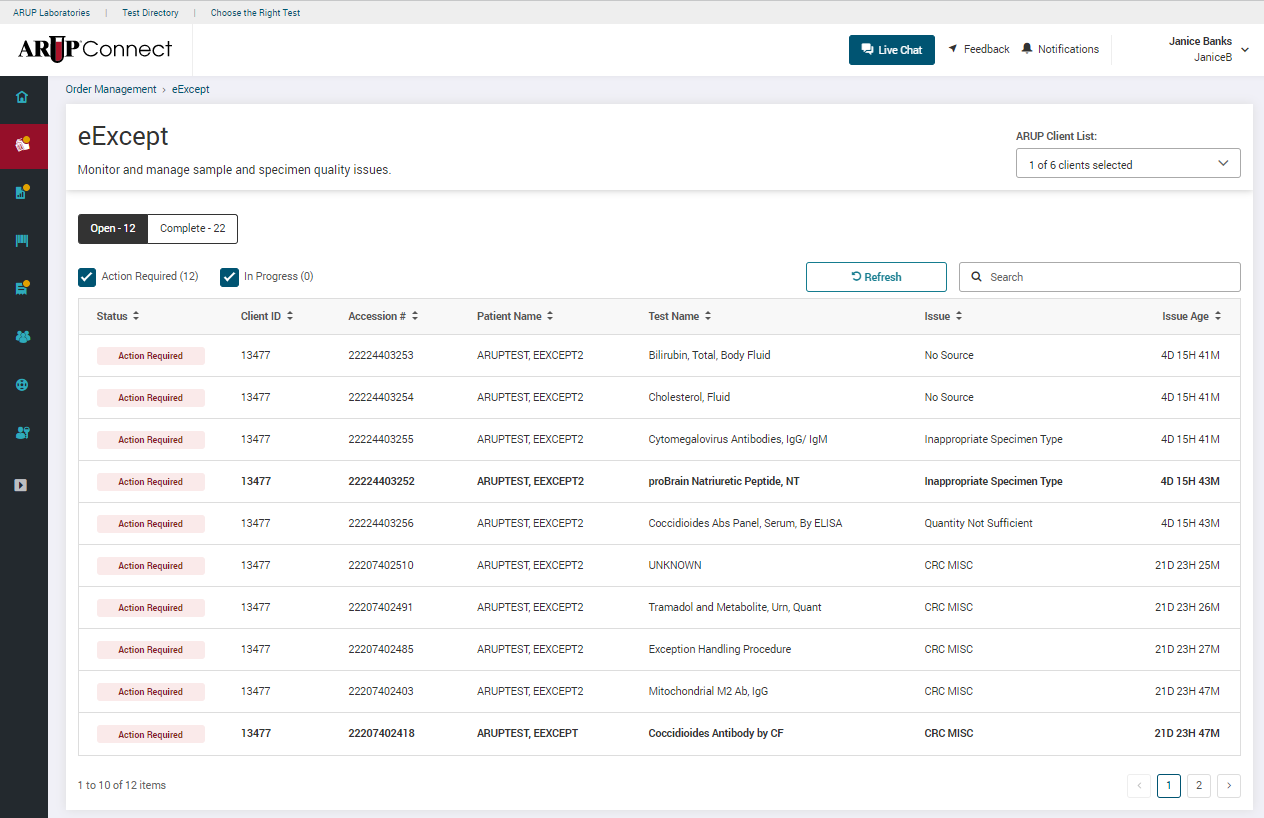 Watch Now (5 Minutes)
eExcept
The eExcept Web Application is free of cost and allows online access to view and correspond to testing exceptions, recalls, or other sample issues. Exception responses and historical data are managed at your convenience and all exceptions are funneled through a single portal where you can access them at anytime.
View all eExcept Training
---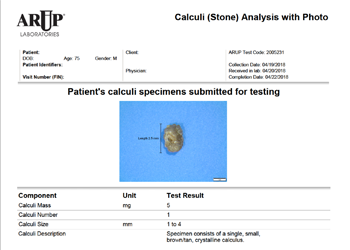 View Sample
Enhanced Reports
ARUP's Enhanced Reports are available for select tests as an alternative to traditional text-based charts. They include special formatting, graphs, images, or other visual enhancements to aid the healthcare provider and the patient better understand the results of a test. Enhanced Reports are PDF documents that can be downloaded online via ARUP Connect, or configured to be delivered via interface.
Learn more about Enhanced Reports
---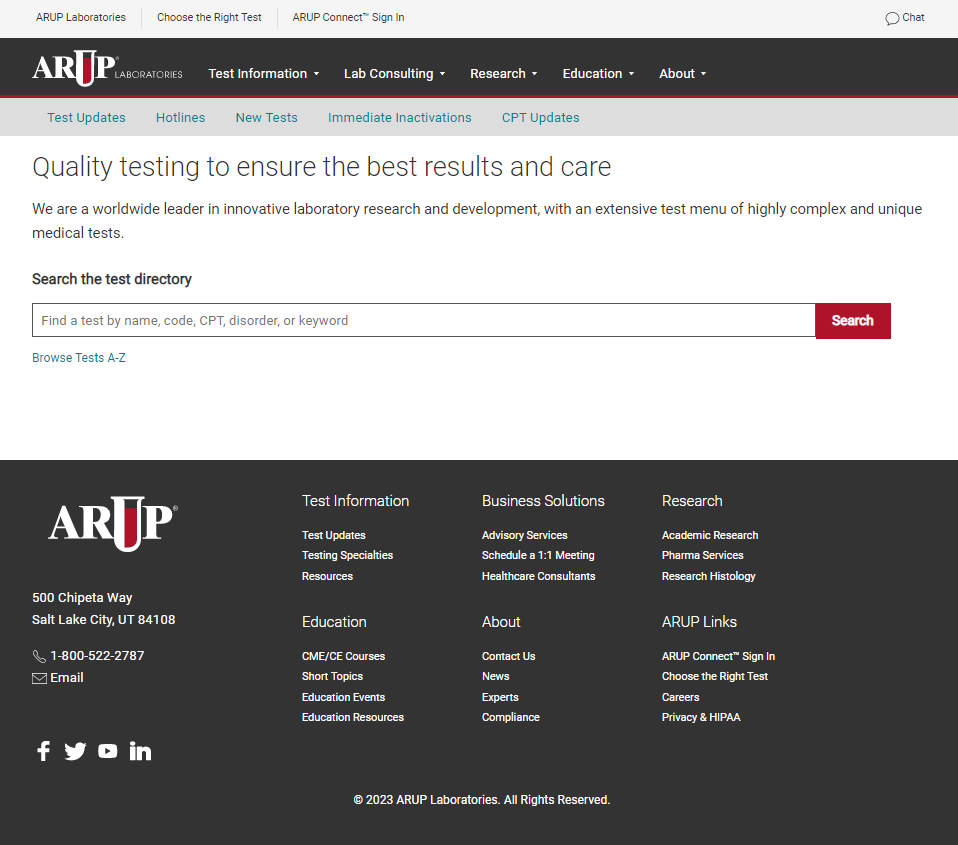 ARUP Laboratory Test Directory
ARUP's Laboratory Test Directory contains complete, up-to-date test information, including methodology and reporting times, collection and transportation specifications, reference intervals, test notes, and CPT codes. Clients can access entries via an A to Z index and search by test name, key word, test number, or mnemonic.
View all ARUP LTD Training
---

Watch Now (5 minutes)
ARUP Gateway
Allows you to provide Specimen Collection requirements for the tests that you offer at your lab.
ARUP Gateway is a seamlessly branded web-based tool that is fully integrated with your test menu, providing automatic updates, a customized look and feel, real-time changes, and full control of site data. Because Gateway is hosted by ARUP, no IT support is required.
Watch Now