New KIT Mutation Analysis Test for Mast Cell Disorders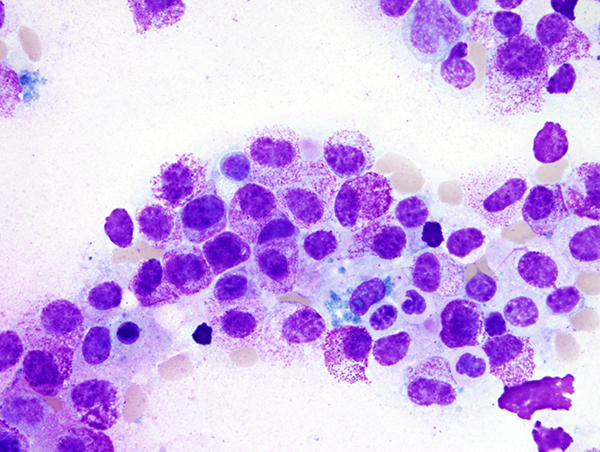 All individuals suspected of having a mast cell disorder should undergo KIT mutational analysis, according to National Comprehensive Cancer Care Network (NCCN) guidelines. Until recently, these guidelines recommended first-line testing on bone marrow.
This new assay is one of the first in the lab industry to use digital droplet PCR (ddPCR) on either peripheral blood or bone marrow to provide accurate, quantitative results for the detection of the KIT D816V mutation
3002956 KIT (D816V) Mutation by ddPCR, Quantitative.
Key Features:
Ultrasensitive assay is easily performed on peripheral blood and can serve as an initial test to ensure that more invasive methods are only performed if necessary.
Specificity is 100% and analytical sensitivity is 0.03%.
Impact on Patient Care
Patients who are positive for a KIT D618V mutation using the ddPCR assay will still have to undergo a bone marrow biopsy to further narrow down their diagnosis and determine appropriate treatment.
Additional Education
ARUP Consult entry for Mast Cell Disorders
ARUP Consult Mast Cell Disorders Testing Algorithm
Read our press release about the launch and value of this test