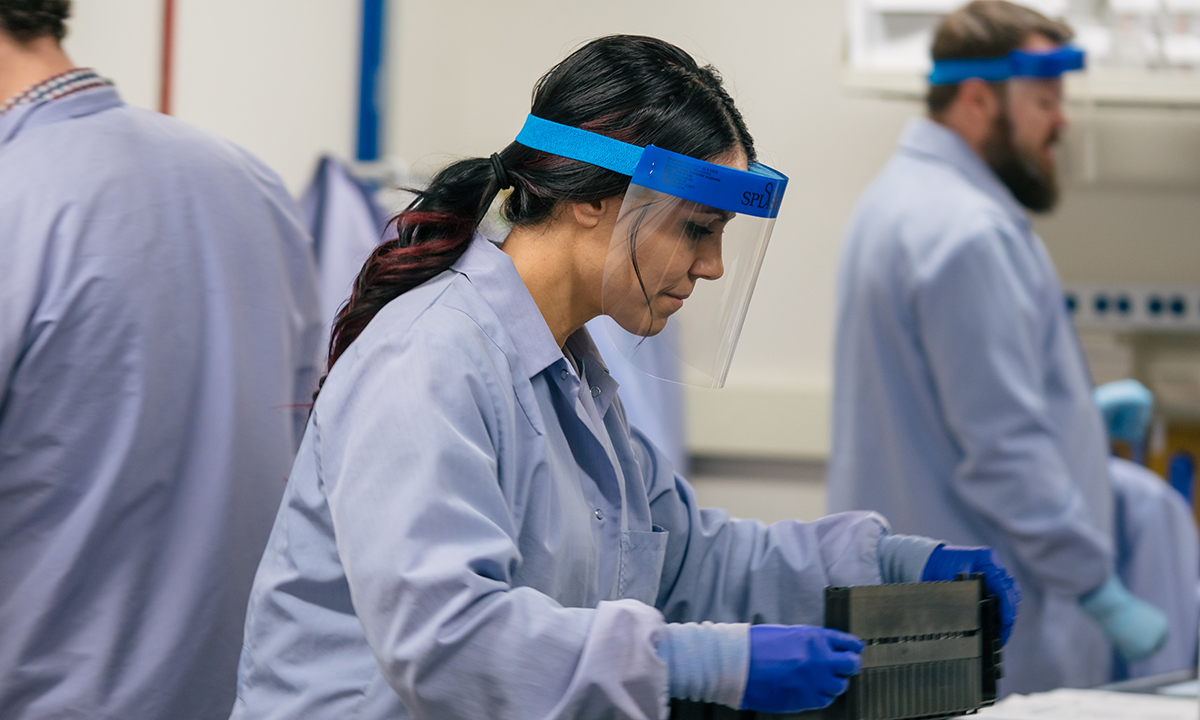 April 3, 2020
The American Clinical Laboratory Association (ACLA) has asked the CDC to take immediate steps to educate healthcare providers and the public about the importance of prioritizing COVID-19 testing for those most in need, a plea that ARUP Laboratories wholeheartedly endorses.
"Testing capacity at this time remains insufficient to meet the needs of all Americans," ACLA President Julie Khani wrote in an April 2, 2020, letter to CDC Director Robert Redfield, MD. "Without immediate and aggressive education to physicians, hospitals, and other providers, as a nation we will be unable to prioritize those most in need."
ACLA, a not-for-profit association that represents ARUP and the nation's other top clinical pathology laboratories, has emphasized the importance of prioritized testing since its first discussions with the CDC and members of the White House Coronavirus Task Force. ARUP CEO Sherrie L. Perkins, MD, PhD, was among ACLA representatives who met with Vice President Mike Pence and other White House task force members on March 4, just as the COVID-19 crisis was beginning to take hold.
Khani's letter points out that the nation's commercial laboratories have mobilized to perform nearly 1 million COVID-19 tests since the beginning of March, despite their inability to secure predictable and consistent access to critical supplies including specimen collection kits, reagents, and personal protective equipment.
"Supply chain constraints remain a challenge, which is why it's essential that the CDC acts to educate providers and the public so the highest-priority patients get tested as we continue to build testing capacity," Perkins said in endorsing the ACLA letter.
Khani noted that the CDC's March 24 guidance, Criteria to Guide Evaluation and Laboratory Testing for COVID-19, is an important first step. The guidance directs providers to prioritize hospitalized patients and healthcare professionals with symptoms of COVID-19 for testing. It also says local and regional health authorities may provide additional guidance for testing prioritization.
Khani's letter asked Redfield to take the next step by aggressively promoting the guidelines to medical societies, provider and hospital organizations, state medical boards, and state and local hospital organizations. "Unfortunately, our understanding is that many of these groups have not received notice of the new testing guidelines," she wrote.
She went on to urge Redfield to clarify how CDC guidelines should be used to inform local efforts. "This is especially important in cases where a state does not yet have the necessary data to establish a clear and effective prioritization protocol," she wrote.
Perkins said ARUP's endorsement of the ACLA letter is just one example of ARUP's commitment to team up with its lab industry partners to advocate for the best possible use of available testing resources.
"We're united in our effort to provide the best patient care possible during this time of unprecedented pressure on all healthcare resources," she said.
For more information about the CDC guidelines and the reverse transcriptase polymerase chain reaction (RT-PCR) test that is currently the only diagnostic method recommended by the CDC, visit the ARUP Consult Novel Coronavirus Disease 2019 (COVID-19) topic and ARUP's Response to Coronavirus Disease 2019 (COVID-19) page.
ARUP Media Contact
Brian Jackson, MD, MS, ARUP medical director, 801-583-2787 ext. 3191