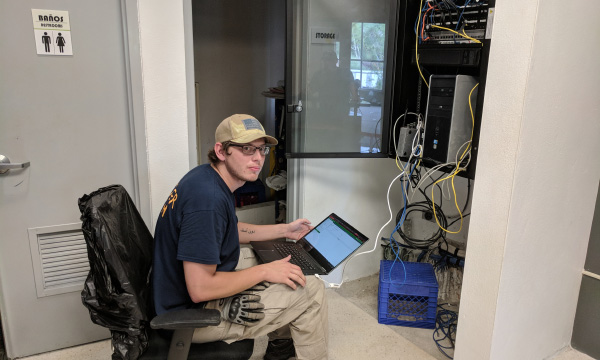 November 16, 2017
Ben Kuhar goes into IT action to help the town of Yabucoa, Puerto Rico turn its library into an aid center.
---
Ben Kuhar made up his mind fast. "The decision was easy; these people needed help, and I had skills that could help them," says Kuhar, who recently returned from two weeks in Puerto Rico's more remote areas impacted by Hurricane Maria. As part of a four-member team organized by the Information Technology Disaster Resource Center (ITDRC), he set up desperately needed internet connections.
He and a team member who set up the satellite necessities often reached these towns before FEMA and the U.S. military. "Sometimes we were the first outside group they had seen coming in to help," adds Kuhar. Once they set up internet connectivity, computers were set up in communal areas (e.g., soccer stadium, school, etc.), allowing people to access FEMA websites to request water, food, and additional aid. He recalls looking out over a town of about 20,000 at night, only to see three buildings lit with backup generators.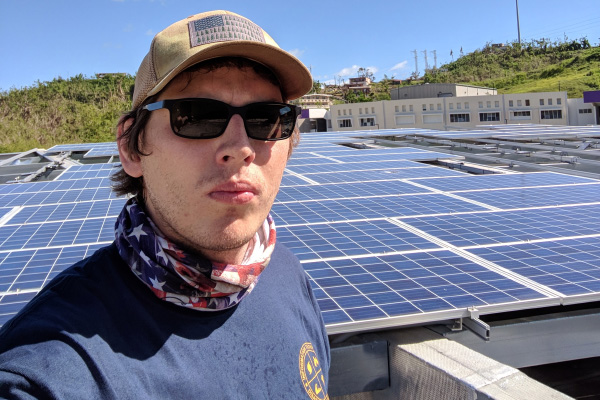 Gratitude was especially apparent in the medical clinics and pharmacies that Kuhar helped get up and running, IT-wise. Clinicians were unable to access medical records or prescribe and administer medication—which must all run through the government's systems to access. Often the clinics were some of the few buildings still standing and were filled with patients, standing elbow-to-elbow in the hallways, many on IVs. Kuhar also helped the 911 call center get up and running, earning him a big hug from the police chief.
"The people there have a good attitude; they work hard, long days clearing roads, moving fallen powerlines, and doing whatever they can to allow help to flow in," says Kuhar. "They are incredibly grateful for the help."
Kuhar is cut out for this type of work. Prior to being a network engineer at ARUP, Kuhar spent seven years in the U.S. Air Force—two years in Afghanistan and one year in Qatar—working on tactical communications and radios. "I brought all my own tools with me. You sort of operate on the fly and figure it out as you go—there's a lot of troubleshooting," says Kuhar. "When you know you are making a difference, you don't get frustrated and take your time to do it right."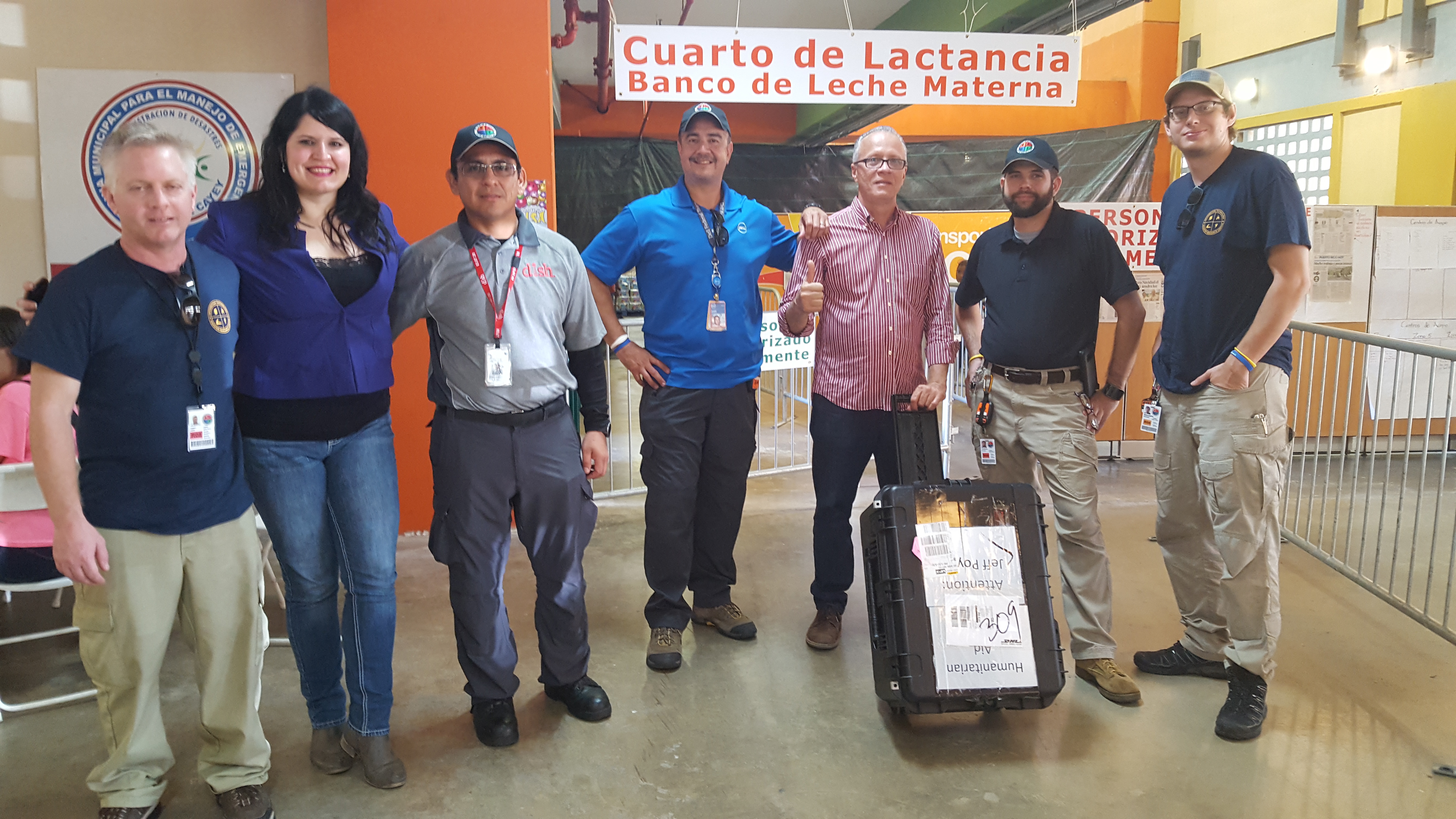 In Puerto Rico post-hurricane, Ben Kuhar (far right) and his ITDRC team with the mayor of Cayey (3rd from right) at a soccer stadium. They set up computers and internet connectivity in the stadium for citizens to access FEMA.
When Kuhar announced that he was going, his boss, Emric Delton, had no doubt that Kuhar would be able to handle the unpredictability of working within a disaster zone with limited resources. "Ben's a resourceful guy who has no problem troubleshooting or thinking outside the box. I see it here at work," says Delton. Kuhar's coworkers contributed their own PTO (paid time off) hours to help Kuhar make the relief mission a reality.
Would he do another relief mission? "No doubt," says Kuhar without hesitation. "When there is devastation—like I saw—and anything you can do makes an impact, then you do it."
Peta Owens-Liston, ARUP Science Communications Writer
---
Related blog:
"All-Star Puzzle-Solvers: Keeping a Major Lab's Information System in Shape"