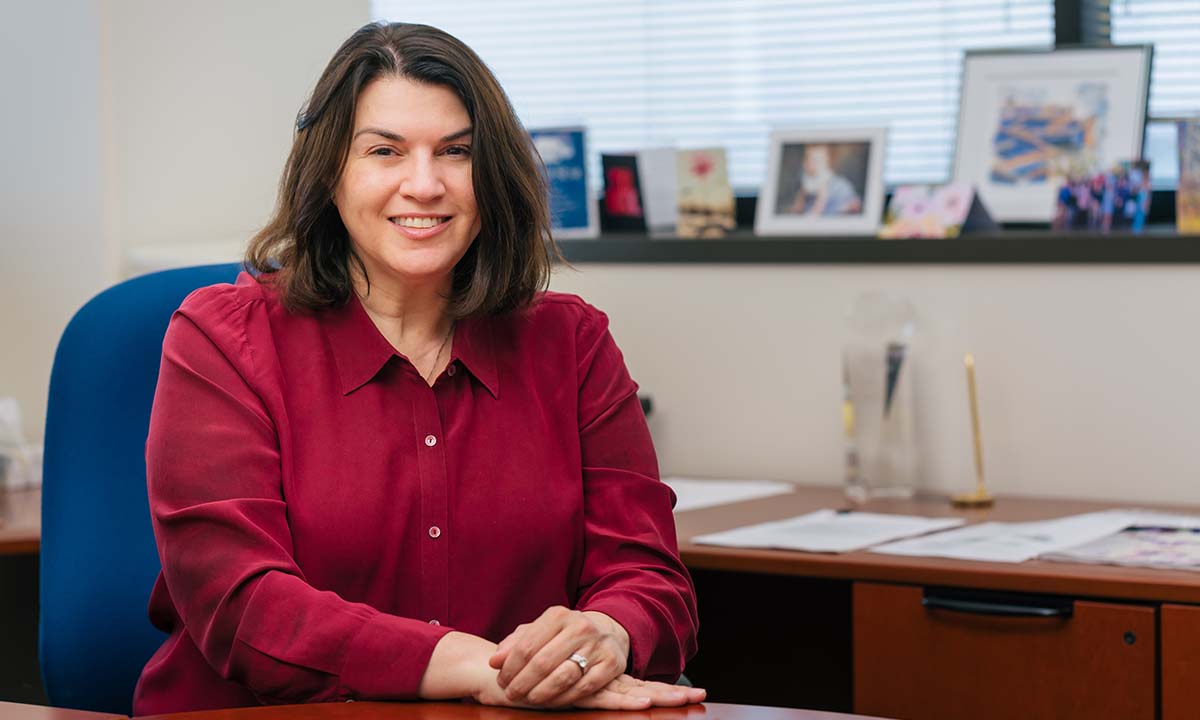 ARUP President and Chief Scientific Officer Tracy I. George, MD, pioneered the central pathology review service that screens and confirms potential patient candidates for clinical trials and monitors their drug responses.
June 12, 2023
Patients diagnosed with indolent systemic mastocytosis (ISM) now have a new treatment option due to the U.S. Food and Drug Administration's (FDA's) approval of AYVAKIT® (avapritinib) for use in treating the disorder. The drug, developed by Blueprint Medicines, is the first to receive approval for treating the indolent subtype of systemic mastocytosis (SM).
SM is a rare disorder that occurs when mast cells accumulate throughout the body. When these cells become activated, they release tryptase and other mediators, which may cause the affected individual to experience a severe anaphylactoid episode and other symptoms. There are several subtypes of SM, but ISM is the most common. Treatment of ISM has focused primarily on managing symptoms due to a lack of alternate treatment options.
ARUP Laboratories' hematopathologists, working with ARUP Clinical Trials and PharmaDx groups' central pathology review service, supported the PIONEER clinical trial for AYVAKIT in ISM from its initial stages. The ARUP service offers a high-quality process to screen and confirm potential patient candidates for clinical trials and to assess drug response and treatment efficacy.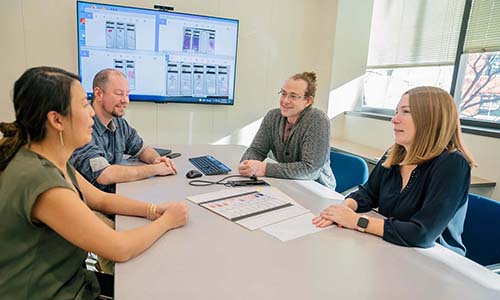 "We are proud of the continued partnership with Blueprint Medicines that has pushed the forefront of medicine in treating SM," said Tracy I. George, MD, ARUP president and chief scientific officer and a world-renowned expert in SM. "We've seen results with this new treatment, including improvement in general symptoms such as fatigue, brain fog, and skin lesions, as well as a reduced mast cell burden."
George developed the central pathology review service shortly after she joined ARUP as the executive director of Clinical Trials and PharmaDx as a way to evaluate treatments for hematologic disease, but the review has since expanded into a unique offering to aid drugmakers with clinical trials and regulatory approvals. The success in conducting the PIONEER trial of avapritinib demonstrates the capability and value of the service.
"This disease is complex and it's challenging to diagnose, particularly for pathologists who may rarely encounter it," George said. "The central pathology review combines ARUP's extensive expertise and highly specialized and esoteric tests with more standardized processes to provide accurate, uniform results."
George, along with other experts at the University of Utah and ARUP, has led the effort to develop highly sensitive tests at ARUP that aid in the diagnosis of SM. One of these tests includes KIT (D816V) Mutation by ddPCR, Quantitative, a digital droplet polymerase chain reaction (ddPCR) test that is an effective screening tool to detect the KIT D816V mutation, the primary genetic driver of SM. This test is the first of its kind that can be performed on peripheral blood, which enables effective, noninvasive screening to determine whether more invasive tests are necessary. ARUP first launched the test in 2020.
"ARUP's digital droplet quantitative PCR test for KIT D816V was the first high-sensitivity KIT assay offered by a reference laboratory in the United States," George said. "We use ultrasensitive methods, and our sensitivity is 0.03% in blood, which is 100-fold more sensitive than next generation sequencing (NGS) methods."
Avapritinib is a kinase inhibitor that is designed to target the KIT D816V mutation and has led to significant improvements in disease symptoms. The approval of the drug for treatment in ISM marks a significant milestone in advancing treatment for the majority of patients diagnosed with SM. Most adverse reactions were mild to moderate in severity and included eye edema, dizziness, peripheral edema, and flushing.
"Today's approval of AYVAKIT reflects more than a decade of collaboration and leadership in the field of systemic mastocytosis, during which our team at Blueprint Medicines has worked closely with clinicians, patients and their families, and patient advocacy groups to advance innovative science and develop a transformational treatment for people living with the disease," said Becker Hewes, MD, Blueprint Medicines chief medical officer, when announcing the FDA's decision. "AYVAKIT is the first and only medicine approved by the FDA to treat indolent systemic mastocytosis, marking a shift in the treatment paradigm from supportive care to disease-modifying therapy."
AYVAKIT previously received FDA approval for use in treating patients with advanced SM in 2021.
To learn more about how ISM affects the lives of patients diagnosed with the disease, read the article, "ARUP's Highly Sensitive Tests Help Solve Diagnostic Puzzles for Patients With Systemic Mastocytosis."
Trademarks
Blueprint Medicines, AYVAKIT, and associated logos are trademarks of Blueprint Medicines Corporation.
Kellie Carrigan, kellie.carrigan@aruplab.com