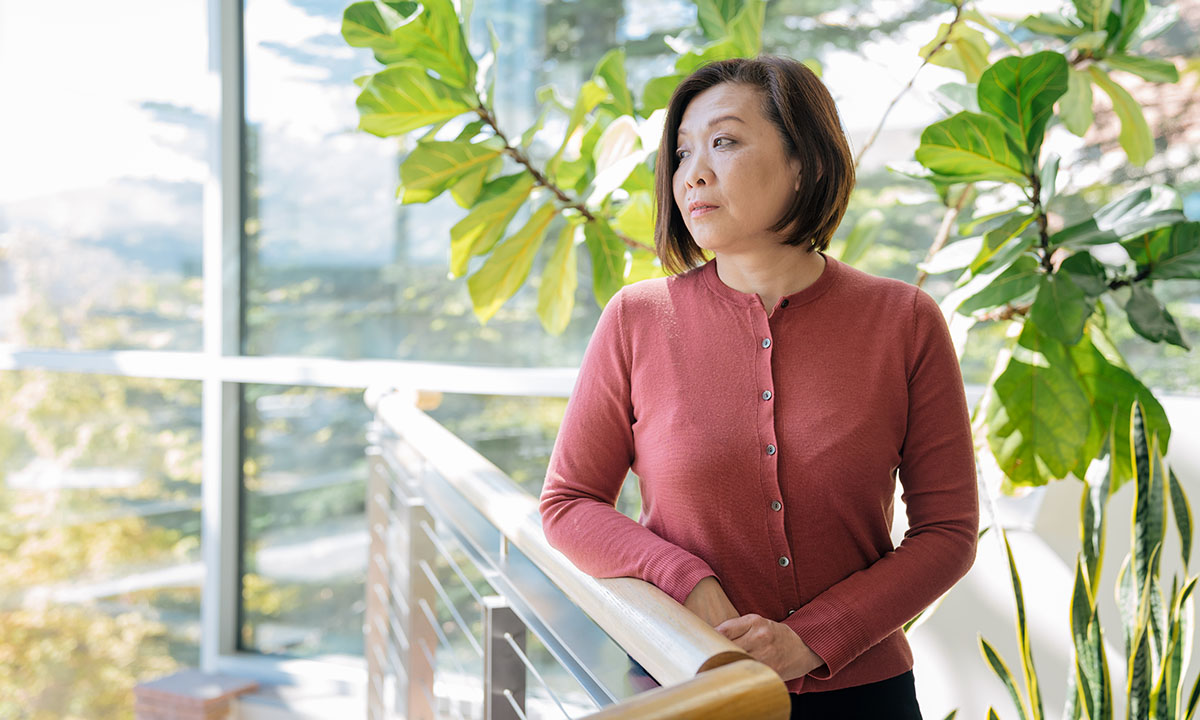 Rong Mao, MD, FACMG, has been elected to the American College of Medical Genetics and Genomics (ACMG) Foundation board of directors. Her two-year term will begin with the ACMG annual meeting on March 14, 2023.
March 10, 2023
Rong Mao, MD, FACMG, ARUP medical director of Molecular Genetics and Genomics, will soon join the board of directors for the ACMG Foundation for Genetic and Genomic Medicine (ACMGF), a nonprofit organization that supports education and research in medical genetics. ACMGF announced Mao's election, along with that of Sucheta (Suchi) Bhatt, MD, FACMG, in February of this year.
"This is a great opportunity to represent the laboratory perspective in the genetics community," Mao said. "I'm excited to help geneticists better understand how they can use genetic and genomic information in their practice."
Mao received her medical degree from Capital University of Medicine in Beijing, China, and her master's degree in molecular pathology from Beijing Union Medical College. She then completed an otolaryngology residency at Tongren Hospital in Beijing, and a molecular genetics fellowship at Mayo Clinic. She is currently a professor of pathology at the University of Utah School of Medicine.
Mao has spent her career in molecular diagnostics for inherited disease and has played a role in the evolution of genetics diagnostic testing from single gene assays to whole genome sequencing.
"Since the introduction of next generation sequencing, large-scale genomic sequencing and diagnostics have become a part of patient care. It's a big learning curve for everybody to understand what genomic information can bring to the table for patient diagnosis and treatment," Mao said.
Mao hopes her perspective will help bridge the gap between laboratory diagnostics and clinical practice. Mao also serves as cochairwoman for the Clinical Genome Resource (ClinGen) Clinical Domain Metabolic Diseases Working Group, which plays a role in the effort to better understand how variants affect patients and to standardize variant interpretation.
As a newly elected member of the board of directors, Mao will begin her term at the ACMG annual meeting that begins March 14, 2023, in Salt Lake City.
Mao, along with her colleagues, will present her recent research at the meeting and share cases in which rapid whole genome sequencing (rWGS) was used to identify rare neonatal congenital myasthenic syndrome and neonatal nemaline myopathy. Both cases were discovered through the Utah NeoSeq project, a collaboration between ARUP Laboratories, University of Utah Health, and the Utah Center for Genetic Discovery (UGCD), to study the use of rWGS in the diagnosis of neonatal genetic disorders.
Mao has also participated in recent research on the molecular diagnosis of Prader-Willi and Angelman syndromes, and has worked with the ClinGen Inborn Errors of Metabolism Clinical Domain Working Group on the development of a framework for sequence variant interpretation for multiple inborn errors of metabolism.
Other pathologists and genetic counselors from the University of Utah and ARUP will present their latest research, as well.
Marzia Pasquali, PhD, FACMG, ARUP section chief of Biochemical Genetics, will give a presentation entitled, "Development and Use of Treatment Endpoints in Research and Clinical Care for Rare Disorders," on March 18, 2023, at 10:45 a.m. Pasquali, a well-known expert in inborn errors of metabolism, recently achieved a significant goal in her efforts to have guanidinoacetate methyltransferase (GAMT) deficiency added to newborn screening panels across the United States when the U.S. Department of Health and Human Services added GAMT deficiency to the federal Recommended Uniform Screening Panel.
Yuan Ji, PhD, DABCP, FACMG, ARUP section chief of Molecular Genetics and Genomics, and Sherin Shaaban, MD, PhD, FACMG, ARUP medical director of Pharmacogenomics and Molecular Genetics, will participate on a panel to address career paths for future geneticists. The panel, "Pathways to Careers Within Medical Genetics and Genomics," is scheduled for March 17, 2023, at 1:30 p.m.
Recent research from these and other ARUP experts will also be featured in the ACMG poster sessions.
View a complete schedule of ARUP presentations and posters online.
ACMG attendees will have the opportunity to connect with ARUP and U pathologists, who will be available to answer questions in ARUP's booth, #1027. To see a schedule of their availability, visit aruplab.com/acmg.
Kellie Carrigan, kellie.carrigan@aruplab.com