---
---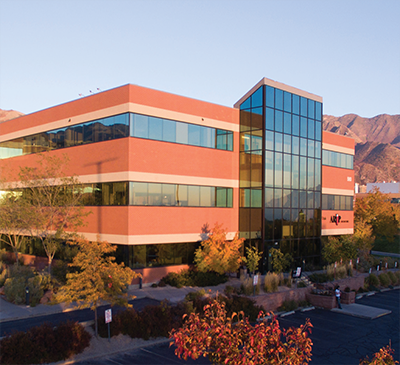 Sherrie Perkins, MD, PhD, became the new CEO, and Andy Theurer, CPA, became the new president. With more than 50 years of ARUP experience between them, their breadth and depth of expertise runs significantly wide and deep, as does their loyalty to a company that they have watched grow and evolve throughout the years.
---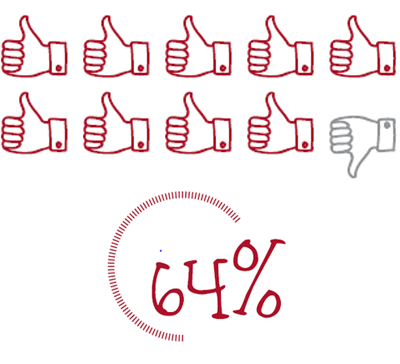 The majority of respondents (52 percent) indicated that they use a reference lab to perform molecular oncology or genetic sequencing tests, whereas 35 percent indicated they send this testing to a boutique lab. 63 percent say that ARUP is the best lab in terms of price
---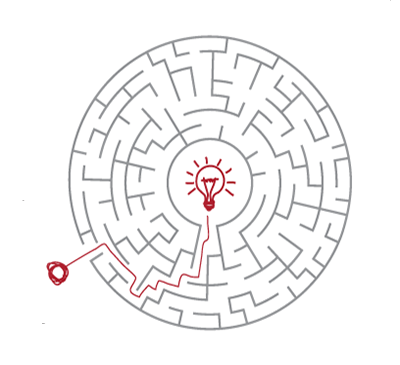 Clients with different accents, in different time zones, in different moods, call in daily from across the country. Within 20 seconds of the phone ringing, one of ARUP's team of 20 Client Services' reps picks up with a, "Hello, how can I help you today?"
---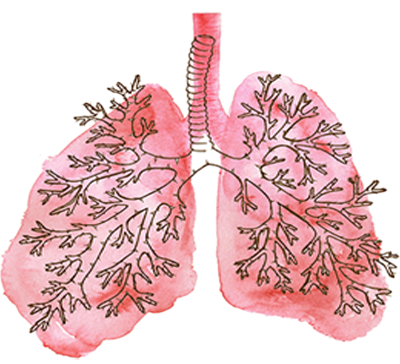 Daily around the country, physicians experience difficulty in diagnosing and treating patients with pneumonia and other respiratory diseases. Explify can help solve these diagnostic quandaries, particularly for patients with compromised immune systems.
---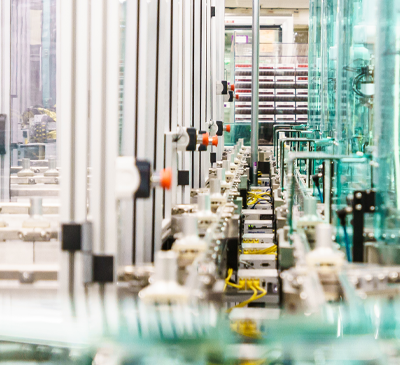 This past July, ARUP Laboratories published a report detailing its 25-year journey toward achievement of this prestigious Six Sigma score for lost specimens.While the ultimate goal is perfection, particularly in healthcare, making incremental progress toward this goal is the focus of ARUP's continuous improvement system.
---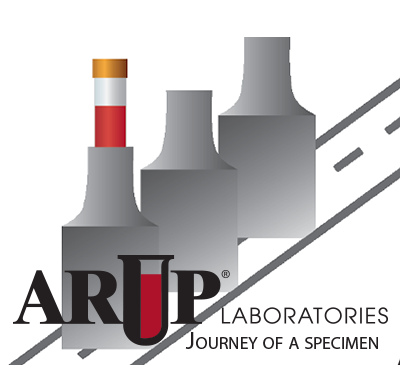 A new series of six videos show you the path a specimen takes as it makes its way along to one of ARUP's 65 laboratories centralized in Salt Lake City, Utah, where more than 3,000 tests are performed. As the sample arrives through the doors, chugs along on the tracks, and passes through various hands into specialized labs, employees never lose sight of the fact that it represents a patient. As a matter fact, that's why most of our laboratorians dig their job: Their efforts are making a difference in someone's life.
---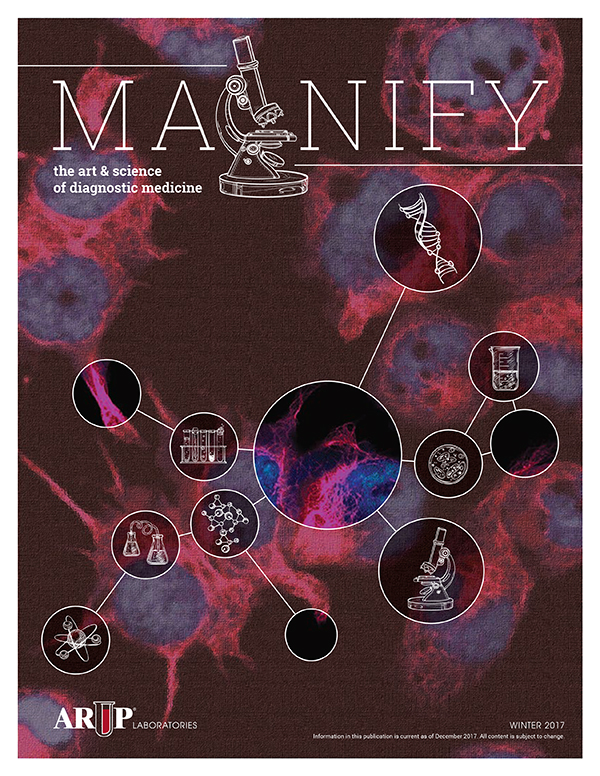 Magnify Magazine
Winter 2016—Summer 2018