Near a pin that says, "I saved a patient today. Ask me how," is a row of intricately folded origami creations, puzzle gadgets, and a Rubik's Cube lining the top of April Richey's computer. All hint at a talent she depends on daily in her job as a client services rep: She's a whiz at figuring things out, finding answers for inquiries that run the gamut from the basic to the more esoteric.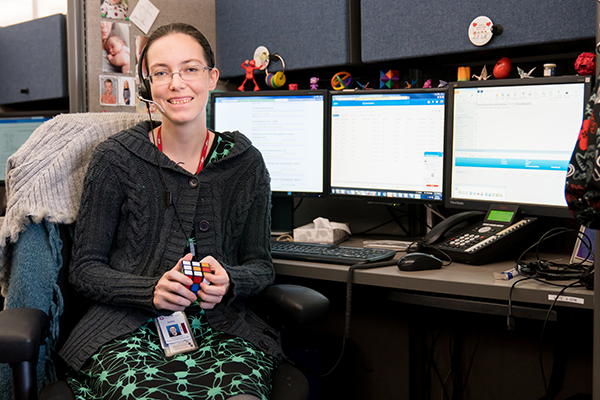 Clients call her with "puzzles:" What's the turnaround time on this test? Do you have any free testosterone tests that measure the exact level and not just a range? Where is a patient's specimen right now? Do you have an amphetamines test that specifically will give a quantitation for lisdexamfetamine? How much does a Vitamin D test cost?
Richey zips from one open window to another on her computer—some 18 icons run along the bottom of her computer—as she checks, matches, and finds information for a client from Indiana, then one from Iowa, then South Carolina, then New York. Clients with different accents, in different time zones, in different moods, call in daily from across the country. Within 20 seconds of the phone ringing, one of ARUP's team of 120 Client Services' reps picks up with a, "Hello, how can I help you today?"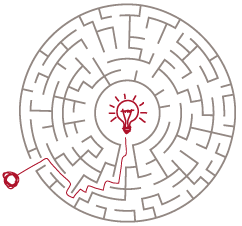 Nine experienced medical technologists are imbedded in the client services team, supporting reps with some of the trickier technical inquires, helping with clarification and communication.
For those who would rather not call, a new online Chat option is available. A client with a hearing impairment recently expressed how grateful he was for this new feature.
Client Services is the communication liaison between ARUP's own labs and the clients. When there is a change in one of ARUP's own laboratories, the ripple effect of that change must be considered. First of all, reps need to be aware of it, understand it, and be able to communicate it clearly to our clients. Often, reps are the first to know how a shift, tweak, or change impacts our clients because the phones are ringing.
"Our laboratory folks here have become really committed to keeping us in the loop and understand how those changes need to be incorporated into our tools, and ultimately what that messaging is going to look and feel like for the client," says Matt Baker, a Support Services technical supervisor.
Remember Nothing; Know How to Find Everything
"We tell our employees remember nothing," quips Kaarin Nisbet, who oversees ARUP's Client Services. "Every day changes happen—new information, new processes and updates. Our approach is providing our employees with the tools they need and how to use those tools rather than trying to remember the data."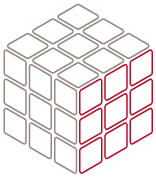 Training is the foundation of what keeps Client Services strong. "It used to be more informal, a sort of learn as you go approach, but now it's much more structured and solid," says Nisbet.
New employees go through a month of classroom training prior to any customer contact, fielding mock calls and learning to use their tools. "We notice trends on the floor and do monthly trainings to address them. We also might cover a new process or do a refresher course," says Brian Gardner, a Client Services trainer. On this day, he is sitting near six new employees fresh out of their month-long training; some have an experienced rep sitting right next to them to help with coaching if needed.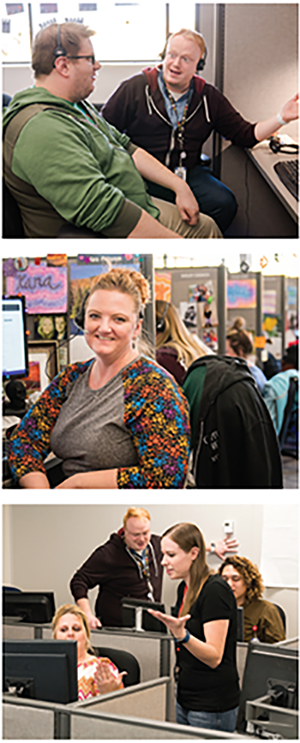 "Some days it is back-to-back calls, other days it's slower; there's no rhyme or reason to the pace," adds Gardner, who has worked in other call centers in the past. "We're not selling credit cards here. I feel like I'm making a difference because everything we do connects back to a patient."
To ensure quality is maintained, all calls and screen activity are recorded. This aids the Client Services' rep, for example, if they need to double check a detail or add something to the caller notes. Quality monitors, who are real people, review reps calls and provide feedback. "This continuous feedback loop combined with the training really makes a difference in quality," adds Nisbet.
The management staff seeks feedback as well; an electronic suggestion box is used often by employees to share ideas or concerns. "We get continuous feedback from the floor that we act on," says Nisbet. "Responding and listening is a priority for us, as is being consistent and fair." Once reps are well versed in their customer service skills, there is the option to work from home some days.
Fielding calls all day—and night, the department is 24/7—can be tough. Reps must maintain a positive mindset of, "How can I go the extra mile to help you," even if their previous call was someone not having a good day or grumpy about what they have found out.
"A good day is when someone doesn't yell at me," says Richey with a smile. "A really good day is when a grateful client tells us that we really are the best."
Clients with different accents,
in different time zones, in
different moods, call in daily
from across the country. Within
20 seconds of the phone ringing,
one of ARUP's team of 120 Client
Services reps picks up with a,
"Hello, how can I help you today?"
Aimee Brewster tries to find some common ground or a connection that allows the exchange to be enjoyable. "If the caller is in Boise, I might ask 'Hey how's the weather in Boise today?'" says Brewster. "If I can make callers laugh or relax, then it makes their day better and mine too. It's just about treating people like people," adds Brewster, who admits her job requires patience, tenacity, and a sense of humor.
Customer service isn't limited to just Client Services. It is anyone interacting with ARUP's clients. This can include genetic counselors, pathologists, as well as those from the Exception Handling Department, which includes eight different groups, each specializing in a specific area.
The investigative path reps take to find answers and solutions for their callers introduces them to many moving parts and expertise of a large, national reference laboratory. It's hard not to learn something new every day. "I've learned more about medical testing than my brother-in-law who is in medical school," chimes in Alexis Jensen, who sits next to Richey. It seems camaraderie is part of the job too.

HOME