AnalyticsDx Comprehensive is a secure, HIPAA-compliant solution that gathers your data into one seamless database, giving you the power to quickly act on inefficient test utilization and identify systemwide savings opportunities.
Take Control of Your Hospital and Sendout Lab Analytics
Identify Ordering Trends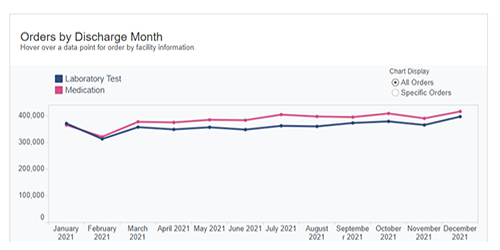 Get a comprehensive overview of lab tests, medications, charges, average lengths of stay, and more. Then, review how the related orders are trending over time to set baselines and monitor the impact of interventions.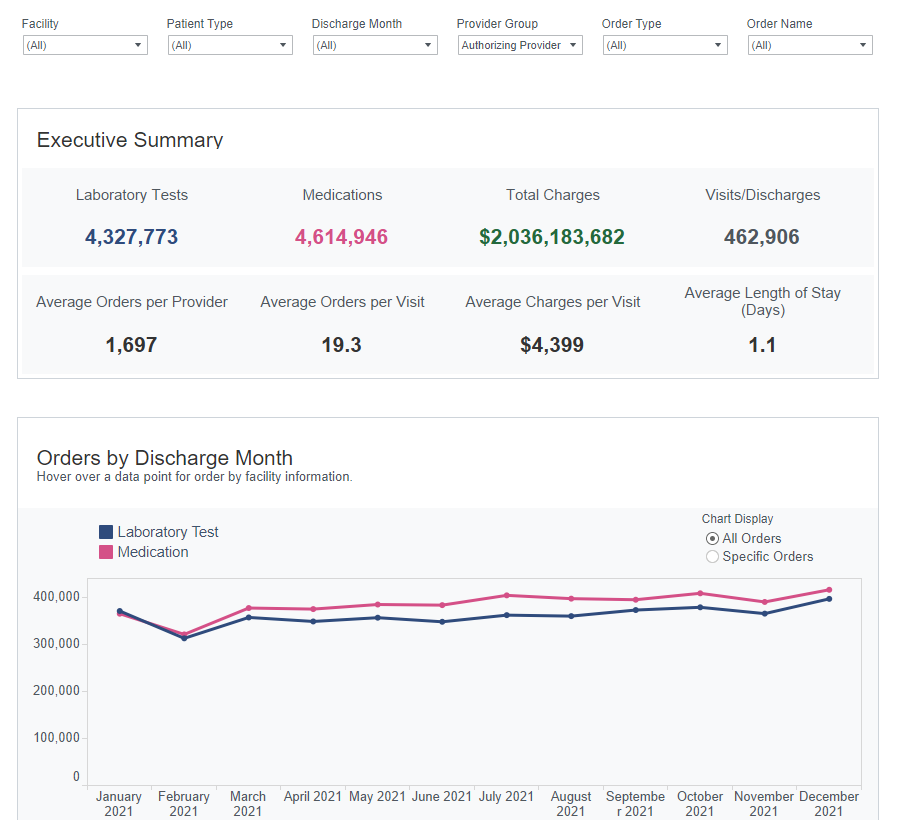 Optimize Workflows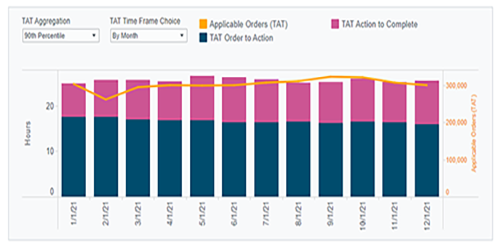 Identify and target operational workflow improvements with multiple filtering options for turnaround time, including activity type, location details, and timeframe. Use the summary to reallocate resources based on activity time trends.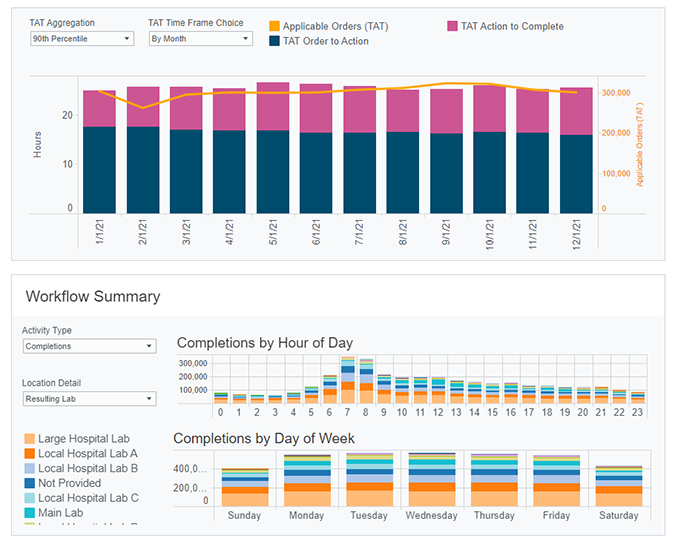 Prevent Misutilization
Easily identify opportunities for intervention from commonly misordered testing. Industry best practices and guidance from our world-renowned medical directors are provided for each topic.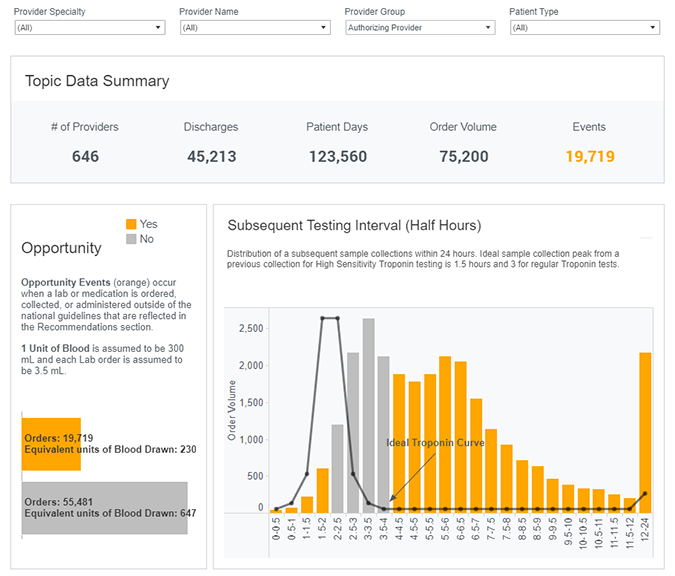 Reduce Clinical Variation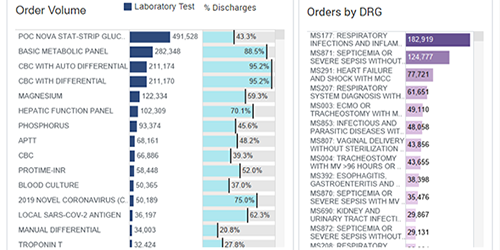 Compare order volume against discharges and provider orders to determine if you're meeting all requirements for DRG reimbursement. Explore opportunities to consolidate or bring tests in-house based on volume and performing locations.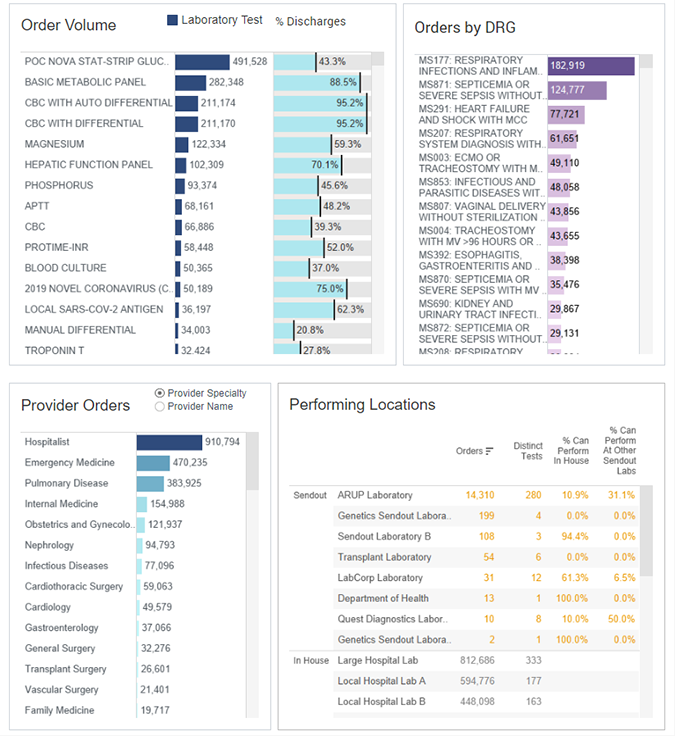 Implement Value-Based Care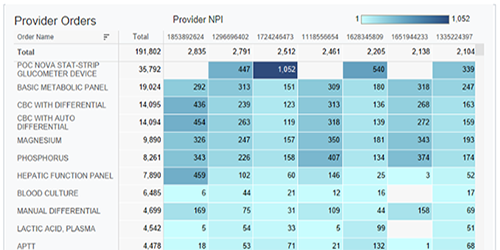 Quickly compare providers against their peers to find outliers, which will enable you to implement focused interventions at the point of care. Use this tool to also find workflow or staffing inefficiencies that may be heavily affecting one provider or provider group.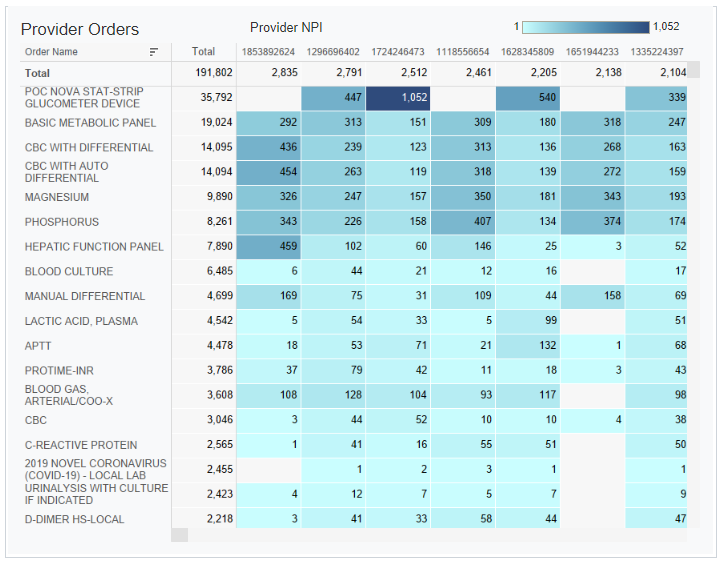 Improve Reimbursements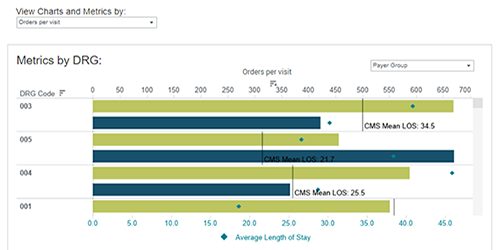 Compare Centers for Medicare and Medicaid Services (CMS) lengths of stay against your average length of stay for both Medicare/Medicaid and other payers to help you determine if you'll get a full reimbursement. Payer type and payer metrics help you determine if you need to reallocate your resources for more lab order-intensive DRGs.