Achieve More With Your Sendout Testing
Referral testing is necessary to provide a wide range of options for your providers and patients, and ARUP makes it easy to manage all testing sent to its labs with AnalyticsDx Sendout. This resource is available to all clients who use ARUP as their reference laboratory at no additional cost.
No Spreadsheets or Additional IT Resources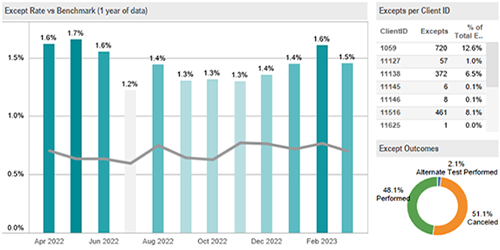 ARUP gathers, analyzes, and visualizes all of the information for you, so you can skip the spreadsheets and save your resources for other projects.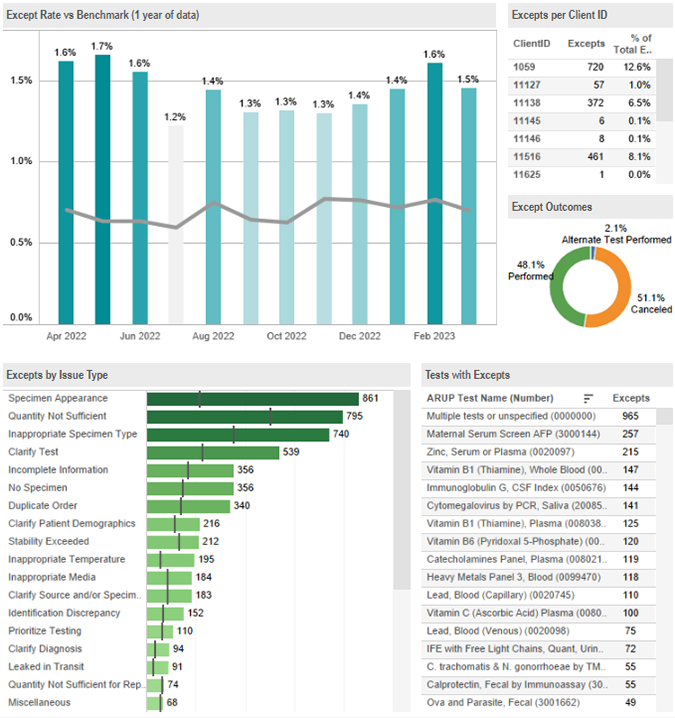 Real-Time Metrics and Updates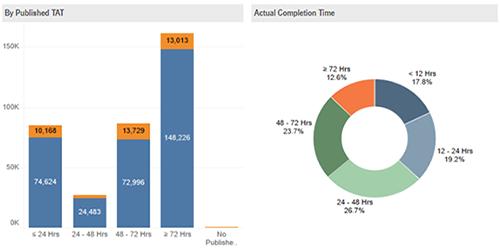 Easily spot trends in volume, turnaround time, or spending for any location, provider, or any other metric you're tracking.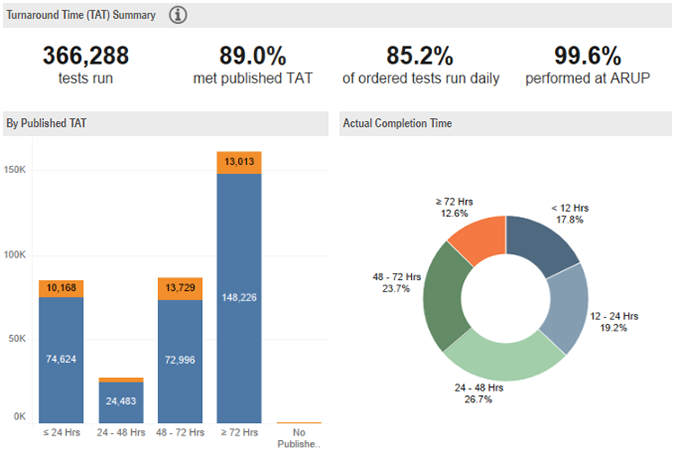 Guidance and Industry Best Practices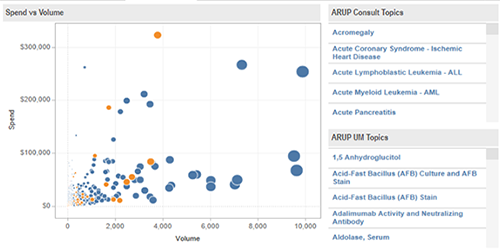 We'll highlight key opportunities for improvement based on industry best practices and guidance from our world-renowned medical directors.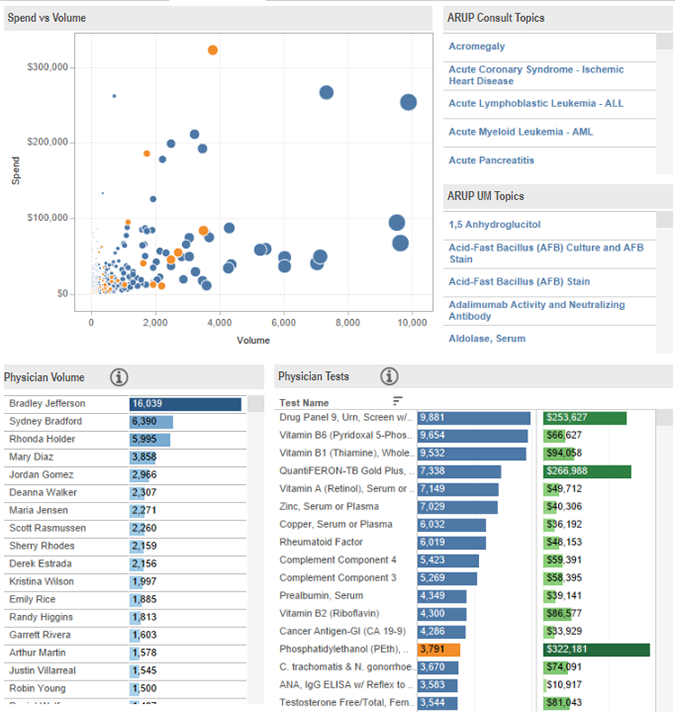 Monitor and Manage Sendout Costs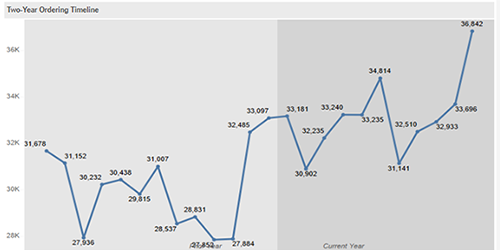 With advanced filters and drill-down capabilities, you can review spending at any level and identify the greatest savings opportunities.