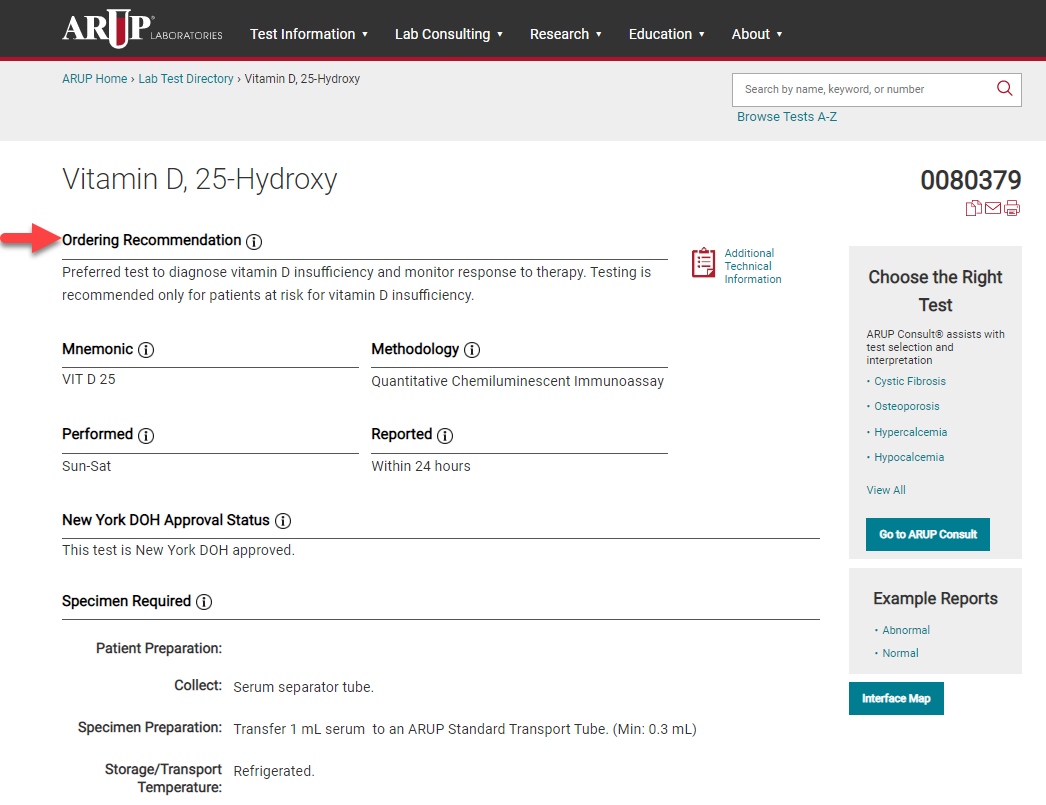 ARUP Laboratory Test Directory
For Test Selection, look at the Ordering Recommendation section for each test.
ARUP's Laboratory Test Directory contains complete, up-to-date test information, including methodology and reporting times, collection and transportation specifications, reference intervals, test notes, and CPT codes. Clients can access entries via an A to Z index and search by test name, key word, test number, or mnemonic.
View all ARUP LTD Training
---
ARUP Gateway
Allows you to provide Ordering Recommendation for the tests that you offer at your lab.
ARUP Gateway is a seamlessly branded web-based tool that is fully integrated with your test menu, providing automatic updates, a customized look and feel, real-time changes, and full control of site data. Because Gateway is hosted by ARUP, no IT support is required.
5 minutes
Watch Now
---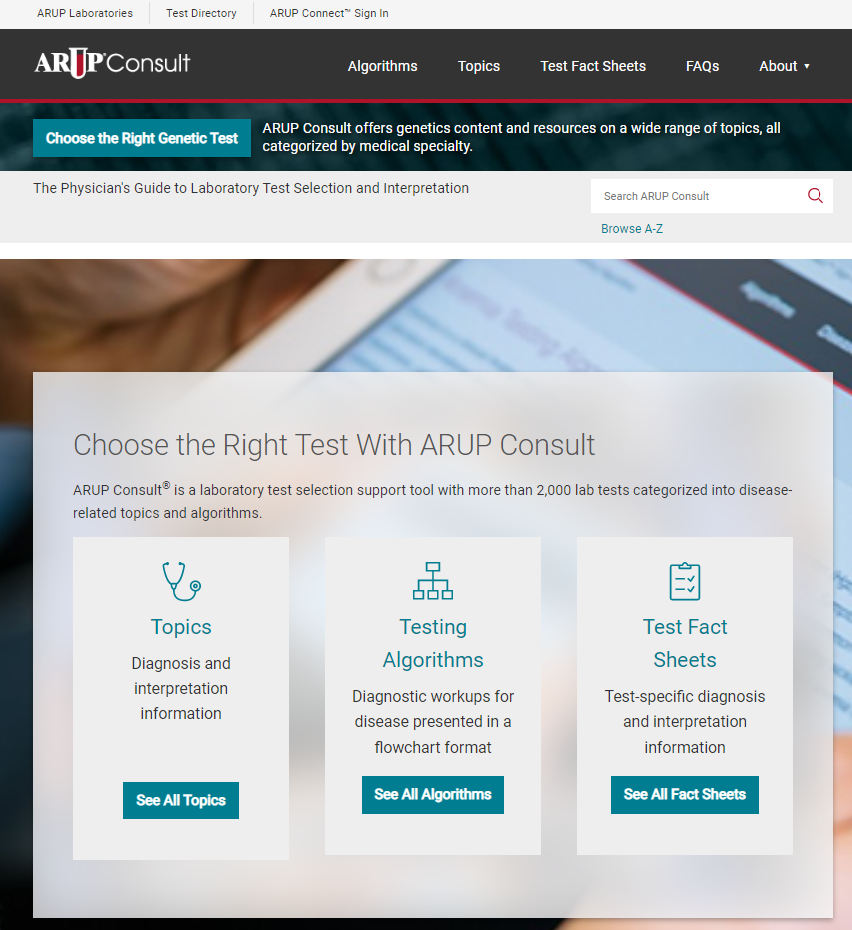 ARUP Consult®
ARUP Consult is a web-based laboratory test selection tool that provides point-of-care diagnostic and interpretive information to physicians and other clinicians. ARUP Consult topics are organized into disease-related categories and provide diagnostic information, a list of ARUP orderable tests (including fact sheets for certain tests), salient references, and algorithms that support clinical decision-making.
ARUP Consult is free of cost and is available at https://www.arupconsult.com
Visit ARUP Consult®