Handling and Shipping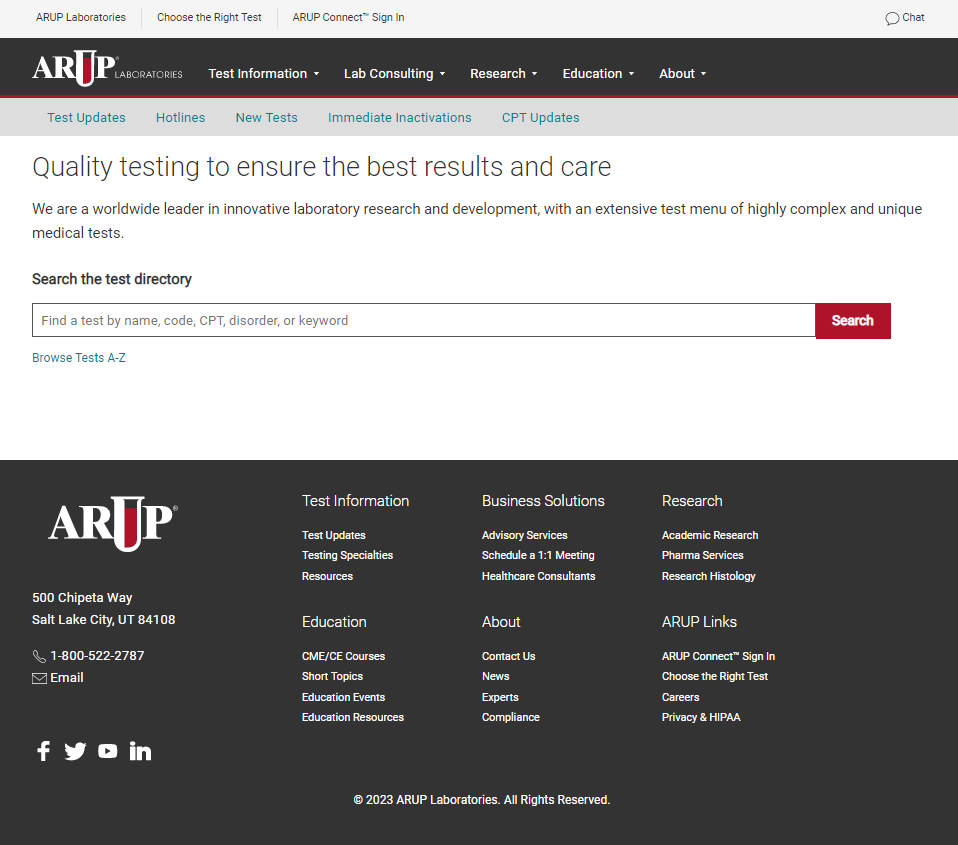 View Section Location
ARUP Laboratory Test Directory
For Specimen Handling and Shipping, look at the Specimen Required section, in the Storage/Transport and Stability information for each test.
ARUP's Laboratory Test Directory contains complete, up-to-date test information, including methodology and reporting times, collection and transportation specifications, reference intervals, test notes, and CPT codes. Clients can access entries via an A to Z index and search by test name, key word, test number, or mnemonic.
---

Watch Now
ARUP Gateway
Allows you to provide Specimen Requirement information for the tests that you offer at your lab.
ARUP Gateway is a seamlessly branded web-based tool that is fully integrated with your test menu, providing automatic updates, a customized look and feel, real-time changes, and full control of site data. Because Gateway is hosted by ARUP, no IT support is required.
5 minutes
This training is REQUIRED every 2 years for ALL clients who handle or package infectious specimens.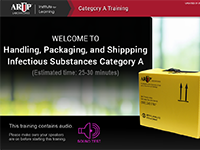 Handling, Packaging and Shipping Infectious
Category A

Substances

An introduction to the agencies, laws, and methods of shipping infectious substances to ARUP Laboratories.
45-60 minutes
In order to take this training, you will need to do the following:
Go to Connect and login with your client account and password.
Select "Services" and then "Specimen Shipping Training" from the Connect menu.