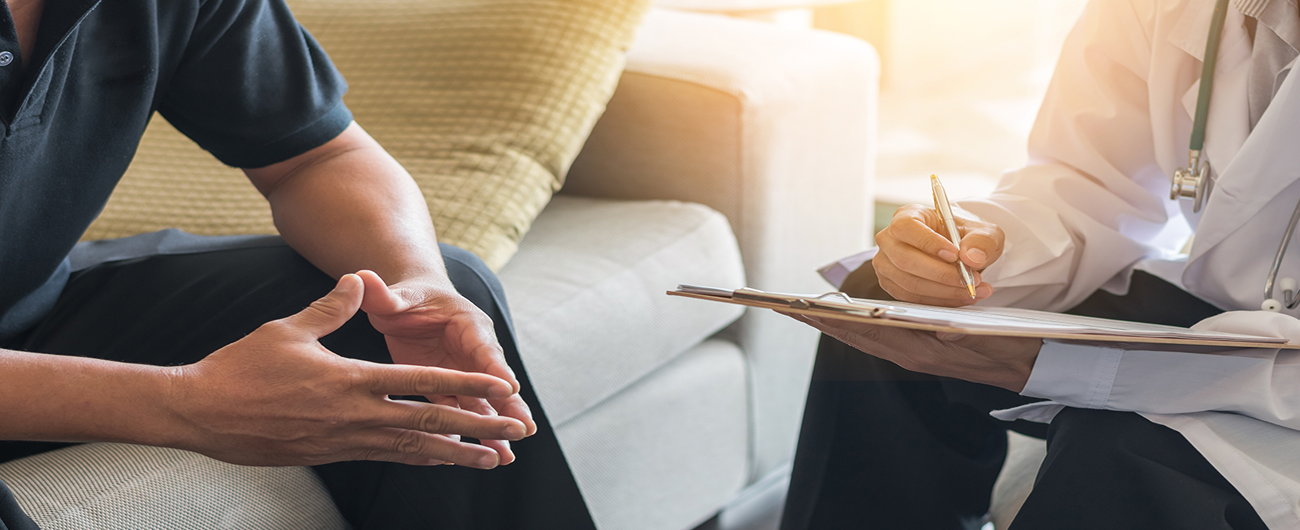 Be confident in your diagnostic decisions about
prostate cancer.
Is biopsy the next step? Find out with Prostate Health Index from ARUP Laboratories.
Prostate Health Index (PHI) is a simple, FDA-approved blood test that helps determine the probability of detecting prostate cancer with a biopsy. This test uses an algorithm to assess total prostate-specific antigen (PSA), free PSA, and p2PSA, and is recommended by the National Comprehensive Cancer Network (NCCN) guidelines for early cancer detection prior to biopsy.
Evidence suggests PHI is more efficient at prostate cancer detection than testing for total and free PSA alone. The test may be useful as part of a multivariable approach to reduce prostate biopsies and over-diagnosis.1 In fact, a recent multi-center study of 506 men who received phi testing and 683 men who were not tested with phi showed a significant reduction in biopsy procedures performed (36.4% vs. 60.3% respectively).2
---
---
ORDERING RECOMMENDATION
Individuals aged 50 or older
Total PSA between 4 and 10 ng/mL
Digital rectal examination (DRE) not suspicious for cancer
(specimens for testing should be drawn before DRE or other prostate manipulations)
Individuals aged 45-80
No DRE in previous 4 days
No previous prostate cancer diagnosis
No treatment of benign prostatic hyperplasia (BPH), invasive urologic procedure with secondary PSA eval, or 5-ARI therapy in past 6 months
---
SPECIMEN TYPE
1.5 mL serum (critical frozen)
4 mL serum (refrigerated or frozen)
---
TESTING LOCATION
In-house at ARUP, under standardized conditions in a CLIA- and CAP-certified lab
---
TURNAROUND TIME
1-7 days (average 4-6 days)
---
FDA APPROVAL
---
For pricing information, please contact your ARUP Account Executive.
For more information about prostate cancer screening, visit ARUP Consult Prostate Cancer.
---
References
1. Loeb S, et al. The prostate health index selectively identifies clinically significant prostate cancer. ncbi.nlm.nih.gov/pubmed/25463993 (accessed April 2019)
2. White J, et al. Clinical utility of the Prostate Health Index (phi) for biopsy decision management in a large group urology practice setting. ncbi.nlm.nih.gov/pubmed/29158509 (accessed March 2019).