ARUP's unique approach to pain management patient monitoring offers physicians multiple choices.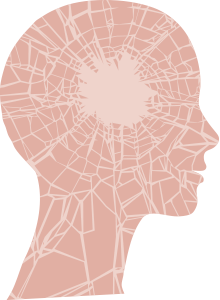 In select situations, a quantitative result can assist physicians in the monitoring or treatment of their patients. As a complement to our qualitative mass spectrometry panels, ARUP offers physicians an immunoassay with auto reflex to LC/MS/MS quantitative results.
The extended pain management panel was designed to meet the granularity requirements of monitoring pain management patients while being mindful of the cost to both the patient and the health system.
If a confirmation is needed, ARUP will automatically reflex to LC/MS/MS metholology on any of the drug classes. Our three panels complement pain management testing requirements while helping reduce patient out-of-pocket expenses.
Resolving Unanswered Questions
Immunoassay screens and point-of-care cups may report opiates as a class but not as individual drugs, leaving certain questions unanswered: What was positive? What was tested? Benzodiazepines, for example, tend to be a source of false negatives, as they are poorly sensitive to the metabolite of clonazepam. ARUP's qualitative mass spectrometry panels use advanced technologies, reducing unexpected or ambiguous results and the need for costly confirmation testing.
New Urine Drug Testing Guidelines
AACC Practice Guidelines for Pain Management Urine drug testing (UDT) is an important tool used to assist physicians who treat patients with chronic pain.
Overview of the AACC 2018 Laboratory Medicine Practice Guideline
by Gwen McMillin, PhD
Pain Management Drug Panels
Pain Management Drug Panel by Mass Spectrometry and Enzyme Immunoassay, Urine
Pain Management Drug Screen with Interpretation by Mass Spectrometry and Enzyme Immunoassay, Urine
Pain Management Extended Drug Panel by Immunoassay with Reflex to LC/MS/MS Quantitative Confirmation, Urine
Pharmacogenetics
Pharmacogenetics testing information ARUP Consult: Clinical Toxicology Testing
Ordering Information
Please contact your hospital or reference laboratory to inquire for pricing, test-request forms, and billing for ARUP tests.
Pain Management Resources
Algorithms