ARUP Minimal Residual Disease (MRD) Test Offerings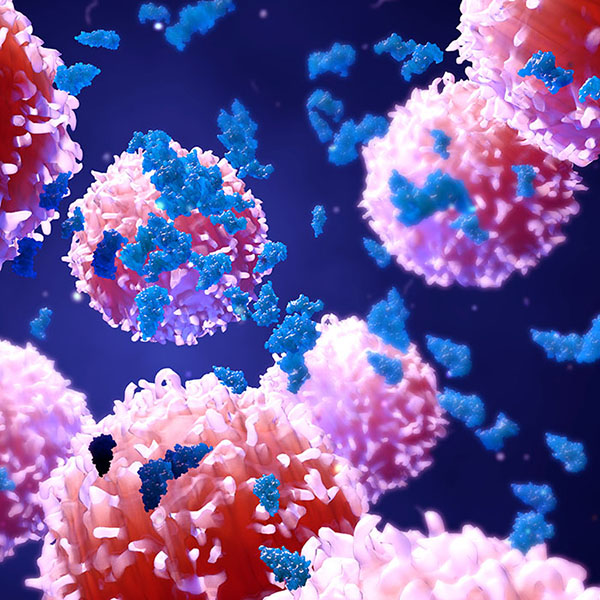 Minimal (or measurable) residual disease (MRD) findings have been shown in numerous studies to correlate strongly with clinical outcomes in the posttherapy setting. In addition, MRD results provide early insights into the depth of response to therapy and actionable data for providers to use in deciding whether to end or escalate therapy. ARUP's MRD test offerings are based on the specific clinical indication and thus offer excellent sensitivity.
Benefits of Testing at ARUP
In addition to the MRD test offerings, ARUP offers a broad menu of oncology testing to aid in the diagnosis and treatment of your patients. We also provide consistent reporting with expert consultations from top industry medical directors and scientists.
ARUP uses a variety of testing methods, including flow cytometry for MRD testing, which offers faster turnaround time and lower cost compared with MRD testing via next generation sequencing (NGS). Also, MRD testing using flow cytometry does not require sequencing of the original tumor. Additional tests for specific subtypes of acute myeloid leukemia (AML) and B-cell acute lymphocytic leukemia (B-ALL) using reverse-transcriptase polymerase chain reaction (RT-PCR) are also available.
Available Testing
Clinical Indication
Test Name
Test Code
Limits
ARUP Consult Topic
AML
PML-RARA Detection by RT-PCR, Quantitative
2002871
LOQ: 0.01%
Acute Myeloid Leukemia - AML
NPM1 Mutation Detection by RT-PCR, Quantitative
3000066
LOQ: 0.001%
RUNX1-RUNX1T1 (AML1-ETO) t(8;21) Detection, Quantitative
2010138
LOQ: 0.001%
CBFB-MYH11 inv(16) Detection, Quantitative
2011114
LOQ: 0.001%
Quantitative Detection of BCR-ABL1, Major Form (p210)
3005840
LOQ: %IS=0.0032
B-ALL/B-LBL
B-Cell Acute Lymphocytic Leukemia (B-ALL) Minimum Residual Disease Detection by Flow Cytometry (COG Protocol)
3000724
LOD/LOQ: 0.01%
Acute Lymphoblastic Leukemia - ALL
BCR-ABL1, Minor (p190), Quantitative
2005016
LOQ: 0.0008%
CML
Quantitative Detection of BCR-ABL1, Major Form (p210)
3005840
N/A
Chronic Myelogenous Leukemia - CML
CLL/SLL
Chronic Lymphocytic Leukemia Minimum Residual Disease by Flow Cytometry
3003142
LOD: 0.0039% LOQ: 0.01%
Chronic Lymphocytic Leukemia - CLL
Multiple Myeloma
Multiple Myeloma Minimum Residual Disease by Flow Cytometry
3002069
LOD/LOQ: 0.001%
Plasma Cell Dyscrasias

B-LBL, B-cell lymphoblastic leukemia/lymphoma; LOD, limit of detection; LOQ, limit of quantification