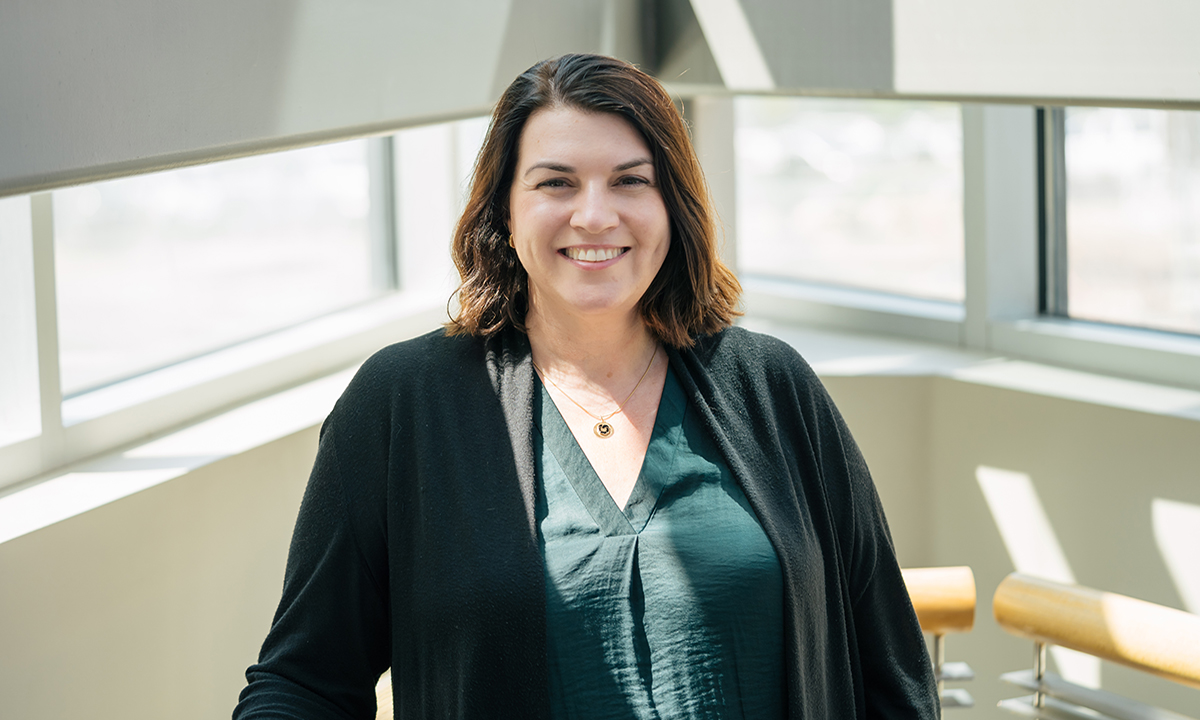 August 31, 2020
SALT LAKE CITY – Tracy George, MD, a hematopathologist and internationally recognized expert on mast cell disorders, has been named chief medical officer of ARUP Laboratories effective Sept. 1.
She replaces Julio Delgado, MD, MS, who is transitioning into an executive vice president role. Delgado also will remain chief of ARUP's Clinical Pathology Division and medical director of ARUP's Protein Immunology and Immunologic Flow Cytometry laboratories.
George joined ARUP in 2018 as director of PharmaDx and Clinical Trials and led significant growth of that segment of ARUP's business while also serving as a member of ARUP's Research & Development Executive Committee. She came to ARUP from TriCore Reference Laboratories, where she was chief of hematopathology and vice chairwoman of clinical affairs for the University of New Mexico Department of Pathology. Before that, she spent 10 years at Stanford School of Medicine as a faculty member.
George also holds numerous professional leadership roles. She is the current president of the International Society for Laboratory Hematology and has been in committee leadership positions for the College of American Pathologists (CAP), the American Society for Clinical Pathology, the American Society of Hematology, and the United States and Canadian Academy of Pathology. In 2014, CAP honored George with a Lifetime Achievement Award.
George said she is excited to take on the challenge of her new role, in which she will act as the primary liaison between the medical and business/administrative functions of ARUP. She said she knows how key this role is, especially in the midst of a pandemic. "We will remain laser focused on the delivery of accurate, timely lab testing, which supports clinical quality and patient safety for ARUP's hospital and health system clients nationwide."
George said she strives as a leader to "engage, inspire, and build consensus, bringing in diverse voices and facilitating collaboration."
"My success in this role will be ARUP's success and the success of each one of our partners," she said.
ARUP CEO Sherrie Perkins, MD, PhD, said George brings a perfect blend of academic accomplishment with laboratory and management expertise to her new position.
"I am so pleased to welcome Dr. George in this important leadership role," Perkins said. "Her vision, informed by her broad experience in laboratory medicine and ability to execute on that vision, will benefit ARUP and all of our clients in Utah and nationwide."
Delgado also welcomed George to her new role.
"Many thanks to ARUP's medical directors and staff for their support during my tenure as chief medical officer," he said. "In my new position, I pledge to continue to support the academic, medical, and teaching missions of ARUP."
About ARUP Laboratories
Founded in 1984, ARUP Laboratories is a leading national reference laboratory and a nonprofit enterprise of the University of Utah and its Department of Pathology. ARUP offers more than 3,000 tests and test combinations, ranging from routine screening tests to esoteric molecular and genetic assays. ARUP serves clients across the United States, including many of the nation's top university teaching hospitals and children's hospitals, as well as multihospital groups, major commercial laboratories, group purchasing organizations, military and other government facilities, and major clinics. In addition, ARUP is a worldwide leader in innovative laboratory research and development, led by the efforts of the ARUP Institute for Clinical and ExperimentalPathology®. ARUP is ISO 15189 CAP accredited.
ARUP Media Contact
Lisa Carricaburu, 801-541-5041, lisa.carricaburu@aruplab.com