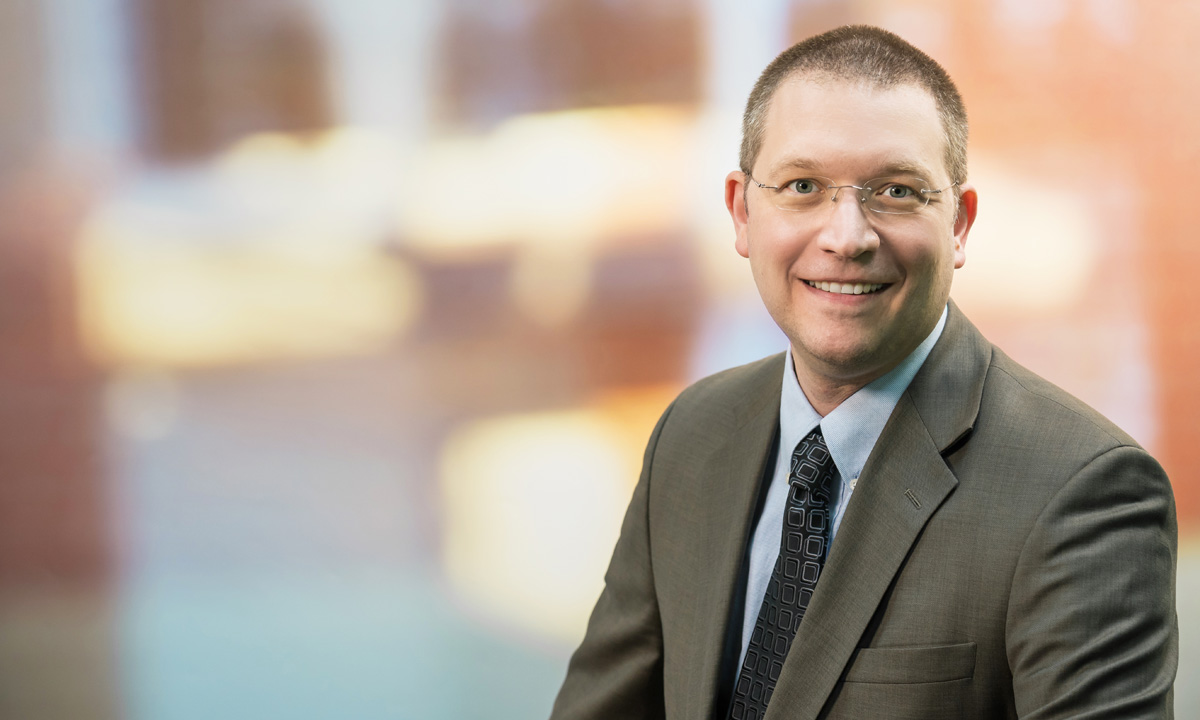 July 1, 2019
---
SALT LAKE CITY—ARUP Laboratories' CEO Sherrie Perkins, MD, PhD, has appointed Jonathan Genzen, MD, PhD, as the new chief operations officer of ARUP Laboratories. Genzen will begin his new role on July 1.
Genzen has held a number of positions since starting at ARUP in January 2013. He served as Chemistry section chief, as well as medical director for the Automated Core Laboratory, Laboratory Automation, and the Farmington Clinical Laboratory, among other responsibilities. His focus on process improvement has supported numerous ARUP solutions in standardization, scalability, and efficiency. Prior to ARUP, Genzen was a faculty member in the Department of Pathology and Laboratory Medicine at Weill Cornell Medical College.
"Dr. Genzen brings a wealth of knowledge about the practice of laboratory medicine, automation, and standardization—all important initiatives for ARUP," said Perkins. "He has been a leader here in chemical chemistry, both academically and operationally, and will help ARUP navigate through the growth challenges ahead."
In this executive leadership role, Genzen will oversee the operations and quality standards encompassing more than 65 ARUP labs, all centralized in Research Park in Salt Lake City. He will continue as an associate professor of pathology at the University of Utah School of Medicine.
"I'm looking forward to the opportunity to work across multiple divisions and help ARUP continue to expand quality improvement initiatives and enhance ongoing relationships with our client laboratories," said Genzen. "I'm excited to work with such an amazing laboratory team and will continue to support a patient-centric focus in everything we do."
Genzen is replacing Leslie Hamilton who served as interim chief operations officer. Genzen earned his MD and PhD at the University of Chicago and completed his clinical pathology residency at Yale-New Haven Hospital/Yale University Department of Laboratory Medicine, where he also conducted a postdoctoral research fellowship. He is board certified in clinical pathology by the American Board of Pathology and is a fellow of the American Society for Clinical Pathology (ASCP) and the College of American Pathologists (CAP). He is an active member and volunteer with ASCP, CAP, the American Association for Clinical Chemistry (AACC), and the Academy of Clinical Laboratory Physicians and Scientists (ACLPS).
About ARUP Laboratories
Founded in 1984, ARUP Laboratories is a leading national reference laboratory and a nonprofit enterprise of the University of Utah and its Department of Pathology. ARUP offers more than 3,000 tests and test combinations, ranging from routine screening tests to esoteric molecular and genetic assays. ARUP serves clients across the United States, including many of the nation's top university teaching hospitals and children's hospitals, as well as multihospital groups, major commercial laboratories, group purchasing organizations, military and other government facilities, and major clinics. In addition, ARUP is a worldwide leader in innovative laboratory research and development, led by the efforts of the ARUP Institute for Clinical and Experimental Pathology®. ARUP is ISO 15189 CAP accredited.
ARUP Media Contact:
Peta Owens-Liston, 801-583-2787 ext. 3635, peta.liston@aruplab.com