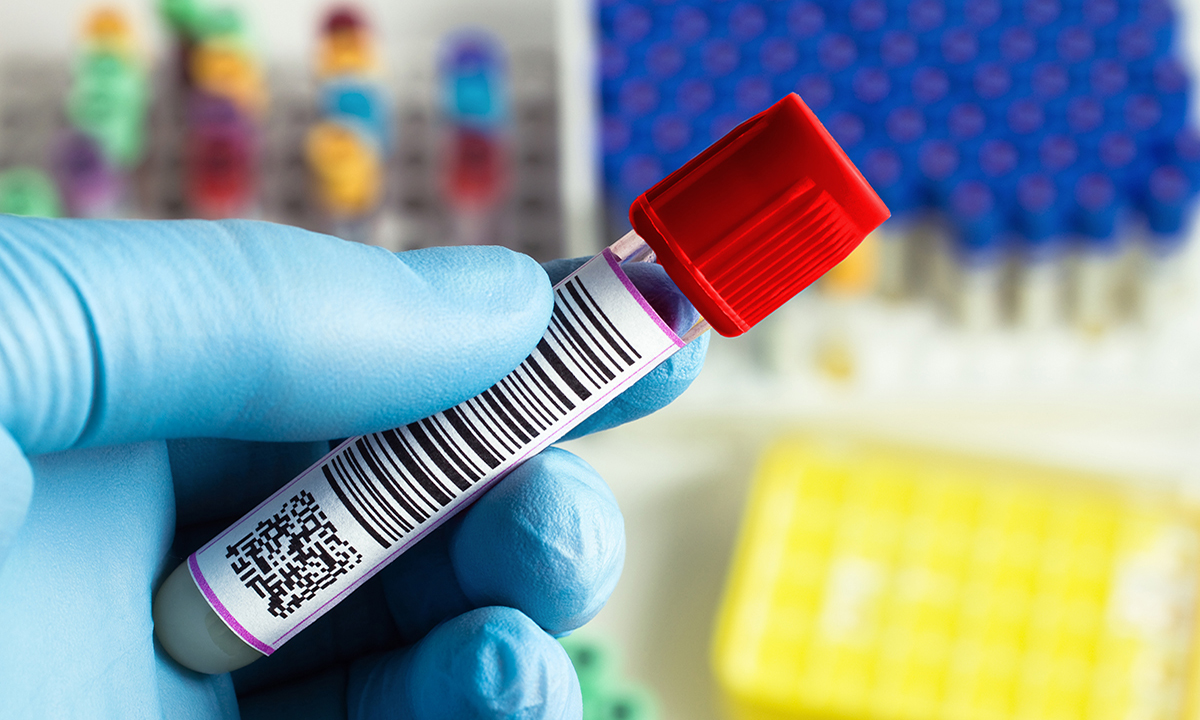 May 13, 2020
SALT LAKE CITY—ARUP Laboratories today announced that it is making a second COVID-19 IgG antibody test available nationwide.
The test, manufactured by EUROIMMUN, a PerkinElmer company, adds to ARUP's suite of COVID-19 tests offered nationwide, which includes an antibody test manufactured by Abbott and a molecular diagnostic test to detect active SARS-CoV-2 infection. ARUP's menu of more than 3,000 tests also offers cytokine tests and other assays that providers are using to help guide COVID-19 treatment decisions.
"ARUP was developing and validating COVID-19 testing well before the pandemic took hold, and our efforts haven't slowed," said CEO Sherrie L. Perkins, MD, PhD. "Our laboratory scientists remain hard at work on new offerings to ensure that ARUP provides the most accurate and valuable tests for patients as the COVID-19 testing environment continues to evolve."
The availability of the second antibody test gives providers nationwide another option to test for IgG antibodies to SARS-CoV-2.
Both tests detect the presence of these antibodies, which are proteins in the blood that attach to the virus and help the body eliminate it. Individuals begin to develop IgG antibodies about seven days after having been exposed to COVID-19, and while their presence provides evidence of exposure, it remains to be proven whether IgG antibodies provide immunity.
The two tests differ in that each detects antibodies to a different SARS-CoV-2 viral antigen. The tests also use different methodologies. The EUROIMMUN test is an enzyme-linked immunosorbent assay, while the Abbott test is a chemiluminescent immunoassay.
"The availability of two IgG tests using different methodologies, with each detecting antibodies to a different part of the virus, may be helpful in certain settings," said Julio Delgado, MD, ARUP's chief medical officer.
Both tests report results as "positive" or "negative" for IgG antibodies, but the EUROIMMUN test adds an index value that can be used to measure the level of antibody response to SARS-CoV-2 and to monitor changes in the antibody response to the virus over time with repeat testing.
"Beyond detecting an individual's exposure to COVID-19, these tests can be useful for evaluating the prevalence of COVID-19 in a community," Delgado said. "The EUROIMMUN test can also help clinicians understand the level of the antibody response and the duration of long-lasting immunity to the disease."
ARUP has offered the Abbott antibody test nationwide since April 24. The EUROIMMUN test was available in limited settings starting in early April, before today's nationwide rollout.
"We are honored to collaborate with one of the most prestigious clinical reference laboratories in the United States in providing reliable and accurate antibody testing options for patients nationwide," said Hamid Erfanian, CEO of EUROIMMUN U.S. "Antibody testing will continue to play a crucial role in determining possible immunity, which many experts believe is key in achieving recovery from this pandemic."
Visit ARUP's COVID-19 page or ARUP Consult's COVID-19 topic for more information about COVID-19 testing at ARUP.
About ARUP Laboratories
Founded in 1984, ARUP Laboratories is a leading national reference laboratory and a nonprofit enterprise of the University of Utah and its Department of Pathology. ARUP offers more than 3,000 tests and test combinations, ranging from routine screening tests to esoteric molecular and genetic assays. ARUP serves clients across the United States, including many of the nation's top university teaching hospitals and children's hospitals, as well as multihospital groups, major commercial laboratories, group purchasing organizations, military and other government facilities, and major clinics. In addition, ARUP is a worldwide leader in innovative laboratory research and development, led by the efforts of the ARUP Institute for Clinical and Experimental Pathology®. ARUP is ISO 15189 CAP accredited.
Media Contacts
Brian Jackson brian.jackson@aruplab.com 801-583-2787 ext. 3191
Lisa Carricaburu lisa.carricaburu@aruplab.com 801-583-2787 ext. 3842