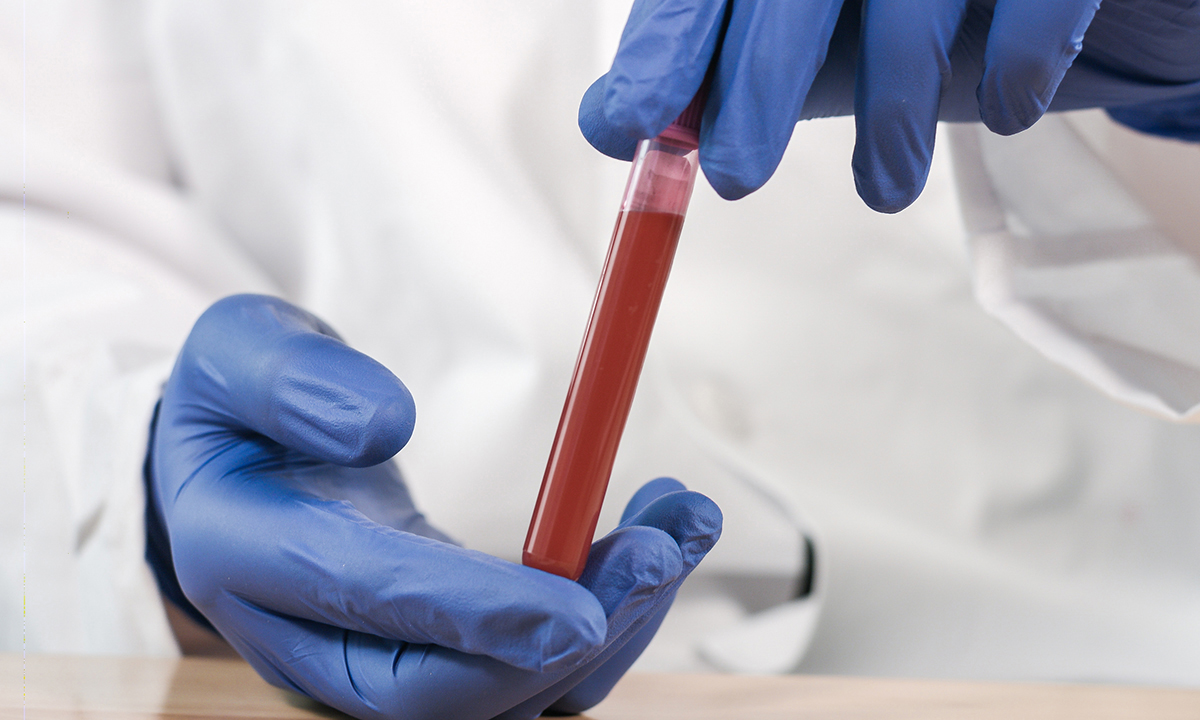 April 20, 2020
SALT LAKE CITY—ARUP Laboratories today announced it will begin rolling out COVID-19 antibody testing nationwide by the end of this week.
IgG antibody tests help detect antibodies to SARS-CoV-2, the virus that causes COVID-19, providing evidence that a person has been exposed to the virus. ARUP's test is a qualitative IgG assay, meaning test results will be reported as either positive or negative for the presence of IgG antibodies.
After an initial rollout this week, ARUP will continue to build capacity to meet what it anticipates will be extraordinary demand for the test, which it will perform using chemiluminescent microparticle immunoassay methodology on the Abbott high-throughput ARCHITECT platform.
"We chose to partner with Abbott because like ARUP, it is a respected, well-established healthcare provider known for quality diagnostic products and a commitment to patient care," said Sherrie L. Perkins, MD, PhD, ARUP's CEO.
Today's announcement means community hospitals, health systems, academic medical centers and other healthcare organizations across the United States will gain access to high-quality antibody testing, whether they intend to use the test to understand how wide a COVID-19 outbreak is or to gain a better understanding of whether antibodies to SARS-CoV-2 provide definitive immunity to the disease.
As researchers learn more about SARS-CoV-2, antibody test results also will be used to help develop treatments and vaccines for COVID-19.
"ARUP is proud to offer this qualitative test as one in a suite of tests that can provide clinicians and patients with vital information to help diagnose, monitor, and treat COVID-19," said Julio Delgado, MD, ARUP vice president, chief medical officer, and director of labs.
ARUP earlier this month began offering an IgG enzyme-linked immunosorbent assay (ELISA) in limited settings. It will provide more information soon about when that test will be broadly available.
For more information about COVID-19 antibody testing, visit ARUP's COVID-19 page or the ARUP Consult COVID-19 topic.
About ARUP Laboratories
Founded in 1984, ARUP Laboratories is a leading national reference laboratory and a nonprofit enterprise of the University of Utah and its Department of Pathology. ARUP offers more than 3,000 tests and test combinations, ranging from routine screening tests to esoteric molecular and genetic assays. ARUP serves clients across the United States, including many of the nation's top university teaching hospitals and children's hospitals, as well as multihospital groups, major commercial laboratories, group purchasing organizations, military and other government facilities, and major clinics. In addition, ARUP is a worldwide leader in innovative laboratory research and development, led by the efforts of the ARUP Institute for Clinical and Experimental Pathology®. ARUP is ISO 15189 CAP accredited.
ARUP Media Contact
Brian Jackson, MD, MS, ARUP medical director, brian.jackson@aruplab.com, 801-583-2787 ext. 3191