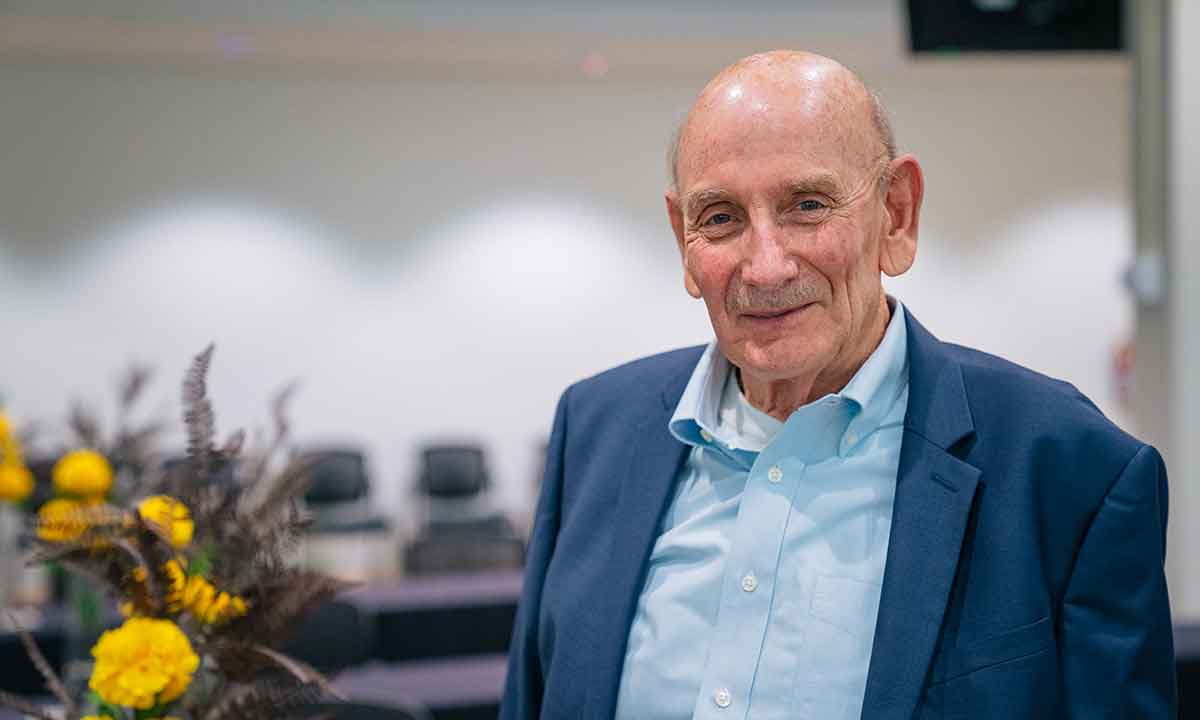 Harry R. Hill, MD, has been honored by the creation of the Harry R. Hill Presidential Endowed Chair in the University of Utah Department of Pathology, where he was a professor for 47 years before his retirement from the U and ARUP Laboratories on October 1, 2021.
October 4, 2021
SALT LAKE CITY—The University of Utah Department of Pathology and ARUP Laboratories today announced the creation of the Harry R. Hill, MD, Presidential Endowed Chair, the department's sixth endowed chair and the first created since 2013.
Hill, the renowned immunologist and cofounder of ARUP for whom the chair is named, retired from the U and ARUP on October 1, 2021. The new presidential endowed chair creates an opportunity for the Pathology Department to recognize a new or current faculty member for excellence in leadership and/or academic contributions. The person holding the chair will have access to income from the endowment to support research, education programs, and new initiatives.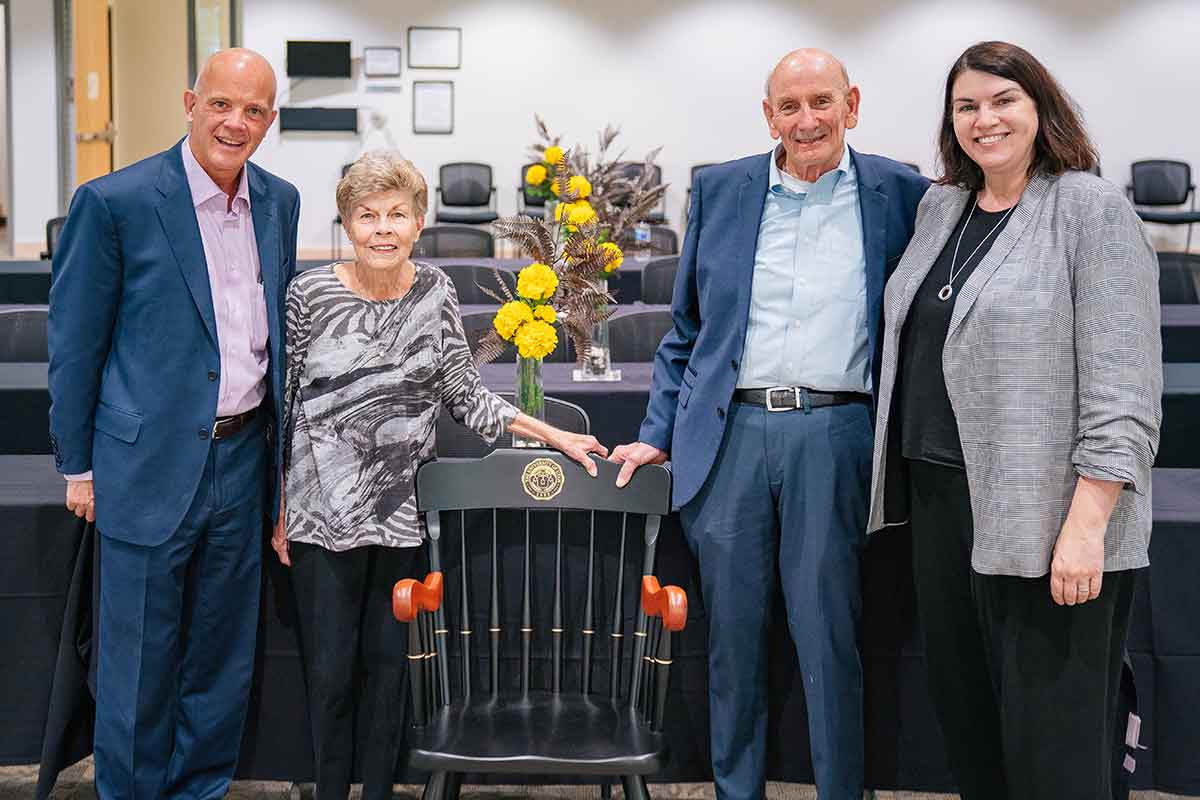 "Dr. Hill has been a seminal leader and role model throughout his 47 years as a faculty member at the U," said Peter Jensen, MD, chairman of the Department of Pathology and the ARUP Board of Directors. "A key member of the team that founded ARUP, he has been instrumental in driving our continuous focus on outstanding patient care and innovation in the field of laboratory medicine."
"I count myself among many, many of Dr. Hill's colleagues, students, and patients who have benefited greatly from his expertise as well as his mentorship and friendship," added ARUP CEO Andy Theurer. "We're so pleased that this endowed chair will now carry on his legacy."
The establishment of the endowed chair was a surprise for Hill, who first learned about it during remarks made by Jensen at Hill's retirement open house at ARUP on October 1.
"My time at the U and at ARUP has been an incredible experience, and I am humbled," Hill said. "I can't believe this honor. Thank you." Among many other career accomplishments, Hill, ARUP medical director of cellular and innate immunology at the time of his retirement, is credited with creating both the first immunology lab and the first immunology clinic at the U and ARUP. He is a widely recognized authority in primary immunodeficiency diseases such as hypogammaglobulinemia, chronic granulomatous disease, Job syndrome, and many others.
In addition to being among the group of innovators who founded ARUP in 1984, Hill also was the first director and the driving force behind the ARUP Institute for Clinical and Experimental Pathology®. Notably, the National Institutes of Health has funded Hill's research for more than 40 years as he and his colleagues have investigated a myriad of topics, including the role of cytokines in inflammation and disease and the molecular causes of primary immune deficiencies, to name just two. He is an author of nearly 300 peer-reviewed papers.
Read more about Hill in this article.
The Department of Pathology has five other presidential endowed chairs, including two that honor Carl Kjeldsberg, MD, and John Matsen, MD, both of whom cofounded ARUP along with Hill. The most recent chair, honoring Matsen, was established in 2013.
About ARUP Laboratories
Founded in 1984, ARUP Laboratories is a leading national reference laboratory and a nonprofit enterprise of the University of Utah and its Department of Pathology. ARUP offers more than 3,000 tests and test combinations, ranging from routine screening tests to esoteric molecular and genetic assays. ARUP serves clients across the United States, including many of the nation's top university teaching hospitals and children's hospitals, as well as multihospital groups, major commercial laboratories, group purchasing organizations, military and other government facilities, and major clinics. In addition, ARUP is a worldwide leader in innovative laboratory research and development, led by the efforts of the ARUP Institute for Clinical and Experimental Pathology®. ARUP is ISO 15189 CAP accredited.
ARUP Media Contact
Jennifer Dobner, media@aruplab.com, 801-718-2123
A photo of Harry R. Hill, MD, is available upon request