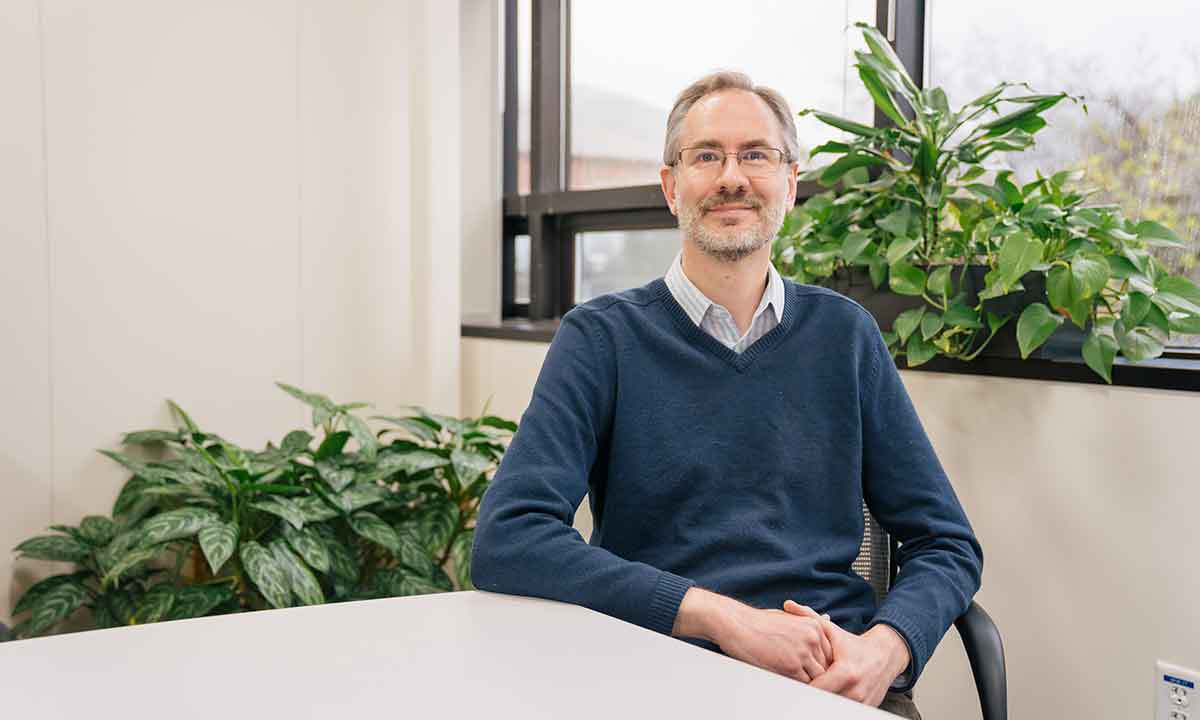 In a Clinical Laboratory News article he coauthored, ARUP Medical Director Brian Jackson, MD, describes how the COVID-19 pandemic has expanded access to testing services and created an opportunity for clinical laboratories to build on patient-centered lab stewardship.
August 11, 2021
Crisis often fuels innovation, and the COVID-19 pandemic has been no exception.
Innovations that improve access to laboratory testing have accelerated since the pandemic began, an ARUP medical director says, and if clinical laboratories embrace such innovations while also mitigating risks, they stand to advance the practice of patient-centered laboratory stewardship.
"Lab stewardship is really just about doing the right thing for the patient, so expanding access, of course, fits," said Brian Jackson, MD, ARUP medical director of Support Services, IT, and Business Development.
Jackson teamed up with Michael Astion, MD, PhD, medical director of the Seattle Children's Hospital Department of Laboratories, to write, "Moving Toward Patient-centered Laboratory Stewardship." The recent article for the American Association for Clinical Chemistry's Clinical Laboratory News (CLN) builds on other work by Jackson in which he has advocated for the U.S. healthcare system to hasten a move to "patient-centered capitalism," which puts patients ahead of profit maximization by the corporations that provide healthcare services and products, including components of lab testing. Previous articles have appeared in ARUP's magazine, Magnify, and on the online health news site STAT.
The CLN article on which Jackson and Astion collaborated applies patient-centered capitalism directly to lab stewardship, which they define as a set of activities, policies, and procedures that improve four aspects of lab testing: test ordering, result retrieval, result interpretation, and financial fairness.
For lab stewardship to be truly patient centered, they argue, access to testing is an important fifth aspect "because the correct test is irrelevant if the patient is unable to complete the testing process."
Jackson and Astion explore each aspect of lab testing from a patient-centered perspective in some detail, and note how the pandemic has made a difference. Examples of expanded access to lab testing prompted by COVID-19 include the availability of in-home testing and of in-home collection of specimens by the patient or by a mobile healthcare professional, as well as greater access to community and drive-through testing sites. The economics of services such as these is also becoming more favorable for providers and in some cases, for patients, too, they write.
"Patients throughout the United States clearly like the convenience that the pandemic necessitated. Health systems have responded by integrating improved access to lab testing into their scope of care, which now includes a significant telemedicine component," according to the article. "It follows that expanded access to testing is likely to persist, and innovation will accelerate."
This is good, but Jackson and Astion also sound a warning: Removing barriers to access has the potential to expand waste and abuse. It may encourage "quackery," or the release of tests before there is evidence of their utility.
"Laboratory stewardship programs that put in safeguards to avoid these excesses, while expanding access to medically necessary testing, will be on the vanguard of improving patient-centered care," Jackson and Astion write.
Access the article for more detail.
Lisa Carricaburu, lisa.carricaburu@aruplab.com