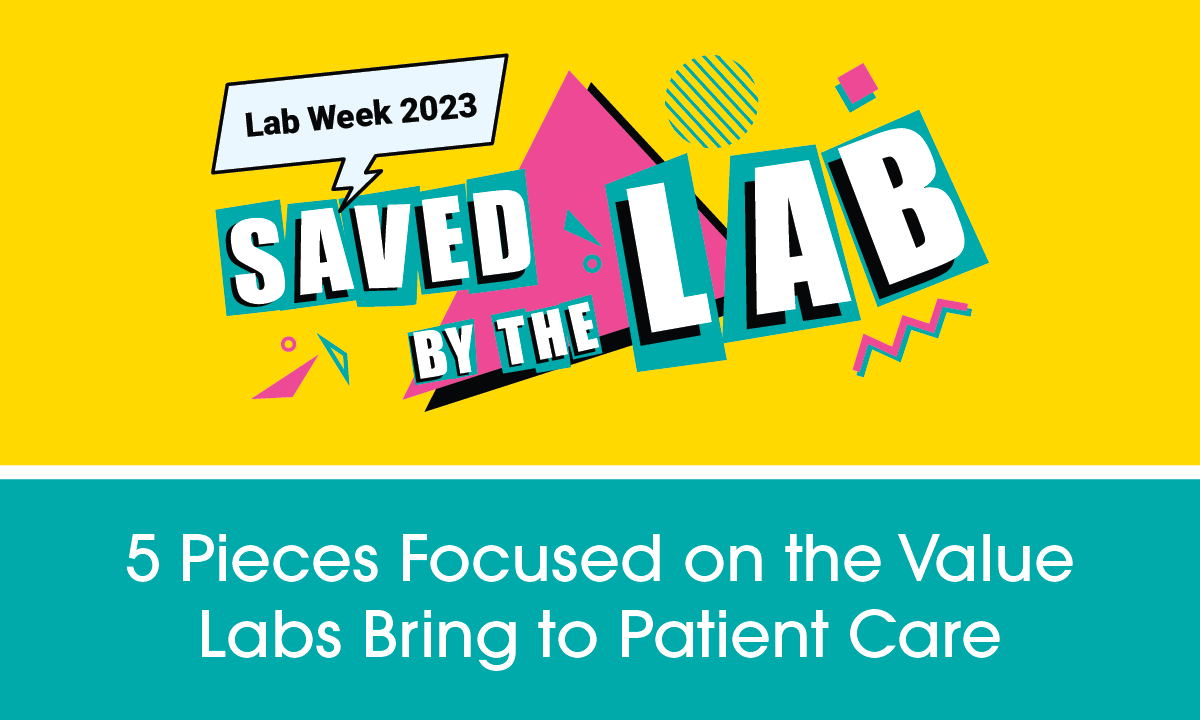 April 24, 2023
As medical laboratory science has often been overlooked in the healthcare field, we are kickstarting Lab Week by putting a spotlight on the important role that medical laboratory professionals have in improving and saving patient lives.
Check out the following podcast episodes, articles, and educational resources below that show the value of labs and how important high-quality testing is for both accurate diagnosis and treatment.
1. LabMind Podcast
An Interview With Dr. Susan Edralin: What Laboratory Leaders Aren't Discussing With Hospital Administrators, But Should Be
Laboratories are often thought of being behind the scenes, but it takes a team of people to optimize healthcare, and laboratories play an important role. Susan Edralin, DBA, MBA, MT(ASCP), discusses how you can step forward to communicate the value contribution of pathology and your lab to healthcare administrators.
2. ARUP's Highly Sensitive Tests Help Solve Diagnostic Puzzles for Patients With Systemic Mastocytosis
Tracy George, MD, ARUP Laboratories president and chief scientific officer, has led the effort to develop highly sensitive tests at ARUP that aid in the diagnosis of systemic mastocytosis (SM). These developments have helped Nathan Boggs, MD, PhD, an SM translational researcher, in his efforts to diagnose patients and his great success with the quantitative KIT D816V test that ARUP offers.
3. ARUP Medical Directors Seek New Diagnostic Tools, Treatment for Creatine Transporter Deficiency
An initiative underway at ARUP Laboratories and the University of Utah seeks to discover new diagnostic tools and gene therapies to treat creatine transporter deficiency (CTD), one of three cerebral creatine deficiency syndromes (CCDSs) that affect the central nervous system and can result in intellectual disability, autistic behavior, and epilepsy.
4. Magnify Magazine: The Art and Science of Diagnostic Medicine
Exploring the Legacy and Future of Transfusion Medicine at ARUP Laboratories
This edition of Magnify focuses on transfusion medicine and has stories about how ARUP Laboratories has grown its transfusion medicine technologies, blood banking, and immunohematology programs to save patient lives and demonstrate how to optimize blood utilization.
5. Learn From the Experts: Continuing Education
ARUP's Institute for Learning offers a comprehensive catalog of more than 300 video lectures, spotlight videos, and podcasts and is a definitive resource for continuing education credit. Content is created by ARUP's medical directors, who are also faculty members at the University of Utah School of Medicine, along with other experts in laboratory medicine. Our online courses offer insight, in-depth analysis, and practical knowledge on the most relevant and emerging topics in laboratory medicine.
Here are some highlights from our recent and most popular video lectures and podcasts:
CE Video Lecture Recommendations
LabMind Podcast Episode Recommendations