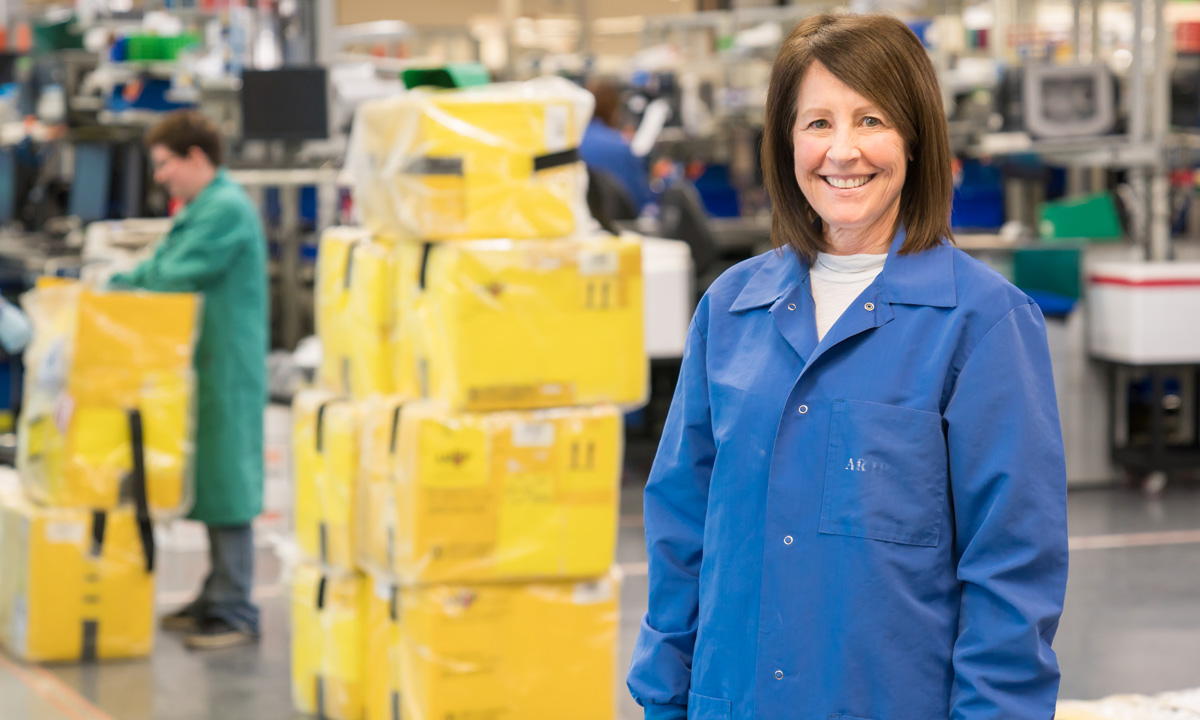 April 4, 2017
"The beauty is, you can find a shift here that fits any type of lifestyle you can imagine," says night shift manager Tracy Henion.
---
What goes bump in the night? At ARUP, it's likely someone working the evening or graveyard shift. Open 24/7, many of ARUP's labs depend on people working these shifts to keep up with the steady flow of incoming specimens and ensure rapid testing turnaround times.
With some 50,000 specimens being processed daily (representing approximately 30,000 patients), efficiency and committed personnel in the wee hours are essential. Their efforts also mean that the morning shift laboratorians can hit the ground running and not come in and immediately face an overwhelming volume. While shift start/end times may vary, generally the evening/swing shift runs noon to 10:30 p.m. or 2 p.m. to 12:30 a.m. The graveyard shift runs 9 p.m. to 7 a.m. Most labs have a smaller staff during these times.
"Since I'm usually the last one here, I prep everything so our morning crew can come in and start working right away," says Celeste Mayhew, who works nights in the Calculi lab. "It is an essential shift because we're keeping everything going. We run certain tests that need to be run through the night, and are meeting turnaround times and just keeping up with the quantity," adds Sarah McGurl who works graves in the Microbial Immunology Iab.
"Saturday is the busiest day of the week for ARUP, because of the lag time from hospital and clinics as they finish up their week; in general, we receive a higher number of samples during our graveyard shifts," says Tracy Henion, who has worked and/or managed the evening shifts at ARUP for more than 25 years.
Most of ARUP's laboratories are operational in the evening, granted with a much smaller staff than the daytime staff. Along with these laboratory night owls, staff from a variety of different areas within the company also ensures that everything runs smoothly. This includes people from IT, Security, and Bioengineering, to name a few. People in these supportive roles ensure less downtime if there are issues with instrumentation, technology, or automation machinery.
Nonetheless, those working these "off" hours need to be independent and self-sufficient—comfortable working alone. "The most common quality in a graveyard person and one that is usually necessary for the person to be happy on this shift is they must be self-motivated," says Allison Speer, manager of the graveyard shift. "There isn't much direction so you have to be able to know what needs to be done without being told."
Whom Night Shifts Attract and Why
While you might find "rookies" working these nocturnal shifts as they await openings in a daytime shift, you'll also find folks who find these shifts fit their lifestyle and needs. Active, outdoor types enjoy having daytimes to get out and play. For others, it can accommodate school or parenting schedules. The pay is usually 5 to 10 percent higher for these shifts. According to Henion, the most popular schedules tend to be the four ten-hour days and the seven-days-on, seven-days-off schedule.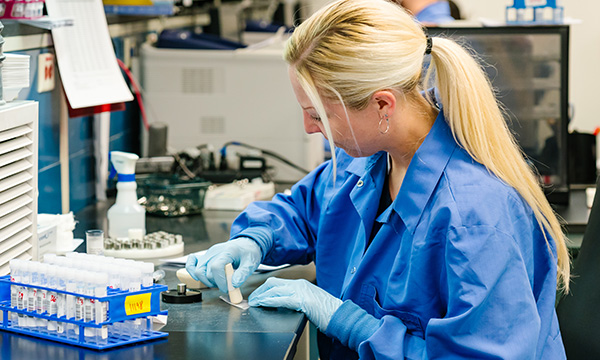 "I love it. I don't have to battle traffic, and I have a daytime life," says outdoor enthusiast Mayhew, who works 7/7, allowing her time with her son whom she has every other week. "The only downside is it's hard to have a date night," she admits with a grin.
People who work these late hours enjoy the quiet and working on their own with fewer distractions. McGurl, who listens to music or books while she works, adds, "I've worked all the shifts. This one [graves] is the most stress free and relaxing—there are fewer people around and part of the time I get the whole lab to myself. It allows for total focus."
ARUP's many different shift scenarios allow for greater flexibility. "The beauty is, you can find a shift here that fits any type of lifestyle you can imagine," says Henion.
Peta Owens-Liston, Science Communications Writer
Related blog
"All-Star Puzzle-Solvers: Keeping a Major Lab's Information System in Shape"