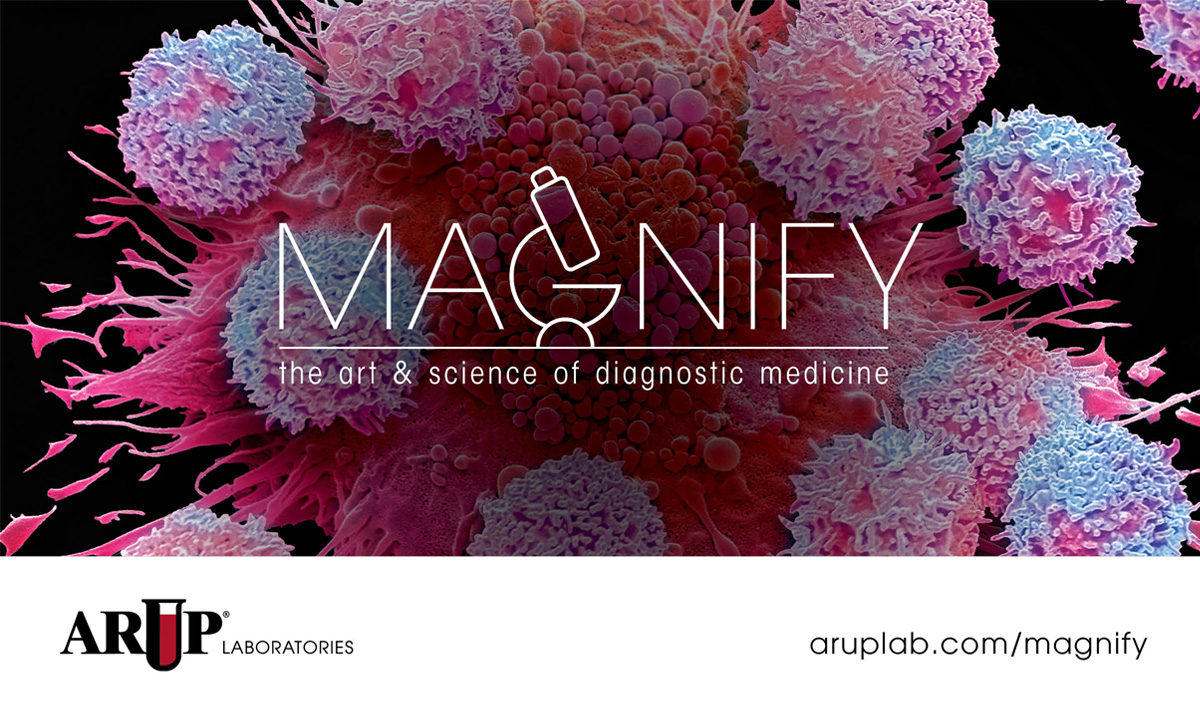 March 23, 2023
The Spring 2023 edition of ARUP Laboratories' magazine, Magnify: The Art and Science of Diagnostic Medicine, is now available online.
The newly published edition offers a look at the legacy and future of transfusion medicine at ARUP and the individuals optimizing blood banking, immunohematology, and transfusion medicine technologies to improve patient care.
In this issue:
Explore the history of transfusion medicine at ARUP and read about the individuals who helped shepherd ARUP and University of Utah Health through enormous change and advancement.
Meet Ryan Metcalf, MD, CQA(ASQ), section chief of Transfusion Medicine at ARUP and U of U Health and medical director of the Transfusion Service, and learn about his initiatives to optimize patient blood management and clinical practice through data.
Meet Waseem Anani, MD, the new medical director of ARUP Blood Services and the Immunohematology Reference Lab. He is pushing the boundaries of esoteric testing to produce new lifesaving therapies.
Learn about Sanguine, a new data visualization tool for use in patient blood management.
Read these and other articles in the latest edition of Magnify, and find previous issues here.
Camryn Fife, camryn.fife@aruplab.com