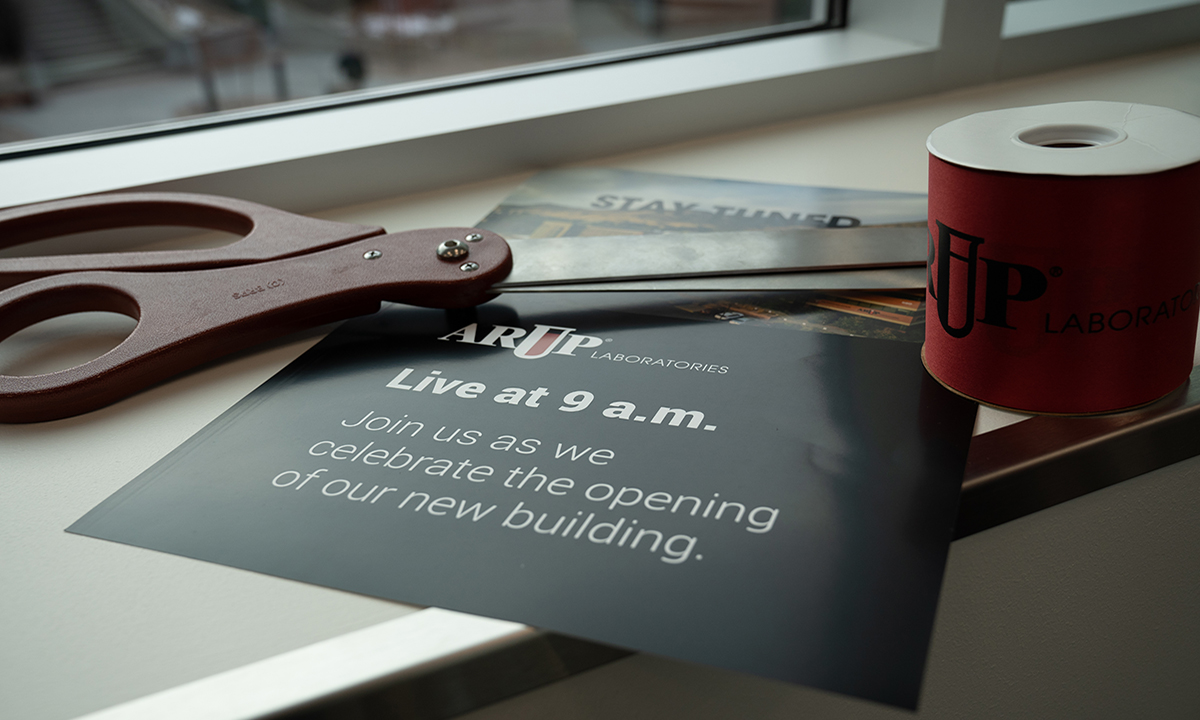 February 1, 2021
ARUP Laboratories marked an important milestone on February 1 with a ribbon-cutting ceremony broadcast via Facebook Live to celebrate the first-phase opening of its new 220,000-square-foot building. Upon its completion later this spring, the new building will add 140,000 square feet to ARUP's laboratory operations, including 35,000 square feet for specimen processing and approximately 1.4 miles of automated track.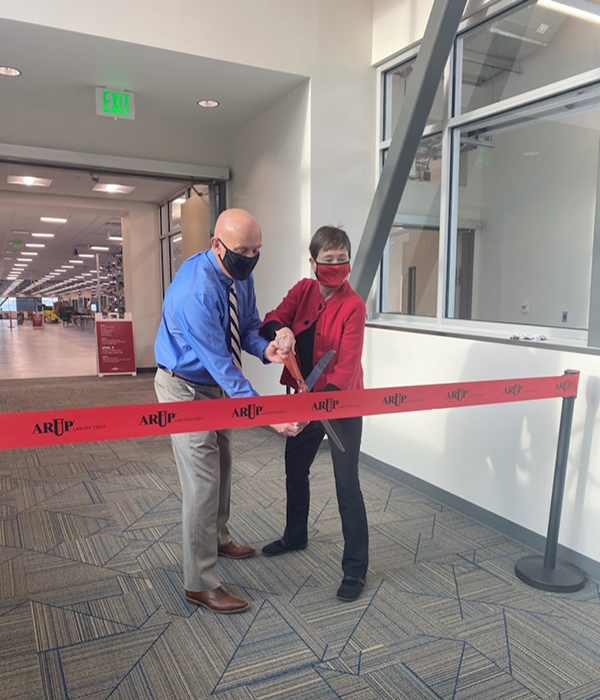 Standing on the newly built sky bridge that connects the new building to the existing facility, ARUP CEO Sherrie Perkins, MD, PhD, and President Andy Theurer, CPA, welcomed hundreds of employees who had logged on to view the celebration.
"As we designed this building, which was started more than 10 years ago, we created optimal space for a new automated specimen-transport system and large-scale automated laboratory operations," said Theurer.
"The addition of Building 4 represents much more than added space. It is a bold statement about our corporate culture, goals, and vision. This building will enable us to meet the growing needs of our employees, our clients, and the patients we serve for years to come," said Perkins.