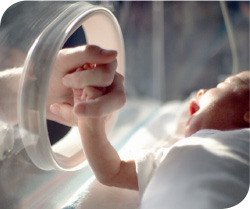 Timely detection of in utero drug exposure is critical for effective detection and management of intoxication, withdrawal syndrome, and long-term needs (social and medical) for exposed neonates. Two modes of testing are available: umbilical cord tissue and meconium.

---
Chain-of-custody may not be required:
Umbilical cord and meconium drug tests are performed to support clinical and social management decisions, and do not usually require chain-of-custody.
If chain-of-custody is required, ARUP will provide you a form, or will honor an external form. Contact ARUP Client Services for more information.