Tracing Downstream Costs Back to the Lab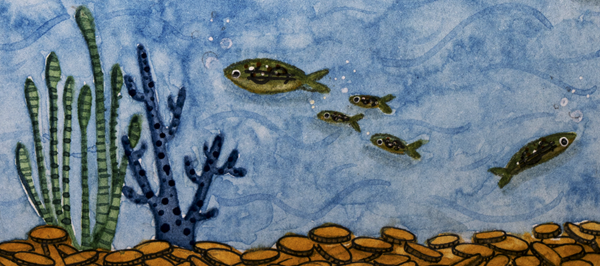 When hospitals want to cut expenses, the laboratory is often the last place administrators look. After all, lab tests typically account for only 2 to 3 percent of total costs.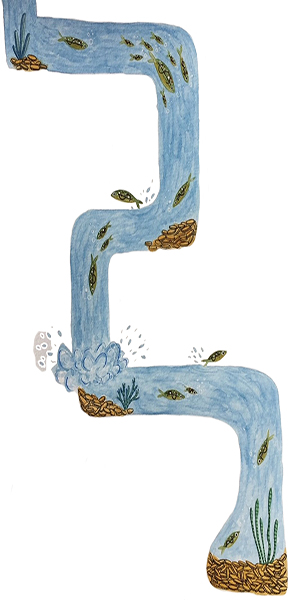 Yet Andrew Fletcher, MD, ARUP's medical director of Consultative Services, likes to remind administrators that diagnostic results inform decisions that lead to many other downstream costs that could be avoided with smarter testing.
"The laboratory drives everything else in healthcare," Fletcher says. "Fix your lab, and you can cut down on [a Patient's] length of stay in the hospital, as well as radiology and pharmacy costs."
"We learned that you can do laboratory utilization and physicians will appreciate it, and the healthcare organization will appreciate it."
Andrew Fletcher, MD, Medical Director, Consultative Services
Consider the troponin test, commonly performed in emergency departments on patients complaining of chest pain—one of the most common reasons for emergency room (ER) visits. (Ten million Americans visit ERs annually complaining of chest pain.) Chest pain could indicate a heart attack, so doctors typically repeat a blood test to evaluate changing levels of troponin, the protein the heart releases when damaged. Some hospitals repeat troponin tests every six hours, while others may repeat them every four hours; the American Heart Association and other authorities recommend repeat testing three to six hours after the initial test.
Fletcher helped spearhead a change in his previous role at Mountain States Health Alliance (now Ballad Health) that shaved the time for repeat testing from six hours to three. What happened as a result? Astounded administrators saw a remarkable drop in patients' length of stay because performing the repeat test earlier enabled the health system to release patients whose test results ruled out heart attacks. Patients who would have been admitted ended up not having to spend the night. A 24-hour stint in the hospital typically costs an estimated $2,000.
Avoiding Downstream Costs via Radiology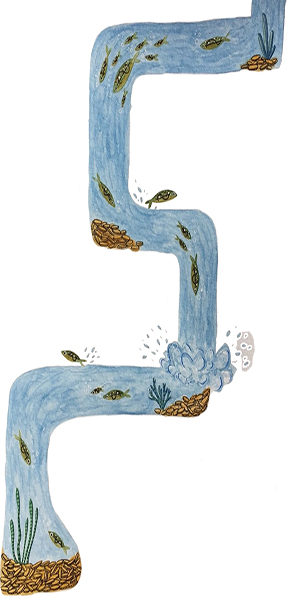 In addition to shortening length of stay, laboratory tests also can influence radiology costs. Consider the D-dimer test, the go-to test for patients suspected of having blood clots in the lungs or elsewhere (referred to as pulmonary embolisms, or as deep vein thrombosis, respectively). Elevated levels of D-dimer protein may indicate a blood clot. If the results indicate elevated levels, physicians order CT scans for their patients.
However, a variety of factors unrelated to a clot can cause high D-dimer levels, which led Choosing Wisely, a campaign headed by the American Board of Internal Medicine, to develop a risk-stratification strategy to help doctors determine whether the D-dimer test is the best choice for a specific patient suspected of having a clot.
Some hospitals have embedded this risk-stratification tool into their test order entry fields to help physicians determine whether a patient is a good candidate for the test. One ARUP client saw CT scan orders drop from 6 percent to 2 percent of patients coming into the ER with suspected blood clots. In addition to reducing radiology costs, this also saved patients unnecessary exposure to radiation. (Exposure from a CT scan is equivalent to that from 150 chest X-rays.) For patients who did receive scans, insurance companies were more likely to pay for the scans because the Choosing Wisely tool justified the procedure.
One ARUP client saw CT scan orders drop from 6 percent to 2 percent of patients coming into the ER with suspected blood clots.
Avoiding Downstream Costs via Pharmacy
Pharmacy costs lead the way among hospital ancillary service expenses, and typically are five to six times more than laboratory costs for a hospital. That's not surprising when you consider that the United States has some of the highest prescription drug prices in the world.
Using lab tests wisely can curtail costs in this area significantly. A healthcare system, for example, can configure its test order entry system to alert physicians to tests available for monitoring the efficacy of therapeutic drugs. It also can build in mandatory monitoring of therapeutic drugs partway through treatment to ensure they are working.
The potential savings becomes obvious when you consider, for example, that a full cycle of a particular drug may run $100,000. If it is a five dose cycle, it breaks down to $20,000 per dose. An associated laboratory test (costing approximately $1,000) can be used partway through the treatment cycle to determine whether the drug is effective. For example, has the patient built up antibodies to the drug? If the answer is yes, the physician can review other treatment options. This not only saves perhaps $60,000 in drug expenses, it also ensures that patients are getting the best treatment for them and not wasting vital time.
In its first year, Fletcher's laboratory stewardship effort at Mountain States helped the health system save $871,000 in lab and downstream costs. He says other health systems can repeat that result by identifying opportunities and implementing better test utilization to cut costs while also improving patient care.
Lab stewardship efforts at Mountain States helped save $871,000 in lab and downstream costs.
"We learned that you can do laboratory utilization and physicians will appreciate it, and the healthcare organization will appreciate it," says Fletcher. "It is okay for the laboratory to speak up and practice laboratory medicine."

HOME