New Duplicate Testing Measures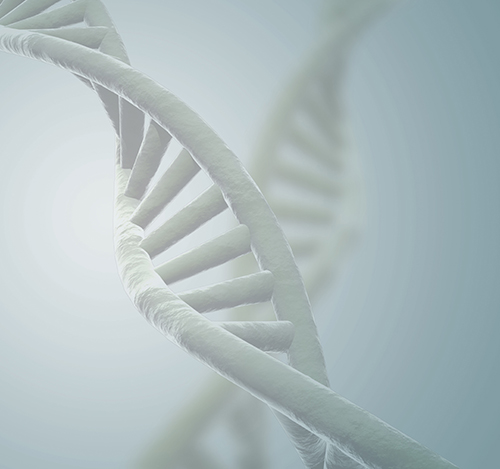 The red flag was waved last spring, when Cindy Meadows, an ARUP Laboratory group manager in genetics, was reviewing client reports and realized that one doctor had ordered the same genetic test on the same patient ten times, an expense that falls heavily on the patient, with genetic test costs ranging anywhere from $200 to $9,000 (e.g., exome sequencing on a patient and his/her parents).
Since then, ARUP has implemented measures to identify duplication of tests, specifically for "lifetime" tests—genetic tests that don't need to be repeated since one's DNA remains unchanged. "It was the right thing to do," says Meadows. "We needed to find a solution to start catching all of the unnecessary duplications, not just the blatant cases."
The results are in. Over a six-month period, ARUP identified more than $200,000 of duplicate genetic testing for all clients combined. Over time this could add up to a significant amount of unnecessary healthcare spending.
Three internal ARUP labs—the Molecular Genetics, Genetics Sequencing, and Fragment Analysis labs—identified 356 unique "lifetime" tests. In tracking these, ARUP found that clients had ordered, as duplicates, approximately 67 of these tests.
"Through our utilization management efforts, we partner closely with our clients to save them hard costs associated with sendout tests," says Brian Jackson, MD, MS, ARUP's vice president and chief medical informatics officer. "We're able to help our clients improve patient care by mitigating unnecessary testing and spending."
ARUP's Genetics Division has set up flags within its system based on a patient's name, birthday, and test-order history, so if a repeat test is requested, the staff creates an "except," canceling the test and notifying the client of the previous result. For example, if an expectant mother received a test to screen for cystic fibrosis with her first pregnancy, then if this test is re-ordered with an additional pregnancy, the system will alert ARUP staff.
With the need for effective test utilization, the cost of these molecular tests, and then doing what is best for the patient, it just made it clear that this was the right thing to do.
Cindy Meadows, Assistant Vice President, Genetics Group Manager
"When we find a true duplicate, we'll call the client to give them feedback on the results initially found and give them the option to cancel the test," explains Tim Mason, Integrated Oncology and Genetics Services supervisor, who oversees the pre-analytic processes for ARUP's genetic tests.
While catching duplicates in many other non-genetic tests can be more complex due to multiple variables, such as a patient's fluctuating physiology, one's genetic makeup remains constant. "Generally, we'll find the same mutations in a newborn as we will in that person at age 80," points out Elaine Lyon, PhD, ARUP's Molecular Genetics medical director.

HOME