Joint Test Directory Strengthens Test Ordering & Business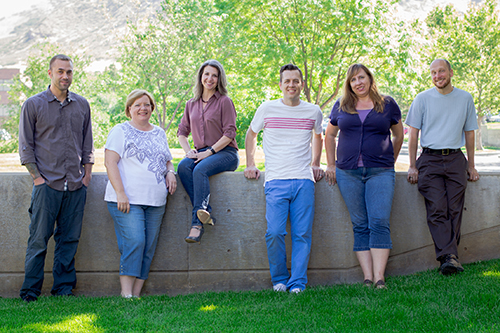 "We were absolutely buried in phone calls," recalls Jason Anderson, marketing and sales director for Intermountain Laboratory Services, part of the Intermountain Healthcare system. "A few years ago, our client service reps were constantly fielding questions about specimen requirements and other basic information." Anderson estimates that the incoming phone calls have now decreased by 15 percent and continue to decline each month.
What was the catalyst for this change? Anderson attributed it to their new Gateway™ website. This web-based, joint test directory allows ARUP clients to house all their laboratory test information—whether that testing is performed in house or sent out to other laboratories—in one centralized online location.
ARUP hosts Gateway and provides clients with the infrastructure to customize the site to their needs. Client administrators can add, edit, or delete a test; insert images to help convey information and avoid errors (i.e., a test tube with a red cap versus a green one); and incorporate sidebar menu items on their launch page linking users to specific topics such as specimen collection guidelines, general forms, and industry updates.
As of last December, ARUP Gateway surpassed 4 million views. "We attribute this growth to the value clients find in Gateway and to our account executives who are connecting our clients with it," says Julie Turner, Gateway product manager.
It's very convenient to have control over the look and feel of the site; we can make updates to it in conjunction with changes to the main website and branding.
Jason Anderson, Marketing and Sales Director, Intermountain Laboratory Services
Intermountain's Gateway site alone receives upwards of 50,000 hits a month. "It has really educated our clients about what we offer in terms of lab testing as well as other services," says Anderson. In addition to providing test information, Intermountain uses the site as a way to alert Gateway users about news and developments at Intermountain, as well as educational opportunities within the laboratory industry.
Apart from a small icon at the bottom of the screen that reads "powered by ARUP Gateway," the test directory identically matches the branding of the client's main website. "It's convenient to have control over the look and feel of the site; we can make updates to it in conjunction with changes to the main website and branding," says Anderson.
Tailoring Improvements Based on Client Feedback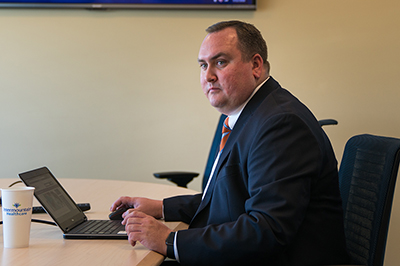 Client feedback informs ARUP how to continuously improve the product. When Intermountain said it needed a more efficient way to export the URLs of individual test pages from within the test directory—wanting to make it more accessible and avoid the tedium of copying and pasting— ARUP responded by including URLs as one of the fields in the test report export.
The test directory has attracted new clients and interested parties to Intermountain. "We didn't expect this," says Anderson. Gateway's mobile functionality is also a big boost for the Intermountain sales team, who can conveniently display Intermountain's test directory to potential and current clients on their mobile devices.
Intermountain Healthcare is one of 135 organizations using Gateway. "For us, Gateway has made huge differences both internally and externally," says Jessica Wahl, outreach lab services account manager and analyst at Strong Memorial Hospital, who finds using and updating the Gateway site to be easy and user friendly. It was up to nearly 15,000 views in January 2016. "We used to have a test index that wasn't reliable, but now we have this awesome tool," adds Wahl.
Wahl points out how Strong Memorial Hospital leadership supported the creation of a test-tier system on Gateway to guide test-ordering patterns, resulting in significant institutional savings. She explains that tier 1 tests have no ordering restrictions, tier 2 tests are restricted to boardcertified subspecialists, and tier 3 tests are restricted and require review and authorization.
" [Gateway] guides people toward proper ordering ultimately resulting in better patient care," says Turner, adding that all clients who purchase Gateway services receive training on how to customize and manage the site and are provided ongoing technical support.
We attribute this growth [4 million plus views] to the value clients find in Gateway and to our account executives who are connecting our clients with it.
Julie Turner, ARUP Gateway Product Manager
"Using Gateway to implement our tier levels has been key in the success of our program, ensuring the right test is ordered with appropriate clinical utility while also controlling costs," says Vicki VanDeWalle, a process improvement and projects manager at University of Rochester's Strong Memorial Hospital. "Gateway has made it easy."

HOME