Advancing Precision Medicine through Pharmacogenetics Test Prevents Adverse Drug Reactions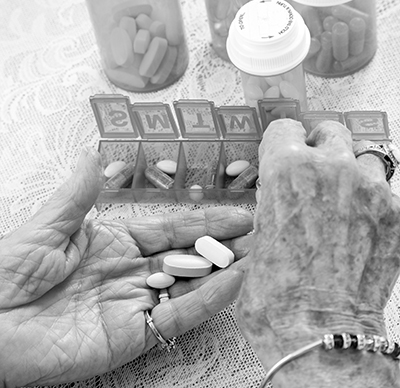 Her patient was suffering from severe depression, and despite prescribing an anti-depressant, University of Utah psychiatrist Anne Lin, MD, was not seeing any improvements. She switched the patient over to several other types of anti-depressants, but the depression didn't budge. Further aggravating the patient's wellbeing were side effects, including insomnia and nausea.
Lin ordered a gene panel test to gain insight into how her patient's body reacted to certain drug categories, in this case anti-depressants. She found that her patient was a poor metabolizer of an enzyme (CYP2D6) integral to metabolizing anti-depressant drugs. Her patient also had a mutation on her MTHFR gene, which plays a key role in the body's chemistry. (MTHFR activates folate, which is used to make various proteins required for physiological health; the inability to activate folate adversely affects production of neurotransmitters in the brain).
Such genetic tests, like ARUP's updated Cytochrome P450 Genotype Panel test (CYP), offer care providers with information key to personalizing therapy for their patients. Acording to the Centers for Disease Control and Prevention, adverse drug reactions cause more than 700,000 ER visits each year, with some 120,000 patients needing to be hospitalized for further treatment. When not metabolized properly, drugs can be lethal or completely ineffective.
Pharmacogenetic tests are proving especially helpful for patients within the psychiatric and elderly populations, who may be on multiple medications, as well as for treating children, who often have no personal history with medications.
Adverse drug reactions cause more than 700,000 ER visits each year, with some 120,000 patients needing to be hospitalized for further treatment. When not metabolized properly, drugs can be lethal or completely ineffective. Centers for Disease Control and Prevention
Many children's hospitals test all their young patients undergoing a tonsillectomy or adenoidectomy for CYP2D6 variants before surgery. (The CYP2D6 enzyme is involved in the metabolism and activation of certain drugs.) These relatively common procedures have resulted in deaths across the United States because some children who received codeine post-surgery as a pain reliever were genetically ultra-rapid metabolizers of codeine, which resulted in fatal amounts of morphine being produced by their bodies. CYP2D6 catalyzes the activation of codeine by converting it to morphine. The body's inherited ability to convert codeine to morphine by CYP2D6 can be determined with a genetic test before the drug is administered.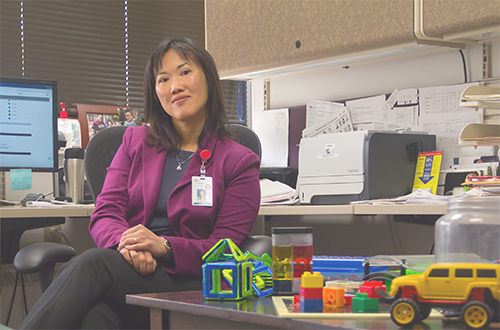 Addressing elderly patient populations, a recent observational study conducted in part by the University of Utah's College of Pharmacy and Program in Personalized Health Care, focused on people who were over 65 and taking at least three different medications. For those who received guidance based on the results of their genetic drug test, clinic and emergency room visits declined significantly.
"Considering that in just over four months we were already seeing cost savings suggests that such testing certainly makes sense in elderly patients who are taking multiple drugs," says Joseph E. Biskupiak, PhD, MBA, director of the University of Utah's Pharmacotherapy Outcomes Research Center (PORC).
ARUP's Genetic Test Focuses on Four Genes
For more than 15 years, ARUP has been providing CYP2D6 genotyping and other pharmacogenetic tests, currently more than 30, which are continually improved to reflect new scientific and medical findings. The most updated CYP test (Cytochrome P450 Genotype Panel) includes a comprehensive medication-recommendation report.
82 percent of Americans take at least one medication.
The report also includes access to GeneDose LIVE, an interactive (real-time) risk-management tool offered through Coriell Life Sciences (CLS). While blood specimens are the most common specimen for genetic tests, this test can also be done using saliva, which is often preferred by patients (no needles!) and doesn't require a phlebotomist.
The panel test focuses on four genes that predict drug metabolizing enzyme activity for many commonly administered drugs. "I chose them based on the range of gene-based dosing guidelines published for these four genes and commonly prescribed drugs, many of which involve more than one gene," says Gwen McMillin, PhD, a medical director of Toxicology and Pharmacogenetics at ARUP.
Test results inform physicians as to whether a patient will metabolize certain drugs quickly or slowly, providing a guide to selecting certain drugs and dosages tailored to that patient and preventing adverse reactions, including therapeutic failure.
Everyone's metabolism is unique. This test will help identify those people who are at increased risk for therapeutic failure or toxicity from certain drugs.
Gwen McMillin, PhD, ARUP Medical Director of Toxicology and Pharmacogenetics
CLS has the technology to interpret the results ARUP's genetic test provides and to produce an easy-to-view, comprehensive report that lists medications that are standard, low-risk, or high-risk for a specific patient. "We're increasingly focused on providing our clients with a deep, information-rich context for the test results they receive," says Brian Jackson, MD, MS VP, chief informatics officer. "This knowledge allows clinicians quick access to comprehensive information, including references to evidence-based research, to guide them in patient care."
Metabolizing Drugs: Is Everyone Different?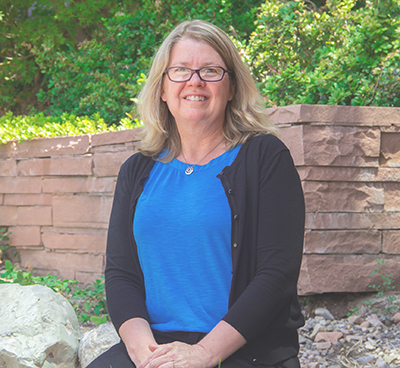 All patients who require drug therapy could potentially benefit from this personalized approach to drug and dose selection. The medication-recommendation report is particularly relevant to drugs used in treating pain and psychiatric conditions, but many classes of medications are represented in the report. GeneDose LIVE allows for further personalization of therapy by including co-medications, lifestyle factors, and clinical factors that could contribute to risk of adverse events.
The recommendations provided by the CYP panel report are based on well-vetted guidelines, including those published by the Clinical Pharmacogenetics Implementation Consortium, for gene-based drug and dose selection.
"Drugs may be activated or inactivated by metabolism. There may be multiple routes of metabolism, involving several enzymes," explains McMillin. Drug metabolism is also influenced by non-genetic factors, including drug-to-drug interactions, food-drug interactions, kidney and liver function, age, and body size. "Everyone's metabolism is unique. This test will help identify those people who are at increased risk for therapeutic failure or toxicity from certain drugs," adds McMillin.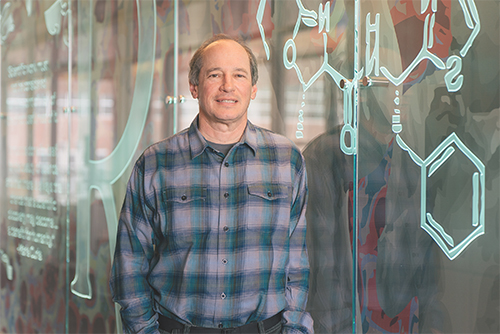 In poor metabolizers, a drug that is inactivated by metabolism can build up to potentially toxic concentrations of active drug in the blood, as is the case with many antidepressants. A drug that is activated by the affected enzyme may not work at all in a poor metabolizer because the drug would not be activated as expected. Generally, accumulation of an active drug suggests dose-related toxicity, while accumulation of an inactive drug suggests therapeutic failure. Based on the results, a doctor may want to select an alternate drug or adjust the dosage.
Intermediate metabolizers have impaired metabolism with specific drugs, which may or may not impact drug and dose selection. In a rapid or ultra-rapid metabolizer, a drug can be metabolized too fast, leading to higher than expected blood concentrations of an active drug that could become toxic. A drug inactivated by the affected enzyme may not work at all if it's metabolized too quickly. As with poor metabolizers, such cases of extreme metabolic activity may prompt a doctor to select an alternate drug or adjust the dose.
The results of pharmacogenetic tests reinforce the fact that everybody is different and treatments need to be individualized to be most effective. The CYP panel is one example of how precision diagnostics are sharpening the "precision" in personalized medicine.
The fourth leading cause of death in the United States is adverse drug reactions.
The test results for Lin's patient, who was suffering from depression, prompted her to prescribe an antidepressant that was not metabolized through the CYPD26 enzyme. She also gave her a supplement, l-methylfolate, to provide her body with activated folate to help with the depression.
"These tests really help me figure out which medications we have to use and at what doses, especially for my hard-to-treat patients," says Lin, who often refers back to these lab reports when major medication changes are required.
And the patient? Lin says, "She is much better, closer to her old self and functioning well on less medication."

HOME