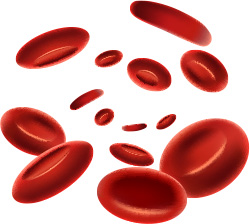 We provide routine and esoteric testing for bleeding and thrombotic disorders. The division is supported by R&D scientists who are focused on new test development. Medical directors are board certified in their areas of expertise. They are available to answer questions regarding test results and consult with clients on difficult to diagnose cases.
Test Categories
Hemostasis/Thrombosis
Test Category Listing
Topics
Our Experts
Experts are available to answer your questions about test ordering, results interpretation, and logistical issues 24/7/365.
Medical Experts
Resources
Professional Organizations and Guidelines
FAQ
What are advantages of the PGE by Flow Cytometry, Whole Blood 2013070 test?
Functional platelet aggregation studies are specimen time sensitive, although this test is not a functional assay, specimen stability is longer at 72 hours.
Platelet Surface Glycoprotein Expression (PGE) by Flow Cytometry, Whole Blood 2013070 is sensitive for patients with thrombocytopenia, and requires small sample volume.

Collect: Lavender (EDTA), pink (K2 EDTA), or yellow (ACD Solution B)
Specimen Preparation: Transport 4 mL whole blood. (Min: 0.1 mL)

Use to diagnose Bernard-Soulier syndrome or Glanzmann thrombasthenia in patients with a lifelong history of platelet-type bleeding.
Do anticoagulants interfere with coagulation testing?
Yes, anticoagulant medications have the potential to interfere with specialized coagulation testing. Please follow this link for more information: Hypercoagulable States— Thrombophilia.