Chronic lymphocytic leukemia (CLL)is the most common form of leukemia in adults in the U.S. and represents 40% of all adult leukemi as in Western countries
Chronic lymphocytic leukemia (CLL) is characterized by small lymphocytes in the bone marrow, blood, and lymphoid tissues.
Testing
Cytogenetic, molecular, and flow cytometric testing play an important role in prognostication for CLL patients.
Indications for Testing—Adult with persistent, unexplained lymphocytosis of ≥3 months' duration found on CBC; lymphadenopathy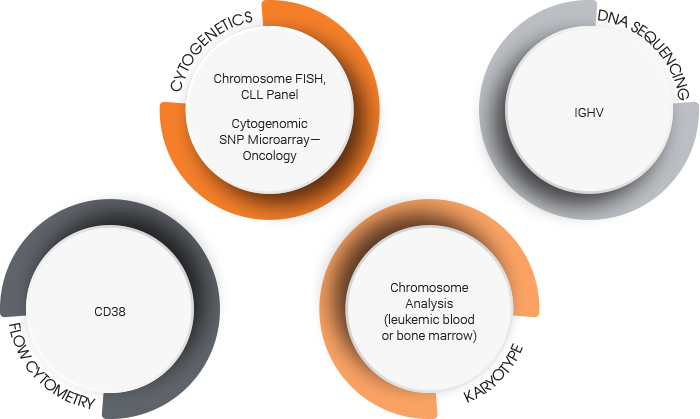 For additional information regarding testing strategies, refer to our Chronic lymphocytic leukemia (CLL) test search
Additional Resources
ARUP's Hematologic Cancer Experts are nationally and internationally recognized pathologists, subspecialty-qualified clinicians, and board-certified clinical scientists.
ARUP Consult® is a laboratory test selection support tool with more than 2,000 lab tests categorized into topics and algorithms. ARUP Consult—Chronic Lymphocytic Leukemia - CLL
Chronic Lymphocytic Leukemia (CLL) Testing Information Brochure