Research & Development
The ARUP Institute for Clinical & Experimental Pathology® was created in 1996 as part of ARUP's mission to improve healthcare and advance the science of laboratory medicine. The Institute continually develops new tests, improves current tests, and reviews state-of-the-art laboratory diagnostic technologies. Many researchers have advanced degrees and extensive clinical and/or academic research experience. These individuals translate the latest scientific findings into newly developed diagnostic tests that benefit and guide patient care.
To date, researchers have developed and validated approximately 1,500 new diagnostic tests. In addition, commercially available tests (not original to ARUP) have been validated for manufacturers and are now offered in ARUP's test menu. ARUP's affiliation with the University of Utah involves academic research and clinical trials, and the Institute follows all IRB and other regulations to which the university is subject.
As part of ARUP's academic mission, the institute's researchers and medical directors publish an average of more than 120 peer-reviewed publications a year in the medical literature. In addition, the R&D institute has an average of more than 180 presentations annually in national scientific meetings.
The Institute collaborates with national and international companies to develop new tools and services for the improvement of patient care. Businesses, from startup to large companies, have benefited from ARUP's R&D expertise and CLIA certification. The Institute's innovative and original research has resulted in patents that are administered through the University of Utah's Venture and Technology Commercialization Center.
Other notable contributions of the Institute include:
Development of the Utah newborn screen testing program by Marzia Pasquali, PhD, and Nicola Longo, MD, PhD, in partnership with the Utah Department of Health.
Development of real-time polymerase chain reaction (PCR) and the LightCycler technology by Carl Wittwer, MD, PhD.
Development and maintenance of multiple genetic mutation databases to benefit patients across the globe.
Internship and mentorship opportunities for students and educational organizations.
Hundreds of fellows and residents have been trained in programs developed by the R&D Institute, and these professionals now hold scientific and administrative positions in leading institutions throughout the U.S. and across the globe.
---
Research Focus
The institute's focus covers the spectrum of medical laboratory medicine:
---
Directors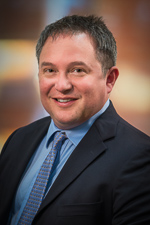 Adam Barker, PhD
Director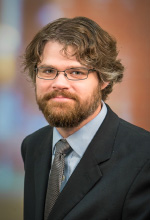 Hunter Best, PhD, FACMG
Associate Director
Section Chiefs
Adam Barker, PhD
Technology Transfer and Special Operations
Hunter Best, PhD, FACMG
Next Generation Sequencing
Mary Bronner, MD
Anatomic Pathology
Kimberly E. Hanson, MD, MHS
Infectious Disease
Todd Kelley, MD
Next Generation Sequencing
Allen N. Lamb, PhD, FACMG
Cytogenics
Rong Mao, MD, FACMG
Genetics
Rodney Miles, MD, PhD
Hematopathology
Marzia Pasquali, PhD
Biochemical Genetics
Patricia R. Slev, PhD
Immunology
---
Project Categories
The ARUP Institute for Clinical and Experimental Pathology® sponsors projects within four broad categories: creating new laboratory tests; improving current clinical laboratory tests; evaluating and critiquing tests, including alpha- and beta-site protocols; and conducting basic and clinical research projects. Research performed on human subjects is conducted under informed consent following the protocols approved by the University of Utah Institutional Review Board (IRB).