Congratulations on joining America's finest reference laboratory. We are excited to have you join us. To help you become familiar with ARUP, we provide a paid, comprehensive new hire orientation. The orientation schedule and other details, as well as a few frequently asked questions, are listed below:
Complete the following before attending orientation:
Drug screen: within 48 hours of job offer.
Offer letter: Sign and return offer letter 3 days from acceptance.
Provide original I-9 documentation before start date.
Provide original educational requirements as outlined in the job description to ARUP before start date but no later than 60 days after start date.
Details and FAQs:
Where is orientation: 585 Komas Drive, Salt Lake City, UT 84108
When to arrive: 7:50 a.m.
Where to park: In the front row that is closest to the 585 building. To enter the parking lot, turn off Foothill Drive onto Wakara Way (entrance to Research Park), and take the first right onto the street Komas Drive (south). You will pass ARUP's 560 building. On the south side of the 560 building, turn left into this parking lot. Security will have the first row closest to the 585 building reserved for you to park there.
What to wear: Dress code for new hire orientation is business casual, and a professional demeanor is expected.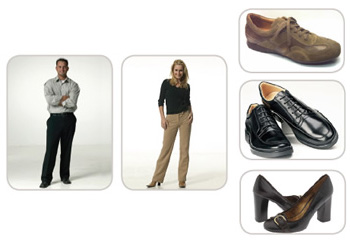 Piercings and Tattoos: Earrings should be professional in appearance. Gauged ears must have inserts during work hours. Small nose piercings (studs) are acceptable. Visible tattoos may not be allowed in certain departments, including all University Healthcare locations. The acceptability of tattoos varies based on the specific position an employee holds but is determined based upon perceived offense, and community and business norms.
Cell phone use during class: Please use only on breaks.
Snacks and lunch: Provided. Feel free to bring any additional snacks if you wish.
New Employee Orientation Topics
Introduction to ARUP
Computer setup
ARUP Family Health Clinic and Wellness
Occupational blood draws
New hire training
Benefits
Safety
Laboratory regulations
Payroll
Retirement
Resources
Bring any remaining required documents (originals, i.e., I-9 proof of citizenship; education documents for human resources).
Benefits
To be eligible for benefits, you must work 20 or more hours a week on a continuous basis. Your spouse and children younger than age 26 are also eligible for coverage under our health plan.
Benefit coverage starts on the first of the month, after 30 days of employment.
You can enroll during your first 30 days after hire and can make changes only during specific times of the year:
During our open enrollment period each fall.
Within 30 days of first becoming eligible or loss of coverage.
Within 30 days of a life event, such as getting married or having a baby.
Bring proof of dependents: For benefit coverage of dependents, proof of dependents needs to be provided to HR Benefits within the first 30 days of employment.
Spouse – Marriage certificate
Dependents – Birth certificates
Guardianship – Court paperwork
Bring banking and dependent information: routing and account numbers for direct deposit and social security numbers for those you plan to insure.
Please see all the amazing benefit options at aruplab.com/benefits and come prepared to make your insurance selections. There will be a benefits representative available in the afternoon to answer any questions you may have.
Other AMAZING benefit options
Some other benefit options include, but are not limited to:
prepaid legal
travel insurance
will preparation
UTA bus passes
home/auto/pet insurance
supplemental accident/hospital/critical illness insurance
adoption benefits
tuition reimbursement
employee assistance program
long term care
This is only a brief summary of our benefit options. Please refer to our benefit website at www.aruplab.com/benefits for complete details and summary plan descriptions.